Even heckling is a 'hate crime' now
A woman in a burqa is being investigated for her anti-gay rant.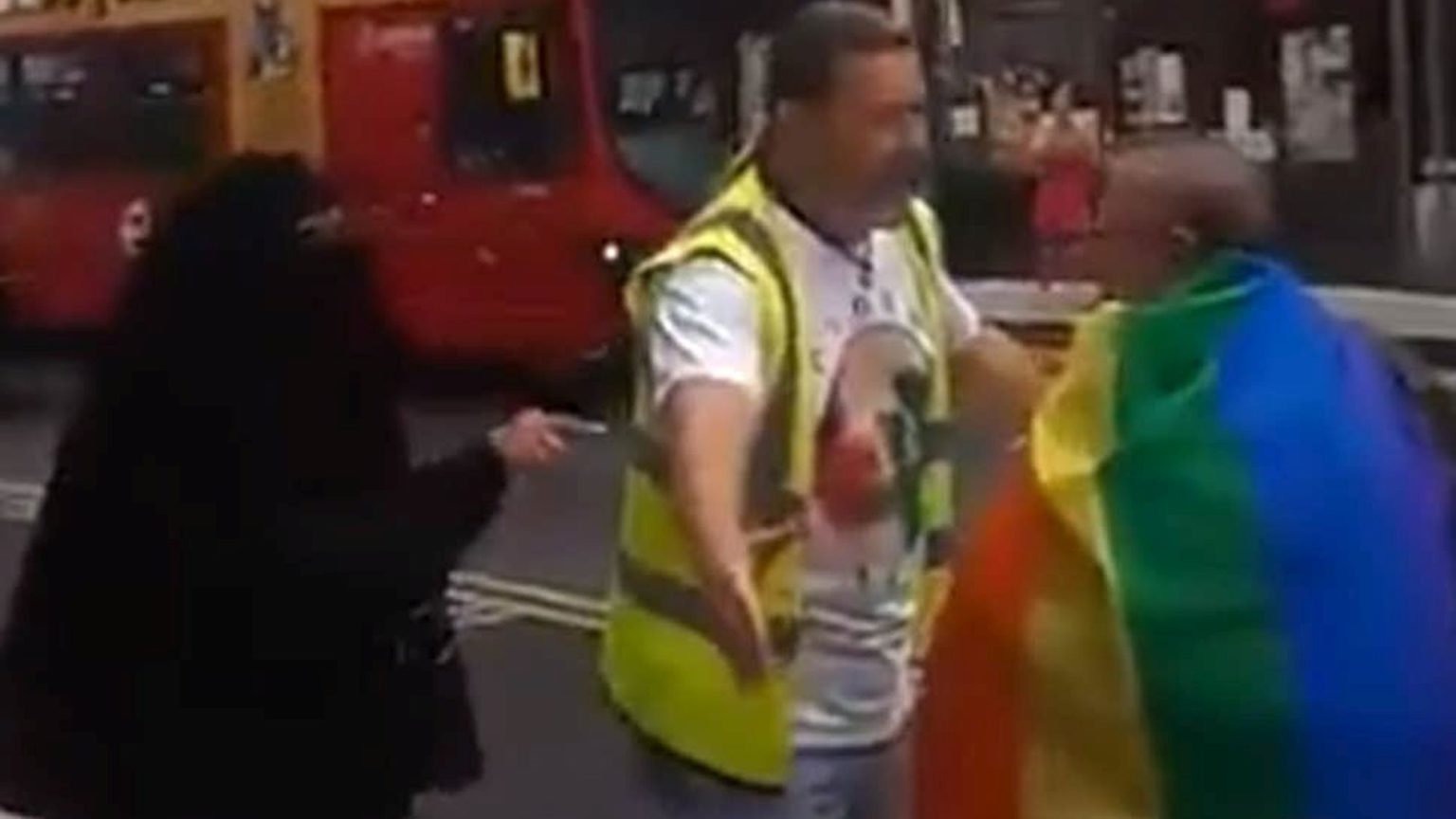 A video showing a woman in a burqa shouting homophobic abuse at a Pride march in Waltham Forest, London has gone viral.
Disgusting homophobic abuse at those on Waltham Forest Pride today.

No matter what form hate comes in, we must stamp it out and say no to all forms of hate! Also, very importantly we cannot call out one form of hate but be silent/complicit on others. @GalopUK @stonewalluk pic.twitter.com/kDAFoAb8Vw

— Yusuf Patel (@YusufJP_) July 27, 2019
'God created Adam and Eve, not Adam and Steve', says the veiled woman, channelling Alan Partridge, as she berates some of the participants in the march. 'Shame on you!', she shouts repeatedly.
Now the police have got involved. They are investigating the incident and are treating it as a potential hate crime.
We are aware of footage circulating on social media of abuse directed at those taking part in the Waltham Forest #Pride event #wearewalthamforestpride and enquiries are underway. Abusing someone because of their sexual orientation or gender identity is a hate crime. (1/2)

— Waltham Forest Police (@MPSWForest) July 28, 2019
This is insane. It should not be a crime to heckle a march. A lone woman ranting and raving is obviously not a serious threat to anyone's safety. The absolute worst case scenario is that those on the sharp end of her rants were briefly offended.
What's more, Pride is a political event. People should be free to participate in it, ignore it or dislike it for any reason they choose. People who take part in political demos cannot expect to be protected from disagreement or even hostility. State-enforced tolerance of Pride or any other event is no tolerance at all.
This case highlights a clear tension in modern Britain. Both religious beliefs and being LGBT are considered 'protected characteristics' under equality law. Insulting, ridiculing or harassing someone on the basis of either of these characteristics has the potential to turn even the most minor disputes into police matters.
Nobody should be remotely surprised that a fully veiled Muslim woman holds religious objections to homosexuality. But in 'investigating' her heckles, the cops are, in effect, criminalising her religious beliefs. This is absolutely unacceptable. Freedom of religion and freedom of conscience are the bedrock of a free society.
On this occasion, the police have sided with the gay 'victims' of this woman's rant. But there is nothing to stop police, in future, from criminalising any vocal objection to Islam about its stance on homosexuality.
Already, there have been calls from community groups, including the local Labour Party, for Twitter users to avoid 'Islamophobia' – which is too often code for any critical discussion of Islam – when criticising the woman's rant.
The tensions highlighted by the video will only be resolved through open and frank debate. Criminalising either side is a dangerous response.
To enquire about republishing spiked's content, a right to reply or to request a correction, please contact the managing editor, Viv Regan.