The showtrial of Felix Ngole
This devout Christian was declared 'unteachable' for his views on homosexuality.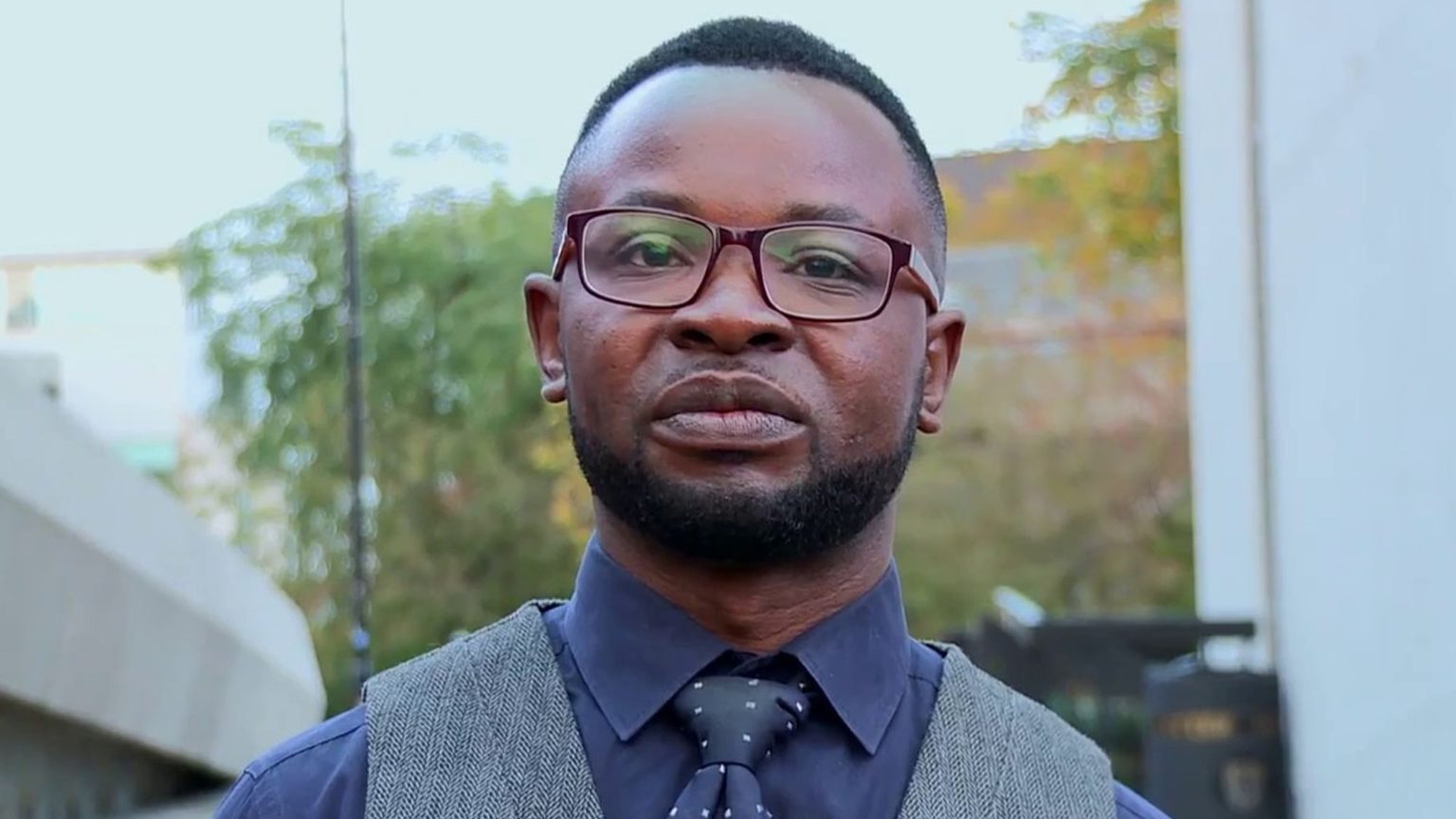 If you're a student, be careful what you say. You never know who could be checking up on you.
Four years ago, Felix Ngole, a social-work student at Sheffield University and a devout Christian, posted his views about same-sex marriage and homosexuality online. Commenting on a news story, Ngole wrote, among other things, that 'the Bible and God identify homosexuality as a sin'. Another student found the posts and reported them to the university.
Ngole was thrown off his course. The views he expressed, and his refusal to recant, were said to indicate unfitness to practise within the rules of the Health and Care Professions Council (HCPC). The university's appeals body and the Independent Adjudicator for Higher Education supported the decision, as did the High Court. Last week, however, Ngole successfully had the decision overturned in the Court of Appeal.
When Ngole's postings were first brought to Sheffield University's attention, one might have expected someone to have an informal word with him, to see if matters could be sorted out quickly. Staff might have considered the likelihood of people stumbling across his comments. But instead, Ngole had the book thrown at him immediately.
A formal inquisition, conducted by a panel of two investigators and a note-taker, was followed by the kind of ponderous disciplinary proceedings normally reserved for exam cheats or demonstrators who have smashed up the vice-chancellor's office. It is not clear why the university reached straight for its sledgehammer when faced with such a small nut. A year after Ngole's expulsion, the university's vice-chancellor extolled the virtues of free speech in the Times Higher Education.
As is often the case at universities today, Ngole's case was most likely regarded as a matter of management and public relations, rather than educational principle. The university, one suspects, was concerned with keeping the HCPC sweet, maintaining an LGBT-friendly reputation, and keeping on the right side of student groups who might otherwise reduce its fairly high National Student Survey ratings. Ensuring the fair treatment of a student with unconventional views could come a poor second to any of these factors.
As far as the university was concerned, any expression of disapproval towards same-sex relations – however mildly expressed – would warrant disciplinary action. In the disciplinary proceedings, the university presented itself as a self-satisfied and intransigent body which had made up its mind early on that Ngole was a tiresome nuisance who had to go. Essentially, the senior academics who decided Ngole's fate took the attitude that there was no room for argument on this issue. If Ngole refused to accept that they were right, the only possible conclusion was that he was 'unteachable', and the only possible result was his exclusion from the course. I fear this approach is common among senior university management. It is deeply worrying that a Russell Group university should see nothing wrong in behaving this way, merely because a student disagrees with its point of view.
The Court of Appeal's decision was clearly the right one. It is good news for Ngole and for free speech more broadly: an attempt by a university to police the private speech of one of its students on the internet has been publicly rebuffed. The court also rejected the university's argument that professional bodies and universities were free to punish any and all criticism of homosexuality.
But this aside, the judgement was very limited. It dealt solely with the procedures adopted by the university and its decision that the only possible result was exclusion. The court did not call into question the right of a university or a professional body to monitor and sanction students' online comments or social-media posts. The message from the court seemed to be that, had the university got the procedure right, it could have legitimately excluded Ngole. Most tellingly, the court did not order the university to reinstate him. Instead, he now has to go through the whole hearing process at the university again.
If the university has any decency, it should give in gracefully and take Ngole back.
Andrew Tettenborn is a professor of commercial law and a former Cambridge admissions officer.
Picture by: Getty.
To enquire about republishing spiked's content, a right to reply or to request a correction, please contact the managing editor, Viv Regan.