Now universities police speech off campus
Watch what you say on Facebook: your Uni might be watching.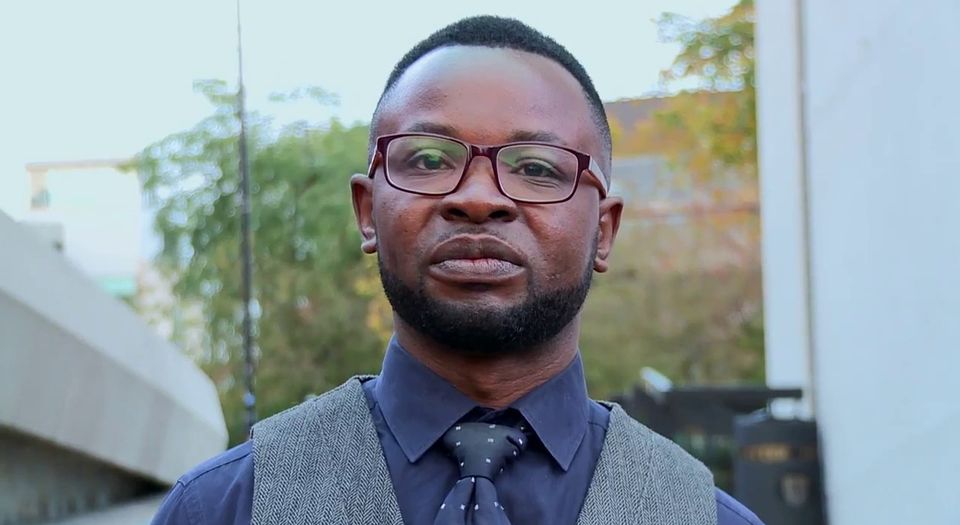 In the old days, universities tended to deal with the 'problem' of controversial meetings on campus by simply banning them. Then legislation was passed in 1986 to protect free speech on campus, and this rightly made such outright bans more difficult. However, as anyone familiar with campus debates in recent years will be aware, the problem of censorship at universities hasn't gone away. It simply takes a new form. One form is universities micromanaging what their students and staff say on and also off campus. Consider events over the past year involving Sheffield University.
Felix Ngole, a born-again Christian reading for a degree in social work, which will lead to Health and Care Professions Council (HCPC) certification, joined in a serious discussion on a US website about same-sex marriage. Through his personal Facebook account, he expressed his belief that homosexuality is a sin and same-sex marriage is therefore unacceptable. The university was informed (by whom we do not know). It summoned him, heard him defend his stance with vigour, and then threw him off the course, saying he had failed to show high enough standards of conduct or to accept that his writings might damage confidence in the social-work profession.
Where does one start? The university's rules, outlined in its student handbook and elsewhere, give some insight into the present climate. They tell students that 'comments made by students on social-networking sites have in the past been the subject of disciplinary proceedings', and forbid the use of any 'discriminatory or oppressive' language. Not to be outdone, the HPCP, whose standards the university had to apply, generously allows students to use private social media 'so long as you do so within the standards that we set'. It forbids the use of 'offensive' language that might damage public confidence in the social-work profession.
If the rules are bad enough, their application in the case of Mr Ngole was even worse. Think about it: we are talking here of the placement on an obscure US website, privately and with no mention of the writer's status or social-work background, of opinions on a matter of social importance. How did this show unfitness to be trained as a social worker? Would holding these opinions on same-sex marriage adversely affect Mr Ngole's ability to work with vulnerable people? Had they brought the social-work profession into disrepute in anyone's eyes?
No. The best the university could come up with was to say that somewhere, at some time, a hypothetical 'service user' might have seen Mr Ngole's comments, discovered in some unspecified way that he was a social-work student, and as a result, again in some unspecified way, lose confidence in social workers as a whole.
In sum, the university's attitude (which the HPCP seemed to share) was that it could prevent a student reading for a professional qualification from expressing any opinion in public, however lawful, on the basis that it might be perceived by someone somewhere in a way adverse to the profession concerned. This essentially allows the university to suppress any statement by any student on any professional course. And of course the censorship is selective. Suppose Mr Ngole had expressed equally strong views in favour of same-sex marriage, which someone might have read as calling into question his ability to do social work with, say, pious Muslims. Would the university have acted in the same way? Possibly. But it seems unlikely.
Might the law provide protection against this sort of thing? Mr Ngole thought so. After all, the European Convention on Human Rights protects both manifestation of religion and freedom of speech. But he was to be disappointed. Religious manifestation might include a sermon but it does not cover Facebook, it seems. And the university was judged to be quite entitled to limit his freedom of expression to protect the status of the social-work profession. Furthermore, his temerity in defending his views and questioning the university's was viewed as unprofessional.
So in relation to professional courses, universities and professional bodies have arrogated to themselves powers to control students' private expression that a dictatorial 19th-century Lancashire mill-owner would have envied. This can't be healthy. If politicians are looking for a vote-winner among those sections of the public who still value the right to express themselves, they could do worse than to clip the wings of self-important universities and professional bodies, and prevent them from controlling what people say unless it really and demonstrably harms their interests.
Andrew Tettenborn is a professor of commercial law and a former Cambridge admissions officer.
To enquire about republishing spiked's content, a right to reply or to request a correction, please contact the managing editor, Viv Regan.