The civil service is undermining democracy
Only voters should pass judgement on Jeremy Corbyn's 'fitness' to govern.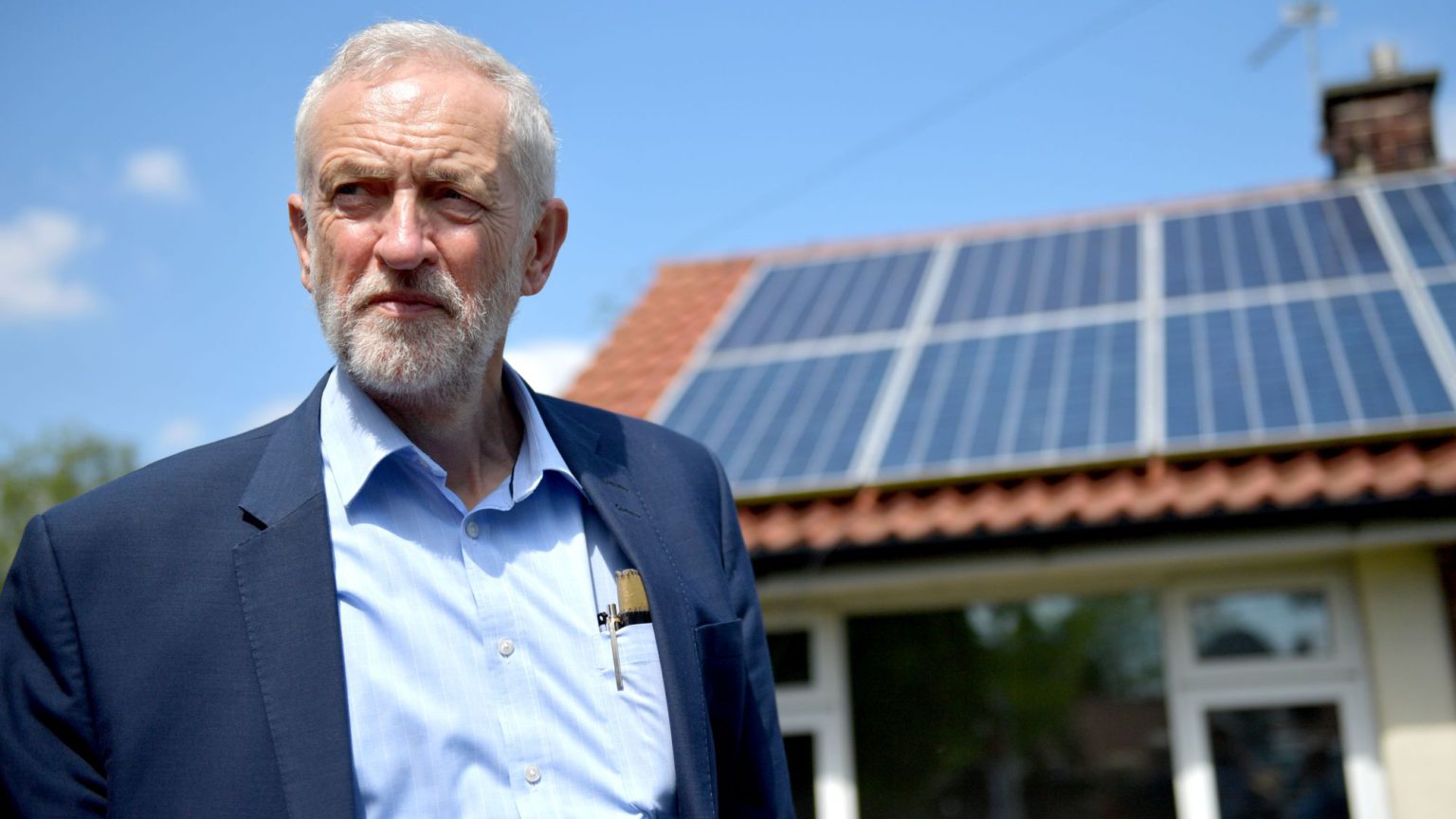 At the weekend, The Times was briefed by two senior civil servants about their concerns for Jeremy Corbyn's fitness for office. One said the Labour leader is not 'up to the job physically or mentally', adding that there are growing concerns that he is too frail, losing his memory and is 'not in charge of his own party'.
These interventions are shocking. They raise serious questions about the neutrality of the civil service and the workings of our democracy. Understandably, Corbyn and his team are calling for an inquiry into the claims, labelling them 'unwarranted' and 'unconstitutional'.
This is not even the first time supposedly impartial public officials have sought to undermine Jeremy Corbyn. Just one week after his first election as Labour leader, a sitting army general, opposed to Corbyn's stance on NATO and Trident, expressed his concerns that the army could be 'downgraded' and warned that a Corbyn government could lead to 'mass resignations at all levels', with the British Army effectively staging a 'mutiny'. This is the kind of threat you might expect in an unstable, undemocratic nation, not in a so-called mature democracy like Britain.
Public officials are supposed to be politically neutral. The role of the civil service is to implement the policies of a democratically elected government, not to pass judgement on the public's decision or to seek to influence future elections. It is up to the voters – and the voters alone – to determine a potential prime minister's fitness to govern.
It should not matter how frail the civil service perceive a leader to be. It should not matter what they think of his or her policies. The press has long been saturated with preposterous scare stories about the Labour leader, labelling him a diehard communist, a former Soviet spy and a threat to national security – but even if there were any real basis to these wild claims, the civil service should still hold their tongues. A democratically elected leader, endorsed by the public and accountable to the public, is, under all conceivable circumstances, preferable to rule by unelected officials.
These interventions from the civil service speak to something more profound than an anti-Corbyn or anti-left bias. Indeed, there are no doubt many civil servants who dislike the Tory leadership contenders, too. Civil servants are themselves citizens who follow politics and hold their own views, like everyone else. But it seems that some civil servants are not immune to the wider establishment's antipathy towards basic democratic principles and have failed to remain impartial as a consequence.
This is partly a result of a broader trend over the past 40 years, where democracy has been hollowed out and the public has been sidelined from the big decisions. Political contestation has come to be replaced by management by technocrats. The changes between Tory and Labour governments – from Major to Blair to Cameron – were small and manageable. These democratic decisions did not disrupt the prevailing order in any meaningful way.
The biggest challenge to this order is, of course, Brexit. It should not matter whether civil servants are personally pro-EU or anti-Brexit, as long as they respect democracy. But there are good reasons to doubt that some do. Numerous accounts from anonymous civil servants have claimed that colleagues are working to frustrate Brexit. For instance, an anonymous senior policy professional wrote in The Sunday Times earlier this year that some mandarins are 'doing everything within their power, subtly and under the surface, to frustrate Brexit and talk it down at every opportunity'. 'Most horrifying is the sheer disdain and utter contempt that my colleagues display towards people who voted to leave,' they write, adding that they have 'lost count' of the number of times officials have branded Brexit voters 'racist', 'stupid' and 'uneducated'.
Clearly, the intrusion of real politics has disturbed the 'proper' way of doing things in Whitehall. By voting for Brexit, the electorate failed to defer to the data and the projections, and instead examined the political principles at stake – democracy and sovereignty don't feature much in the vocabulary of the technocrat.
Civil servants serve a vital role in carrying out the functions of government. But it is essential that they know their proper place: to serve those who have been democratically elected, to deliver policies which have been endorsed by the electorate. A civil service that thinks of itself as being above the public needs to be put back in its place.
Fraser Myers is a staff writer at spiked and host of the spiked podcast. Follow him on Twitter: @FraserMyers.
To enquire about republishing spiked's content, a right to reply or to request a correction, please contact the managing editor, Viv Regan.