We Remainers have got to stop calling Farage a fascist
We are playing into his hands with this ludicrous accusation.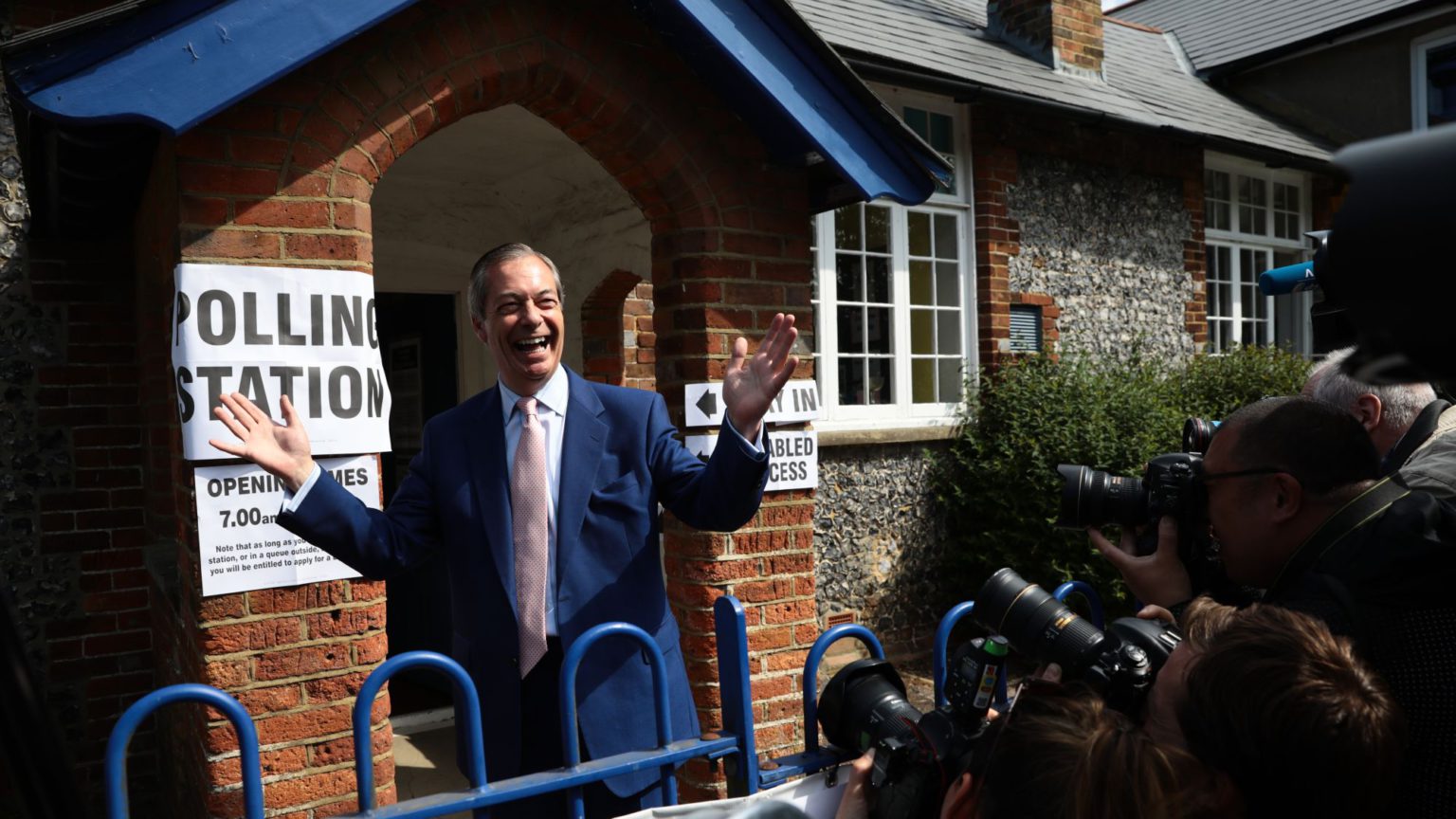 Many words can justifiably be used to describe Nigel Farage – 'devious', 'liar' and 'cheat' are among them. But 'fascist' is not. Arch Remainers who describe him as such only aid his movement.
Recently Nigel Farage was pictured drenched in milkshake after a pro-Remain protester launched the drink at him. This fuelled debate about the ethics of 'milkshaking' as a form of protest. Many jumped to the protester's defence, claiming that throwing milkshake was an acceptable form of protest when dealing with 'fascists' like Farage.
High-profile Remainers frequently use the f-word to describe Nigel Farage. In a video recently posted on his Twitter account, the deputy leader of the Labour Party, Tom Watson, said Farage 'represents the creep of fascism across Europe'. 'Fascist' is a term used by those who oppose Farage's politics to attempt to damage his reputation and delegitimise his Brexit movement.
Intelligent people like Watson surely must recognise that, for all his faults, Farage is not a genuine proponent of fascism. They describe him in this way in the hope that it will put off people from supporting him. But there are also those so opposed to Brexit and Farage that they have managed to convince themselves he is a fascist. The former want to delegitimise Farage, the latter are simply deluded.
Fascism is an ideology characterised by racism, dictatorial power and forcible suppression of opposition. I fundamentally disagree with Nigel Farage on virtually every political issue. I also believe that his dealings with Arron Banks were illegal. But he does not advocate racism, dictatorial power or forcible suppression of opposition. He is not a fascist.
What staunch Remainers don't realise is that their use and abuse of the f-word is driving voters away and only hardening support for Farage and the Brexit Party – which won last week's EU elections. People who might be natural Labour voters are turned off when the likes of Watson call the politics that Farage stands for 'fascist'. To call Farage a fascist is to call Brexit voters fascists, too.
What's more, Farage capitalises on this elite smear and uses it to mobilise his supporters. In a debate hosted by the Telegraph before last week's election, Farage told viewers that Remainers have 'given the impression that those who voted for Brexit didn't know what they voted for, we're thick, we're stupid, we're ignorant, we're racist'. Farage is appealing to Leave voters' sense that they are being demonised by the political mainstream.
The Brexit Party has won a national election just six weeks after it was founded. Those who called Farage a fascist bear great responsibility for his success. Those Remainers who engaged in this inappropriate name-calling must take a long hard look at themselves.
Isaac Doel is the founder of and writer for The PostIt. Follow him on Twitter: @isaacjdl.
To enquire about republishing spiked's content, a right to reply or to request a correction, please contact the managing editor, Viv Regan.