A plague on both your houses
As the PM scraps with parliament, the public are left furious and ignored.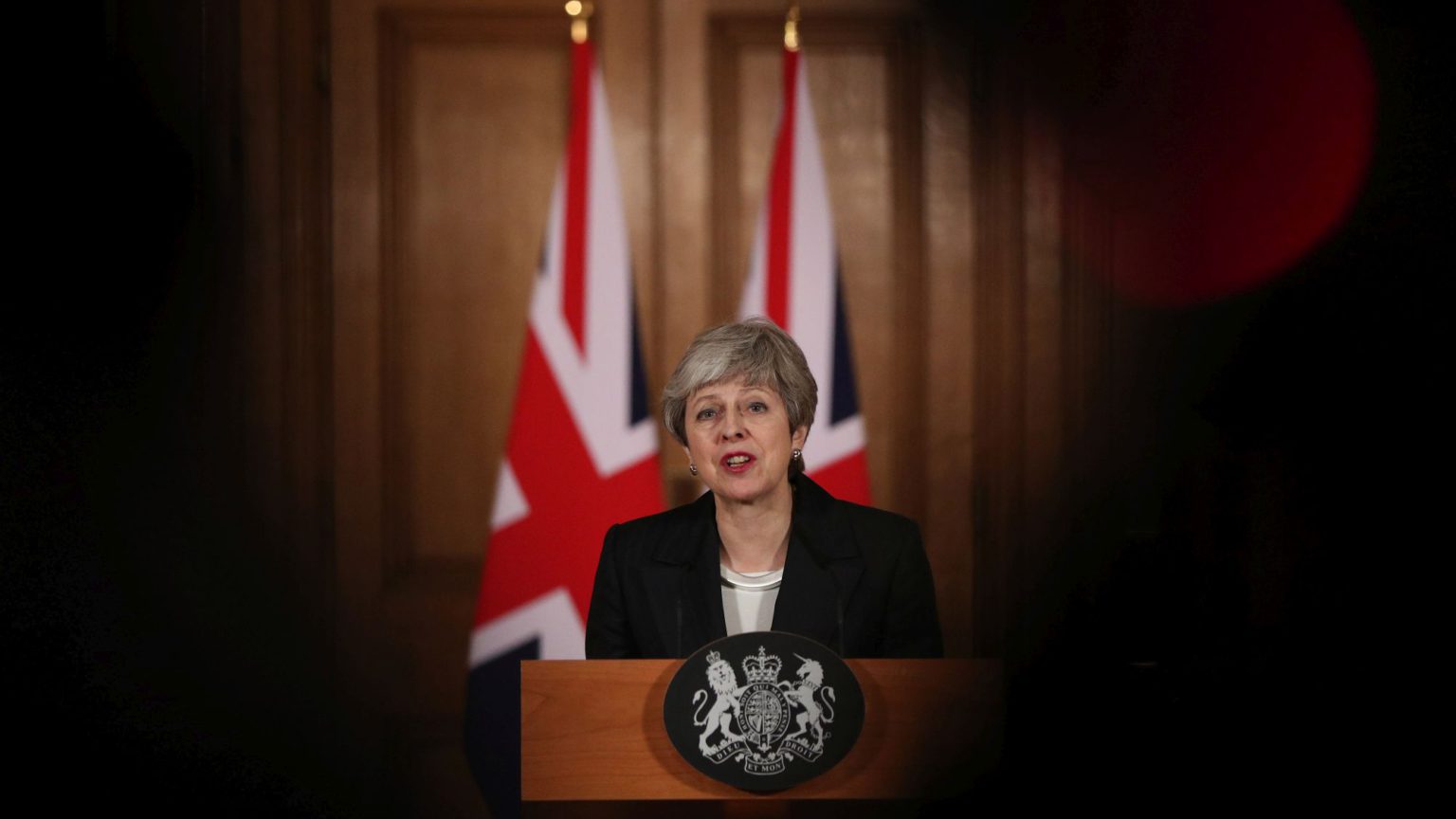 She has some nerve. Yesterday, 1,000 days after we voted to Leave the EU, prime minister Theresa May told the British people that we will be staying in it for at least a few more months, as she seeks an extension to the two-year Article 50 process to try to get her Brexit deal through. This is after she herself had told us more than 100 times that we will leave, come what may, on 29 March. And who did she blame for this spectacular failure? Parliament. Not her and her civil-service negotiators, who have managed to concoct a withdrawal deal that has united Leavers and Remainers in parliament against it, but MPs, who in two parliamentary votes so far have refused to be blackmailed or bribed into supporting her deal.
'You are tired of the infighting, tired of the political games and the arcane procedural rows… You want this stage of the Brexit process to be over and done with. I agree. I'm on your side', she said, trying to wield the anger of a weary population against MPs who refuse to fall into line. But the British public – or rather, those who are even bothering to pay close attention to this farce any more – will have been nonplussed. Meanwhile, MPs on both Remain and Leave flanks erupted in outrage. In another spectacular own goal for a premiership defined by spectacular own goals, May's address in Downing Street last night seems to have hardened opposition to her in parliament, making a planned third vote on her deal next week seem even less likely to go her way.
But there is plenty of shamelessness to go around. The response from Remainer MPs, whose beef with May's withdrawal deal is that it doesn't go far enough in selling out Brexit, was that May was whipping up populist rage. Labour MP and People's Vote supporter Wes Streeting called her remarks 'incendiary and irresponsible' at a time when MPs are 'subjected to death threats'. This is low, but not out of character – Remainer MPs have taken to likening any forthright criticism of them to incitement to violence. But if anyone has trashed parliament's reputation it is the Remainer majority in the Commons who have long tried to frustrate the Brexit majority in the country and continue to reject May's deal for all the wrong reasons – because they want a softer Brexit or to stop Brexit entirely.
May is right – parliament is set against the people. But so is she. The fight between her and MPs is really a fight over how best to betray Brexit, made interminable by their shared incompetence. The public knows all this. A snap Sky poll yesterday found 90 per cent of voters see the Brexit negotiations as a 'national humiliation', the blame divided mainly between the government and parliament. Indeed, May's request for an extension leaves our immediate fate in the hands of the EU. She has effectively become Brussels' mouthpiece, relaying the Commission's line that a defeat of her deal will mean a longer extension, a revocation of Article 50, a second referendum or a softer Brexit. But Remainers crowing 'So this is taking back control?' are full of it. The moment they voted to take No Deal off the table, we were left at Brussels' mercy.
So what of the roughly one quarter of MPs (one quarter!) who voted Leave? They've spent the last week trading torturous op-eds in the Telegraph about whether they should capitulate, swallow a long extension and regroup, or vote down the withdrawal agreement next week and hope a No Deal happens by accident. They're mired in a mix of confusion, cowardice and wishful thinking. Tory Brexiteers who have spent months arguing, rightly, that May's deal is worse than Remain – that it could lead to Britain being bound by EU rules we would no longer have any say over – are now saying it is better than no Brexit at all. Others are pinning all their hopes on things entirely out of their control. How sad it is that this sorry assemblage became the 17.4million's last line of defence.
Meanwhile, the erstwhile 'People's Vote' crowd, with the new breakaway Independent Group of MPs to the fore, are calling for Article 50 to be revoked. For Brexit to be stopped unilaterally. So much for giving the public 'the final say'. The past 24 hours should remind us that those openly anti-democratic irks were only ever the sharp end of the deep anti-democracy of Westminster, of the refusal of the governing class to accede to the public's demands. Brexit was always as much a revolt against Westminster as it was a revolt against Brussels. They need to kill it if they want to survive. Many of them are just too cowardly to admit it, and too inept to take Brexit out cleanly. If Brexit is betrayed, at least we Leave voters will have been vindicated. We will have seen up close a political class whose contempt for us is matched only by its own incompetence.
Tom Slater is deputy editor at spiked. Follow him on Twitter: @Tom_Slater_
To enquire about republishing spiked's content, a right to reply or to request a correction, please contact the managing editor, Viv Regan.