We're all toxic now
That 'toxic' is the word of 2018 speaks to a growing mistrust of one another.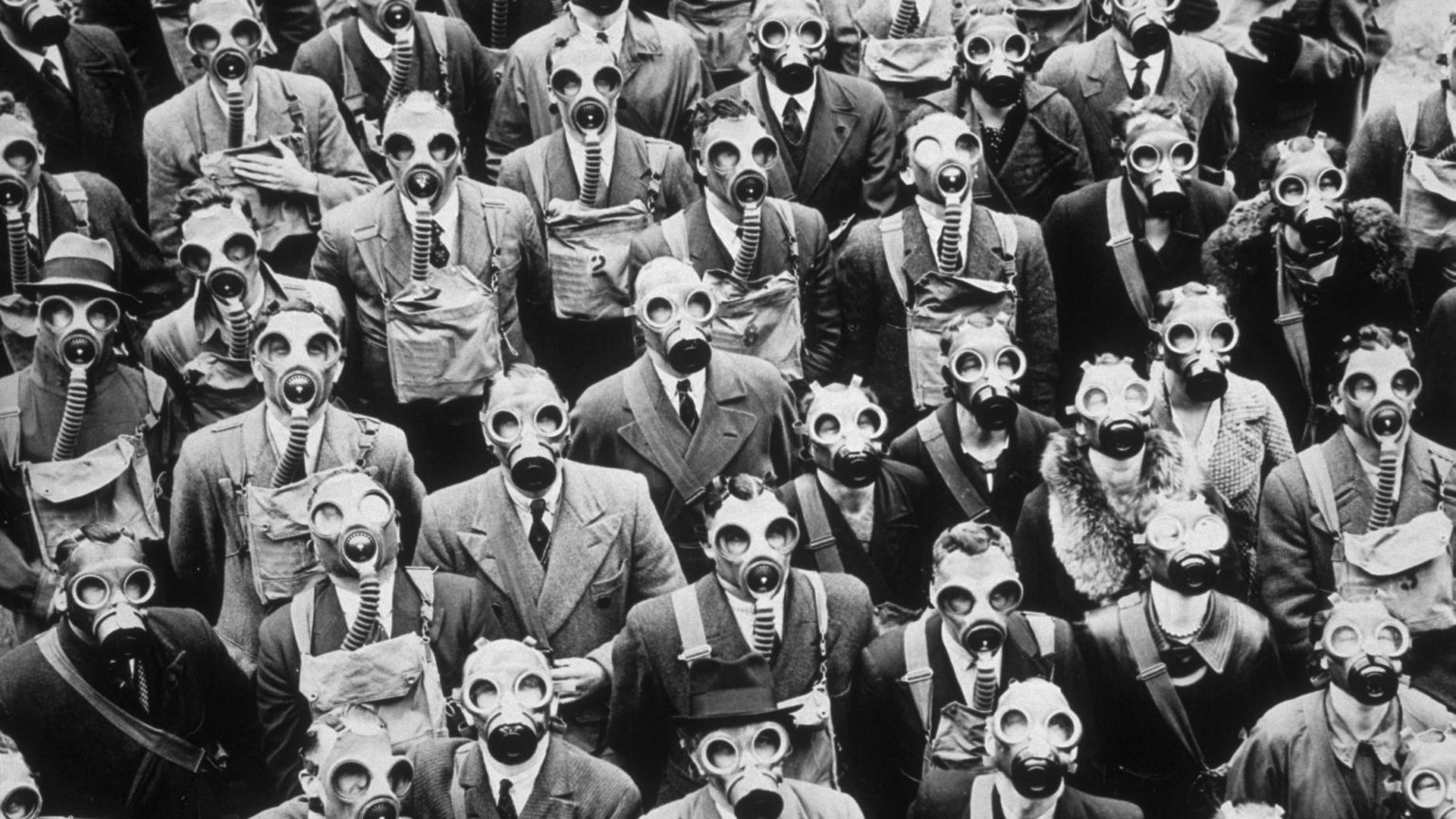 'Toxic' is the word that best captures 'the ethos, mood and preoccupations' of 2018, according to Oxford Dictionaries. Toxic is defined as 'poisonous' by the dictionary compilers, who note a 45 per cent increase in the number of times the word has been looked up on the Oxford Dictionaries website. They put this rise down to 'the sheer scope' of its application. Toxic has become, they suggest, 'a descriptor for the year's most talked about topics'.
Toxic has been used as a synonym for poisonous for hundreds of years, but its use is no longer limited to bottles of bleach or chemicals in a lab. Now, toxic is stretched far beyond the literal and we have toxicity as metaphor. In 2018, life itself is apparently toxic.
Children, we're told, have to face 'toxic school environments', in which pupils are bullied and stressed and teachers are 'downtrodden, isolated and anxious'. Their parents, meanwhile, have to deal with a 'toxic workplace' – organisations that 'chew up employees and spit them out'. When everyone arrives home, they then have to contend with their 'toxic family' and 'toxic in-laws' waiting to manipulate, abuse and harass them. Even in the privacy of the bedroom, there is no escape from 'toxic people': phones provide round-the-clock access to the 'toxic internet' and 'toxic social media'.
So, what exactly does all this alleged toxicity tell us about 'the ethos, mood and preoccupations' of 2018?
The fashion for putting toxic in front of everything tells us that there are some who perceive all aspects of life – and especially other people – as not just wrong, or bad, but as actually physically harmful and dangerous. Colleagues, classmates, neighbours and family members are considered to be contaminated and poisonous. This suggests that some people experience the world in a highly personalised and visceral way. We've moved from 'words that wound' in the 1990s to 'discussions that kill' today.
Take 'toxic masculinity'. These two words encapsulate the idea that men are a danger to themselves and others. Qualities and values traditionally associated with manhood, such as strength, stoicism, competitiveness and pride, are recast as not just negative, but physically harmful. Toxic masculinity is held responsible not just for the rape and sexual assault of women, but also anxiety, depression and even suicide in men. It suggests – on the basis of simplistic stereotypes – that men are fundamentally both damaged and damaging.
The beauty of the word 'toxic' is that it needs no further explanation. It is not an argument, it is a flashing siren warning people away. The label 'toxic' is considered evidence enough, and to challenge its use is to demean someone's 'lived-experience' of pain. The problem is that labelling people and ideas as toxic, and then decrying the harm they inflict, curtails all debate. Indeed even attempting to engage with people whose views we disagree with, some argue, may do us physical harm.
Criticism and abuse have been conflated, and this isn't healthy. Being on the receiving end of either may cause our heart to beat more quickly, adrenaline to course through our veins – it may make us sweat and blush. The impact on our body is a bit like being in a fight, in that it triggers some of the same physical responses. But there is a huge difference between being physically attacked and engaging in a debate, no matter how heated. While physical blows can objectively injure, we subjectively determine the impact people and words have on us.
The use of the word 'toxic', then, is not a spur to action, but a warning to us to withdraw, disengage, and put our own safety and security first. This reinforces a view of people as extremely vulnerable and fragile, in need of Safe Spaces and protection just to make it through the day.
This new tendency to call every aspect of life 'toxic' suggests many people are deeply alienated from the world around them and from other people. We meet each other not as potential friends, colleagues, or allies, but as poisonous strangers. The workplace is not a site of potential friendship and collaboration, but of abuse. The university campus is not an opportunity for confronting new and challenging ideas, but a place full of dangerous unknowns.
The problem with the word toxic, as it is used today, is that it not only reflects the fear people apparently feel, but it also spreads panic. Labelling something 'toxic' is to flag it up with a red danger sign – it warns others that they may become contaminated, too. My hope for 2019 is that the word toxic becomes confined to describing hazardous chemicals once more.
Joanna Williams is associate editor at spiked. Her new book, Women vs Feminism: Why We All Need Liberating from the Gender Wars, is out now.
To enquire about republishing spiked's content, a right to reply or to request a correction, please contact the managing editor, Viv Regan.