The myth of toxic masculinity
Stop pathologising men – they're doing just fine.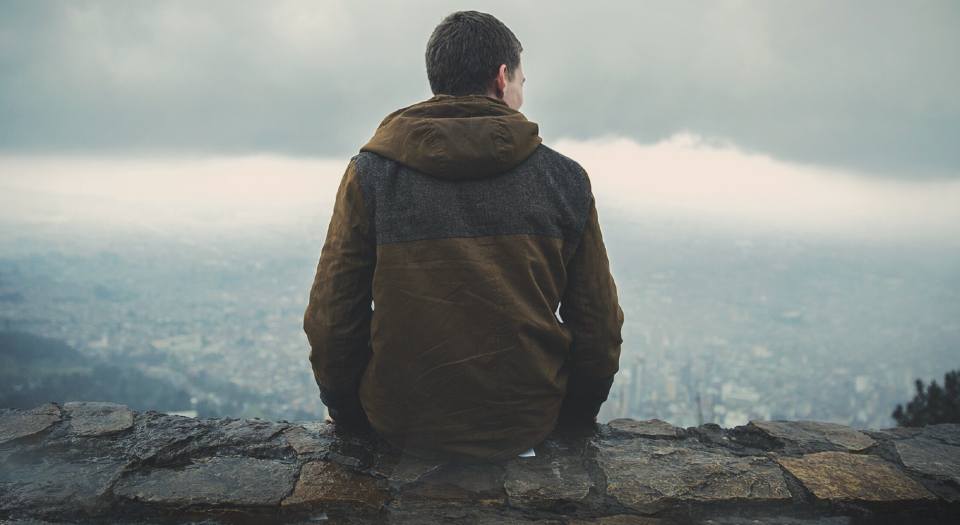 In these strange political times, it's very fashionable to trash men. 'Toxic masculinity' has become the prefabricated phrase of choice bolted on to every problem involving men. Such lazy use of language would have George Orwell turning in his grave.
The toxic masculinity argument demands that men need to be fixed, re-educated and reprogrammed. This baseless assumption, founded on nonsense psychologism, is deeply insulting. What would happen if another identity group were told that they were flawed and lacking, and must be re-educated? We're in danger of returning to the days when pathologising certain groups was regarded as normal – when homosexuality was treated and accepted as a mental illness, of women were labelled hysterics.
The discussion of toxic masculinity doesn't really have much interest in helping men, either. It was interesting that last year's International Men's Day came and went without much fuss, considering it was sandwiched by two male suicides. The first was Carl Sargeant, a Labour Party MP who killed himself after being accused of non-criminal sexual harassment (Sargeant died not knowing his accuser or the allegations against him). The second suicide was a paid Labour Party employee. No doubt the relative silence about these two suicides is an attempt to downplay the Kafkaesque witch-hunt of men following the #MeToo campaign. Many mental-health charities concerned with male suicide also failed to mention these tragic events.
This narrative of toxic or flawed men does not represent what I encounter in the context of the psychoanalytic clinic. Prefabricated phrases like 'men are emotionally illiterate', 'men cannot cry' and 'men have to own their vulnerability' are not something I recognise in my psychoanalytic work. Many women can find great difficulty in opening up, as can men. More importantly, many find that being stoic in confrontation with mental distress can be vital for coping with the vicissitudes of life.
Peoples' struggles and subjectivities are ultimately heterogeneous – so very heterogeneous that one cannot predict how a man or a woman coming to psychoanalysis will be, and how they will react to 'opening up'. It takes time and patience to get to know somebody and understand the (very singular) symptoms they struggle with. The kneejerk application and totalisation of a person with a homogenous theory like toxic masculinity removes the possibility of a unique and individual process of subjectification.
This simplification and stereotyping is a key factor of identity politics, especially within the more authoritarian left, which has a propensity to diagnose how other groups act as oppressors. (The classic example being that white males are supposedly racist and exude damaging toxic masculinity.) This becomes problematic when people who are supposedly being protected from such oppression don't agree with the ideology. For example, not all women, trans or gay people want to be dictated to or spoken for. This reluctance to accept the popular idea of toxic masculinity is often met with accusations of being in denial or suffering from internalised misogyny. Rather than celebrating difference, the psychologism of toxic masculinity alienates the individual from their own subjectivity, negating his or her own ability to write their own narrative.
As Michel Foucault and Franco 'Bifo' Berardi outlined, in highly controlling societies the perfect prison is one in which individuals police themselves. Toxic masculinity, and the reification of masculinity, has created a panoptic psychological regime to guard against what is considered to be Orwellian wrongthink. The norm is supporting Safe Spaces, PC culture and identity politics, and any criticism is immediately condemned as being caused by toxic masculinity. The psychoanalyst Roland Gori argues that people crave this 'security' of the norm, as it relieves them from the dizzying 'groundlessness' of heterogeneousness which resides outside the norm. In order to maintain our freedom and liberty, we have to reject the idea that security is found in conformity.
Let's be honest. Pretty much the only identity group that it is considered acceptable to pathologise is men. Like the witch-hunts of old, men must admit to the sin of toxic masculinity, and be purged, or else face persecution. It is time to call out the narrative of toxic masculinity for what it really is – a toxic idea.
Bruce Scott is a psychoanalyst and author, most recently of Testimony of Experience: Docta Ignorantia and the Philadelphia Association Communities.
To enquire about republishing spiked's content, a right to reply or to request a correction, please contact the managing editor, Viv Regan.