The war on white women
Feminists, stop treating women as a homogenous bloc.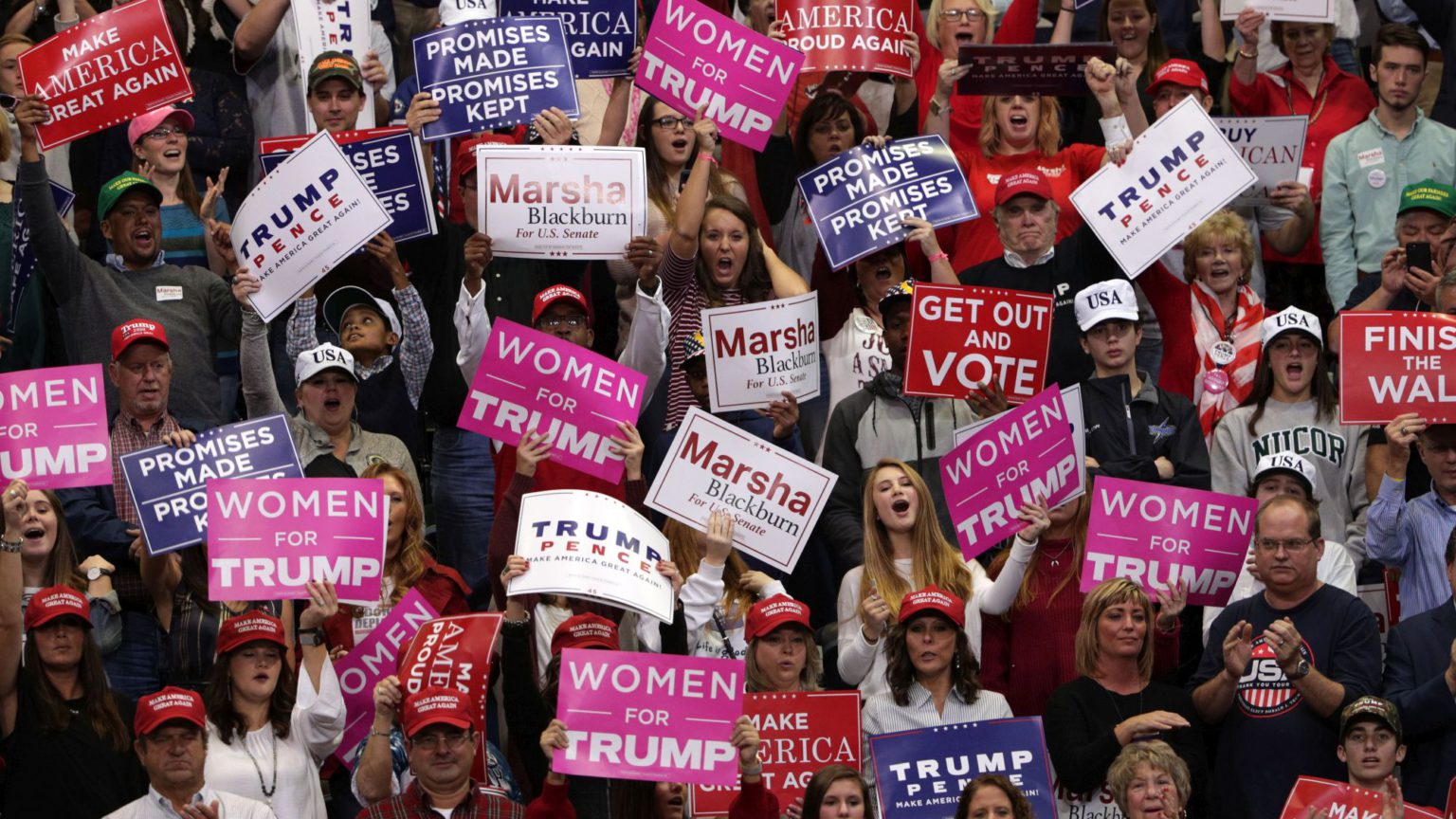 Some of Trump's critics have a problem with white women. They accused white American women of betrayal, of internalised misogyny, after around 53 per cent of them voted for Trump in 2016. And in the run up to the Midterms, intense pressure was put on white women to do their duty and snub the Republicans.
'Will Republican women finally break with Trump in the Midterms?', asked the Guardian before the elections. Many commentators asked similar questions, most of them white women themselves. Ana Marie Cox, on her podcast With Friends Like These, lamented the white female 'foot soldiers of the patriarchy'. 'Will white women voters ever be who we want them to be?', asked Vogue, possibly the whitest magazine on the planet.
As it turned out, the picture of how women voted in the Midterms was more mixed. The Washington Post points out that 'white women without college degrees moved modestly toward the Democrats' while a 'far greater proportion of white college-educated women swung to the Democrats'.
But this apparently wasn't enough to please some prominent white women in the media. 'Half of white women continue to vote Republican. What's wrong with them?', lamented Moira Donegan in the Guardian, as the results came in.
There's something ugly in this bashing of white women. Imagine the outrage if these quotes and headlines were about black women, or gay men, or trans people. Apparently identity politics gives us a free pass to stereotype and make sweeping generalisations about certain groups.
But what's more worrying is that it is feminists who are most keen to bash white women for voting the 'wrong way'. Yes, feminists, those people who are supposed to believe that women are strong individuals who can think for themselves.
The feminist hostility towards white women became most apparent during the Brett Kavanaugh debacle. The women who were appalled by his treatment during his confirmation hearings – in which unproven allegations were used to try to bring him down – were attacked as enablers of misogyny. 'The 53 per cent had once again sold out their sisters in the service of the patriarchy, an especially egregious sin in the wake of the #MeToo movement', read a piece in the Washington Post.
But the idea that white women are doing the patriarchy's bidding is just a rehash of the reactionary ideas which were once used to withold women the vote. Women were said to be too impressionable, too hysterical, too emotional to be trusted with the franchise. Some argued that women would just double the votes of their husbands, because they'd have no views of their own.
There are many reasons why women vote for Republicans. It is ludicrous to assume that a young woman working in a convenience store in rural Ohio will naturally have the same political views and interests as a female banker in New York. Given the fact that white women were so lambasted for voting for Trump, I'd hazard a guess that some voted for Republican candidates in the Midterms just to stick it to the elitist 'Resistance'.
Insisting that white women vote for who you tell them to vote for is only going to push them away. Plus this does nothing to answer the question of what American voters – male and female – want from politics and the future. Identity politics is no match for serious, democratic politics.
Ella Whelan is a spiked columnist and the author of What Women Want: Fun, Freedom and an End to Feminism.
To enquire about republishing spiked's content, a right to reply or to request a correction, please contact the managing editor, Viv Regan.