The meaning of the Midterms
Five writers give their views on blue waves and Trump bumps.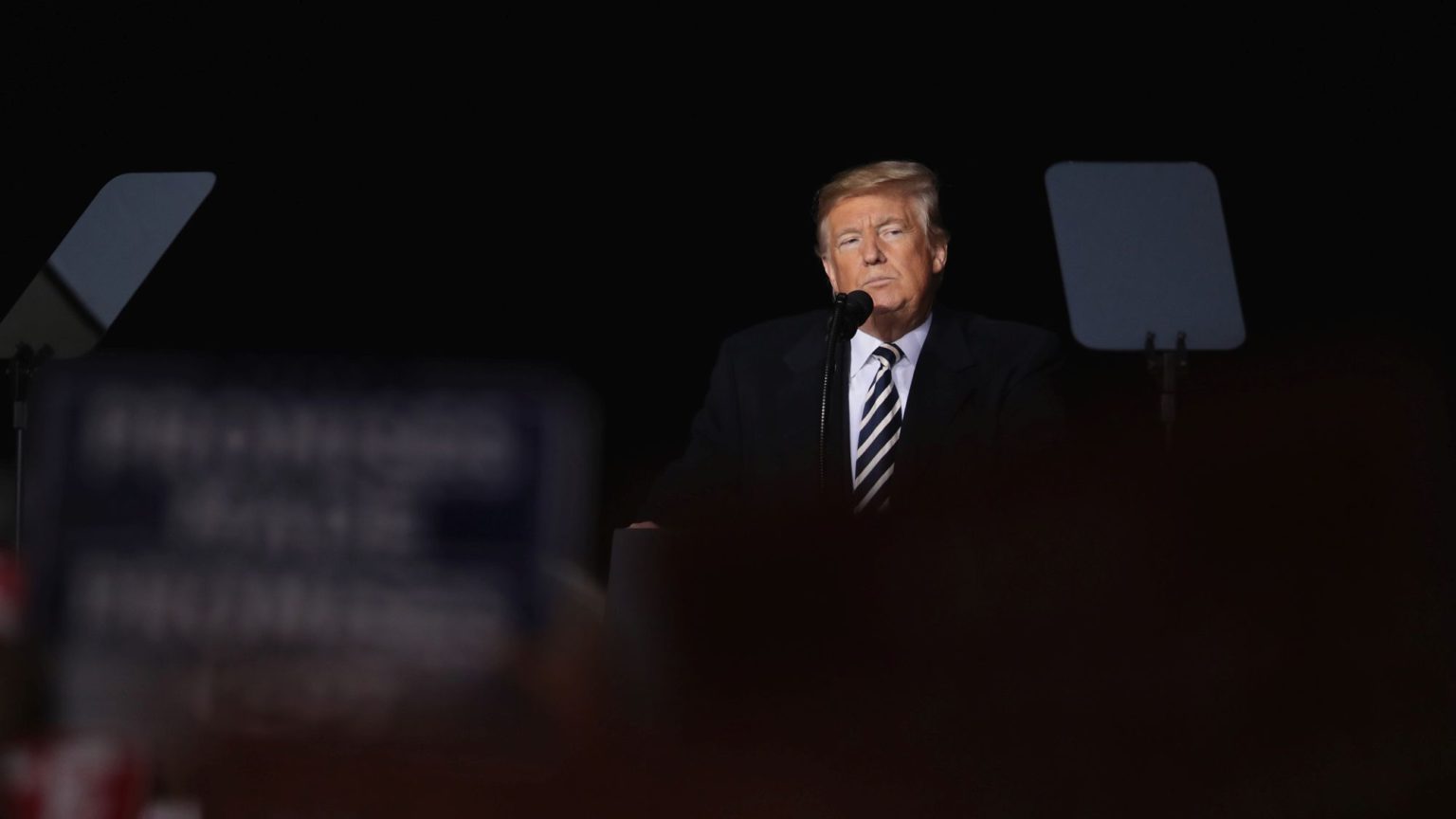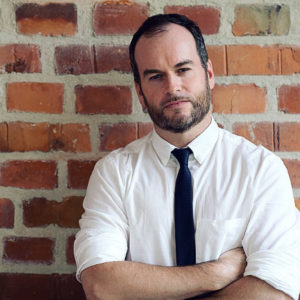 The populist revolt survives, but it's weak, writes Brendan O'Neill
The absence of a 'blue wave' in the Midterms is more extraordinary than many observers will allow.
In the words of Ed Rogers at the Washington Post, 'By most measures, Republicans beat the odds of history and nearly everyone's expectations'. This doesn't mean the Republicans did well, and of course Trump's claim that the result was 'very close to a complete victory' for him is clearly bunkum — you lost the House, Donald.
But that the sitting president did less badly than sitting presidents have recently done in Midterms is remarkable. It tells a broader story of the failure of the woke politics of fear, of the febrile, counter-populist technocratic reaction to Trump, to renew public life or connect with populaces beyond urban, suburban and well-educated areas.
Let's not forget that for two years now we have been told, day in, day out, that Trump is the worst president ever. That he is Hitler. That he will destroy the republic. That he is peak white man. Dems and their supporters pumped millions of dollars, deployed the energies of the celebrity set and cranked up the social-media machine to secure a blue wave, and still it didn't come.
This is a positive: the new elitist politics is failing to sweep aside the populist desire for change and renewal. Less positive is that the populist energy of 2016 might also flag if it remains bound up with a president as oafish and opportunistic as Trump.
Brendan O'Neill is editor of spiked and host of the spiked podcast, The Brendan O'Neill Show.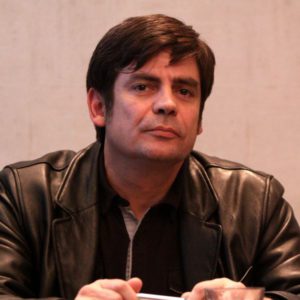 This election solves nothing, means nothing, writes Nick Gillespie
There was no 'blue wave' and there was no 'red wall'. What we are experiencing in America is the politics of exhaustion, of two large, lumbering ideological golems whose energy and forward momentum is completely spent.
Party affiliation is at or near historically low levels, and who can blame us? Neither party even pretends to offer an appealing, let alone viable, vision of the future.
The Democrats are vowing to expand government bureaucracy. But in an age of Uber, Airbnb, Netflix, and Amazon, who wants the government to control every aspect of our personal, cultural, commercial and economic lives? Meanwhile, most of what the GOP talks about is a sense of being invaded – by people who talk and smell funny and eat weird food, or griping over the loss of factory jobs that started disappearing (thank God, says those of us who ever worked in a factory) in 1943.
The only interesting question is: what flowers, weeds, and, better yet, mutant plants will be fertilised as America's two major parties finally beat each other to death trying to make their dessicated visions of the past a reality? We live in a world in which economic, cultural and individual power is more dispersed and decentralised than ever before. In the richer parts of the world and, increasingly, the poorer parts too, elite fantasies of mass control and consolidated power have been replaced by something like autonomy. In America, we're still waiting for our politics to catch up.
Nick Gillespie is editor-at-large at Reason.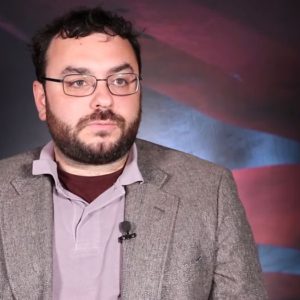 We're headed for Culture War inferno, writes Michael Tracey
Paul Ryan's brand of conservative ideology is simply not popular enough to win a national election, which is why it had to be fused with Donald Trump's various heterodoxies in order for the Republican presidential ticket to succeed in 2016. Faced with a governing choice as he began his term, Trump generally opted to defer to the legislative priorities of the congressional GOP: namely repealing Obamacare and tax cuts, both of which would have been pursued by even the most generic GOP president. But Trump did not win the election because he was a generic GOP candidate. His popularity therefore sagged, contributing to substantial losses in the House of Representatives for Republicans – although not in the Senate due to Democrats' own deficiencies, which is a separate topic.
Trump unencumbered by Paul Ryan's lousy ideology is a version of Trump that has the potential to bring him greater political success than has been evident so far. His self-image as a 'deal-maker' would certainly lend itself to targeted coordination with Nancy Pelosi on a host of popular measures. However, because the notion of partnering with Trump on anything – even as a matter of legislative compromise – is so anathema to large portions of the Democratic electorate, it is unlikely that this eventuality will shake out. The result will instead probably be even more substance-free theatricality, on the part of both Trump and the Democrats, without any commensurate policy upside. Cynicism, alienation and Culture War inferno will take the place of governance, and everyone will get progressively disgusted with the whole charade.
Michael Tracey is a journalist.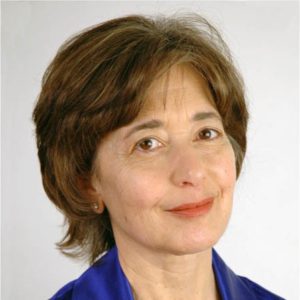 Moderate Republicans were the biggest losers, writes Wendy Kaminer
Win some, lose some. Moderate Republicans were the biggest losers in the Midterm elections, as Trump consolidated his hold on their party. Who were the biggest winners? It's too soon to tell.
By gaining control of the House, Democrats regained the power to set its agenda and influence legislation: no bill will reach the president's desk without some bipartisan support. They also won subpoena and investigatory power. How they use it over the next two years will determine whether it leads to wins or losses in 2020.
By increasing control of the Senate, Trumpists secured their power to appoint federal judges, ensuring a hard-right judiciary for a generation. And they can now guarantee confirmation of virtually anyone Trump appoints to virtually any position in his administration, including a new attorney general who will likely shut down the Mueller investigation.
But while Trump retained his hold on the crucial battleground states of Florida and Ohio, he lost Wisconsin and Michigan. Democrats won seven gubernatorial and some 300 state house races. They came remarkably close to winning a Senate seat in Texas and a governorship in Georgia. Florida voters overwhelmingly passed an initiative restoring the franchise to one-and-a-half million convicted felons who've served their time, increasing the pool of eligible African-American voters. Finally, the election confirmed that only a minority of voters support the president: majorities voted against him by considerable margins. Who won the 2018 election? Ask me again in 2020.
Wendy Kaminer is a lawyer and writer, and a former national board member of the American Civil Liberties Union.
This was a defeat for Trump, writes Sean Collins
The president's party often loses seats in the Midterms. But the Democrats' gains were not inevitable. After the Kavanaugh debacle, the Republicans had the momentum. But then in came Trump, who made the elections about him and engaged in conspiracy theories about immigrants. It is little wonder he wasn't able to broaden his support.
But while Trump got a bloody nose, he wasn't knocked out. And the weaknesses on the Democratic side have also been exposed. The media fawned over candidates like Beto O'Rourke, Andrew Gillum and Stacey Abrams, only to see these would-be celebrities defeated. The Democrats have been living off anti-Trump sentiment, and have not presented a coherent alternative.
The new populism that emerged in 2016, that positive desire among voters for change, has become precarious because of its link to Trump. But the Democrats have no inspiring agenda for the future, nor an answer for the workers who have abandoned them.
Sean Collins is spiked's US correspondent.
To enquire about republishing spiked's content, a right to reply or to request a correction, please contact the managing editor, Viv Regan.