'Anti-Semitism isn't just coming from the far right'
Hen Mazzig on how Jews got caught between left and right anti-Semitism.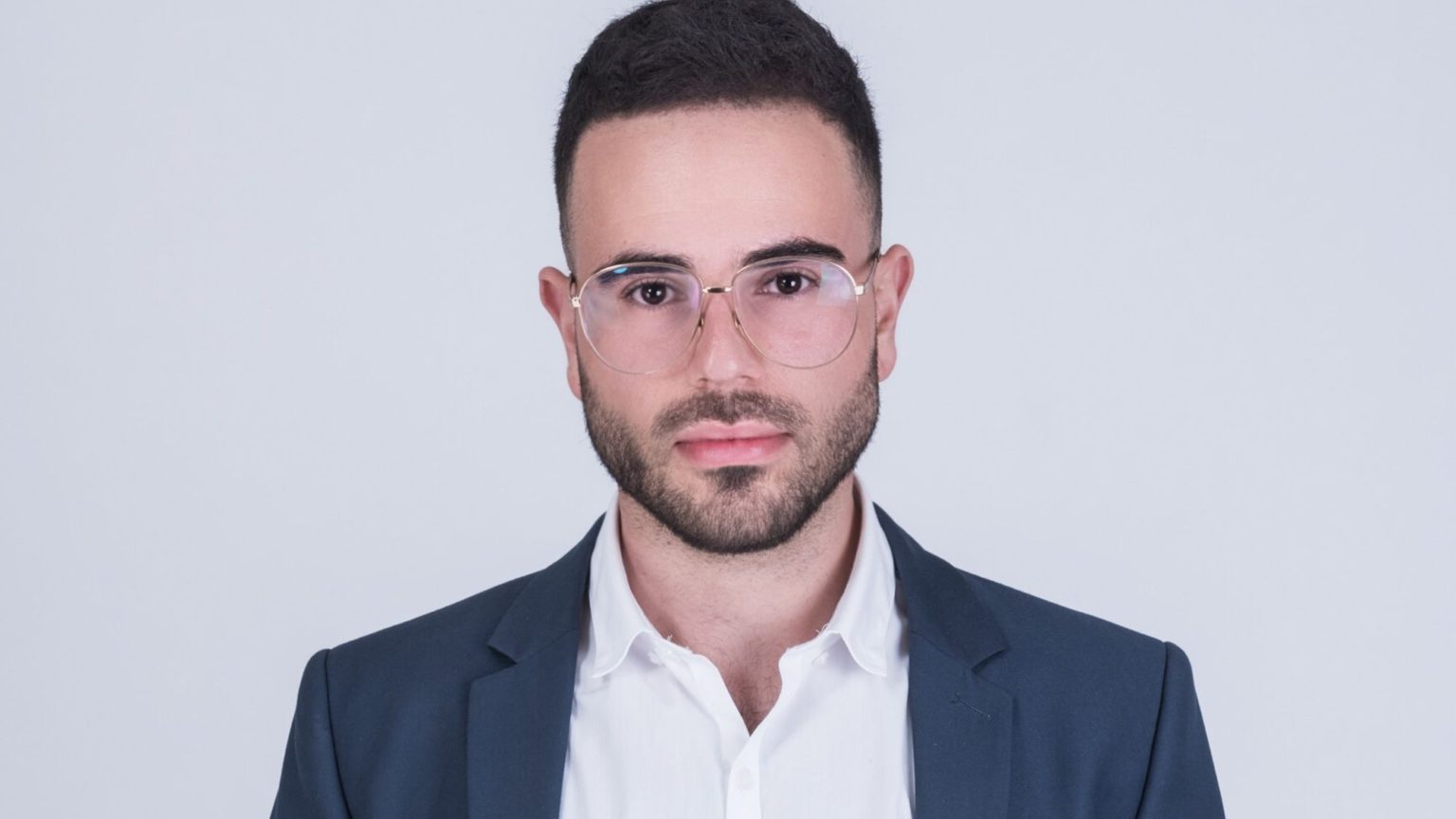 This week, the United States experienced what is believed to be the deadliest attack on the Jewish community in its history, when 11 worshippers were murdered at the Tree of Life synagogue in Pittsburgh by a right-wing extremist. In the wake of this tragedy, spiked spoke to the Israeli writer and speaker, Hen Mazzig, to get his thoughts on anti-Semitism in the West today.
spiked: Was the Pittsburgh shooting just the tip of the iceberg when it comes to anti-Semitism in the US?
Hen Mazzig: Yes. I'm working with a group of researchers looking into social media. The kinds of conversations had by the radical right are very anti-Semitic. They use words like 'kike' and Jew, in a negative sense, more than any other kind of racial slur. You see lots of this on Gab, the social-media platform used by the Pittsburgh shooter – a lot of white supremacists use this platform.
Pittsburgh is the tip of the iceberg for the radical right, but there's also another big iceberg: the radical left. And this incident has taken some of the limelight off them. On the radical right, they say 'Jews will not replace us'. They say Jews are not white and they will never replace the white race, but they are trying to take over. On the radical left, you have people like Women's March organiser Linda Sarsour, or the preacher, Louis Farrakhan, who are all saying that Jews are white and there is no discrimination or racism against Jewish people.
They also hate Israel, which they portray as this white-supremacist country. The Jews are caught in the middle of this conversation, where the radical left says Jews are white and are part of the master race oppressing everyone, while the right says they are trying to take over the world and we have to stop them.
spiked: Lots of people are blaming Donald Trump for the rise of anti-Semitism. What do you make of that?
Mazzig: I think we cannot ignore the fact that the language the Pittsburgh shooter used was very similar to what we hear from the Trump administration. I don't think that Trump is anti-Semitic and I don't think that he has any problem with Jews. But the rhetoric he is using, when he says 'I love my country, I am not a globalist', he knows what some people take that to mean. The shooter actually said that Jews are globalists and that is why he was going to kill them. I think Trump is aware of this.
However, it's a problem that it is being used to score points against Trump. Once it becomes established that anti-Semitism is only a problem for the right, it gives legitimacy to a number of left-wing activists who I think are anti-Semitic. They are able to say, 'at least we didn't go out and shoot any Jews', and then they can continue with their hatred of Israel.
spiked: Why is left-wing anti-Semitism not condemned in the same way?
Mazzig: The problem is they don't even consider what they say to be anti-Semitic. I'm reading these articles about a 'new phenomenon' of anti-Semitism as if people in left-wing circles are surprised that there is any anti-Semitism at all. It is because these people generally speak in a coded fashion… You never hear them say the word Jew, they say Zionist. But it is a codeword for Jew: the majority of America's Jews are Zionists and half of the world's Jewry is in Israel. If you say you are anti-Zionist, you are really saying that you are anti-Semitic.
spiked: What roles do universities play in cultivating or downplaying anti-Semitism?
Mazzig: The fashionable thing to be right now in universities is to be anti-Israel. In academia, if you are not critical of Israel in some way, you are not going to be celebrated by your peers, you probably aren't going to get a promotion so easily. The more you are anti-Israel, the more articles you write against Israel, the more students you can persuade to be anti-Israel, the smarter, more eloquent you are perceived to be.
In every country I visit, the conversation on campus about Israel fits a local narrative, linked to their own past. In the UK, an old imperial country, I hear a lot about Israeli Imperialism. In the US, they say Israel is a racist state. In Canada, they say that Israel ethnically cleansed its indigenous people. In South Africa, it is an Apartheid state. In each country, they find the perfect narrative which they project on to Israel. They don't actually know much about Israel at all.
spiked: What effect does this have on Jewish students?
Mazzig: Many Jewish students I speak to feel intimidated by this. While I think we should allow 'hate speech' and we should never curtail free speech, I do think these views should be condemned. Universities are supposed to be full of responsible adults, but they do not take anti-Semitism seriously.
That is how we get to a situation like in UCL when I went to speak there in 2016, I had 300 students protesting against me. In 2017, I was with the president of the university in an event with 100 students protesting outside. You won't get this kind of response against an Iranian speaker, against a Russian speaker, against a Chinese speaker – even if they are government officials. But as an Israeli, who is not even representing the government, I'm constantly being attacked. (Although some media outlets say that I am actually an agent of the Israeli state!)
This week, I was invited to Washington University in St Louis. There were about 100 people in the room for my talk and two rows of people with 'Free Palestine' shirts. They came prepared, they knew what they were doing. In the middle of my talk, I started speaking about the Pittsburgh shooting. I said that attacks like this start way before someone thinks to take out a gun. It starts with hatred and intolerance. Then, I was telling the story about how I came out of the closet while I was a soldier in the IDF. At that point, protesters started shouting 'No pride in Apartheid!' as they left the room.
I'm all for open debate – most of my talk is spent answering questions from the floor. But it was disturbing to think that just two days after the shooting of 11 Jews in Pittsburgh, that people would want to shout at me and disrupt my talk. The protesters posted on their Facebook account that they were protesting 'white supremacy' and that they stand with the Jewish community. They say I am using my queerness and am describing myself as a person of colour to whitewash Israel. They would never say anything like this about another LGBT person or person of colour, but because I am Israeli, it is somehow legitimate.
After the protesters left, one person asked me why I thought they shouldn't be pro-Palestine, to which I replied that I actually support the Palestinian state. I support their national aspirations and the two-state solution, I just don't think it is Israel's fault that there is no Palestinian state. I asked her in return if she supported the right of Jewish people to have a state of their own. She said no. That is the double standard we are dealing with.
Hen Mazzig was talking to Fraser Myers.
To enquire about republishing spiked's content, a right to reply or to request a correction, please contact the managing editor, Viv Regan.