In defence of the walk-on girls
Shame on feminists who cheer the sacking of glamorous models.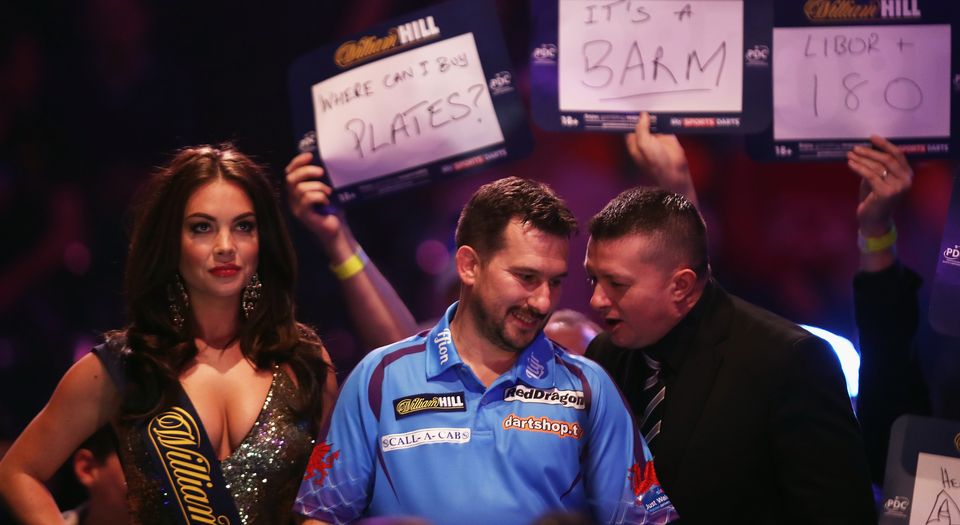 The darts walk-on girls were the first to go. Then yesterday it was the Formula 1 grid girls. If we keep going at this rate, we will have cleansed society of all 'unsavoury' female jobs by the end of the month. Which means finally, finally, middle-class prudes will be able to turn on their TVs without being offended. What a win for feminism.
So-called feminists are celebrating the decisions made by the Professional Darts Corporation (PDC) and Formula 1 to scrap their glamorous walk-on girls and grid girls.
Witness writer Sally Howard patronisingly explaining to two darts girls on ITV's This Morning why it is a good thing they have lost their jobs. She told the women that their jobs were 'demeaning broadly to women' and suggested their newfound unemployment is 'necessary' for social change. She even had the cheek to say: 'I don't, as a feminist, want to undermine your earning capacity, but obviously there are other modelling routes…'. To which one model replied, 'Yes, we do those as well'.
All credit to the walk-on girls, Charlotte Wood and Daniella Allfree. They remained composed and polite throughout, explaining that they have never felt demeaned or objectified, are proud of the work they have done, and actually have a large female fanbase as well as a male one.
You could see it dawn on Howard that she was coming off badly when she desperately brought up the 'darts gender pay gap' – to which a baffled Phillip Schofield responded: 'But they're not playing darts.'
In a similar exchange on BBC Radio 2's Jeremy Vine Show, another darts walk-on girl, Jade, patiently explained to a caller that she enjoyed her job and didn't feel demeaned by it. The caller superciliously replied that Jade should become 'better educated' and change her aspirations. The arrogance is astounding.
This has been the only silver lining to the PDC's and Formula 1's ditching of their girls – it has exposed the nasty snobbery of today's middle-class feminism. These feminists look down their noses at glamour-model jobs, yet it is unlikely they have any actual experience of this world. How many of these women, who are so offended by walk-on girls, actually watch the darts or Formula 1? I'm guessing not many.
On This Morning, Howard lumped together walk-on girls with the 'kiss-me-quick, Carry On idea of British culture', which she said is 'outdated'. All this demonstrates is that this debate really boils down to a matter of taste.
Offended feminists argue that having walk-on girls and grid girls objectifies women. But the women who did those jobs say they never felt objectified, which surely should be taken on board? It seems not. The offended few loftily assume that they know better than these women, and that their views are the ones that should shape society.
To call yourself a feminist while cheering as a woman loses a job she loves is pure hypocrisy. In the past feminists fought for women to have the right to make their own life choices without society dictating to them. Today, pious middle-class feminists have taken on precisely that old, genuinely outdated role of dictating to women whose life choices they disapprove of.
Naomi Firsht is a spiked columnist and co-author of The Parisians' Guide to Cafés, Bars and Restaurants. Follow her on Twitter: @Naomi_theFirsht
To enquire about republishing spiked's content, a right to reply or to request a correction, please contact the managing editor, Viv Regan.