The dangers of vigilante feminism
#MeToo revives the 19th-century view of women as moral guardians.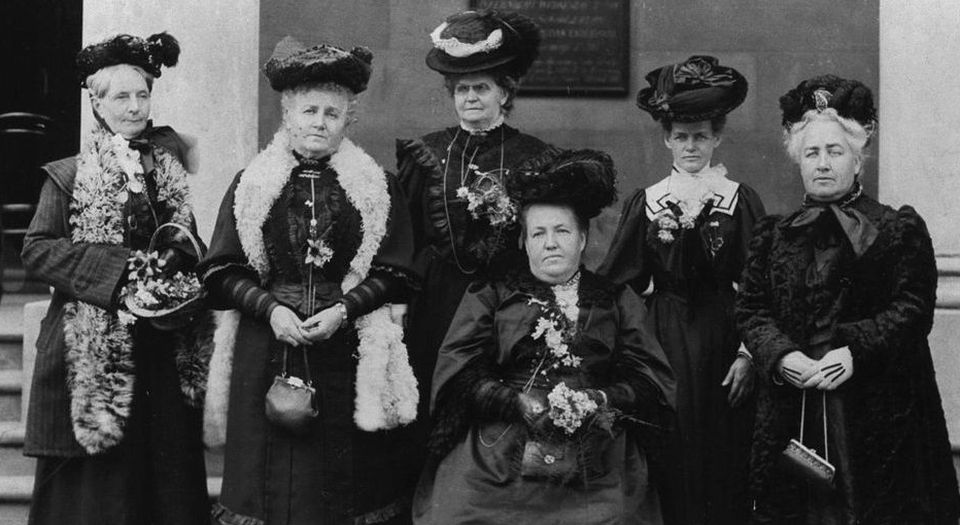 Vigilantism is the new black, and it's not a good look for feminists. Sanctifying accusations of sexual misconduct as proof of guilt, effectively blacklisting alleged abusers, #MeToo activists celebrate mob rule. Demanding unquestioning condemnation of men accused of sexual insensitivity as well as sexual violence, they endorse regressive notions of feminine frailty. Demonising dissent, including calls for fundamental fairness towards people accused, they risk vindicating caricatures of feminists as misandrist authoritarians. I've identified as a feminist all my adult life, but I have to wonder if the label still describes me.
Is contemporary feminism a liberation movement? Can it be reconciled with a commitment to civil liberty? The questions aren't new, although they arise today with renewed urgency. From its beginning in the mid 19th century, the drive to free women has coexisted uneasily with the impulse to safeguard them by policing men. When Elizabeth Cady Stanton advocated liberalising divorce laws, in the belief that women would be self-sufficient once endowed with rights, she was opposed by other leading suffragists, like Lucy Stone, who advocated restricting divorce to protect wives from abandonment. The 19th-century Woman's Christian Temperance Union (pictured) sought to ban alcohol in order to protect women from domestic abuse.
But the prohibition campaign was not simply pragmatic. It was part of a moral crusade that included calls for the censorship of 'impure' literature and entertainments. It was enabled by a fierce commitment to sex and gender stereotypes. Women were 'the less tainted half of the race', with a mission to 'cleanse and purify the world', WCTU president Frances Willard declared, expressing a widely held belief in women's moral superiority. In the view of 19th-century reformers, women – mainly white, middle-class women – were the moral guardians of society.
It was a rallying cry that freed some women from the home, justifying their forays into realms of social and civic reforms, while imprisoning them in rigid notions of femininity. Female reformers broadened the domestic sphere by 'making the world a home', as Frances Willard advised, without challenging the ideology that shaped it. In the short term, a proto-feminist drive to protect women by restricting the rights of men was defensible in the 19th century when women were denied the rights and resources to protect themselves. But in the long term, equating liberty with libertinism, regarding freedom as a lamentable male prerogative instead of a female aspiration, would consign women to subordinate status in their separate, unequal sphere.
A minority of early, equality feminists offered alternate views of sex, gender and liberation. In 1791, in The Rights of Woman, Mary Wollstonecraft boldly proposed that women were not just vessels of emotion but 'rational creatures', just like men, endowed with the same capacity to reason and the same right to determine their own destinies. It was not nature but social conditioning and lack of education that stunted and subordinated them. Wollstonecraft's revolutionary goal for women was 'to obtain a character as a human being, regardless of the distinction of sex'.
Nearly a century later, Elizabeth Cady Stanton issued a similar call for equality in her seminal essay, 'The Solitude of Self', contemplating 'the individuality of every human soul'. Stanton, an activist mother of seven who spent much of her life in a crowd, stressed that every human being is a 'solitary voyager' with a natural claim to 'self-sovereignty'. Women's familial roles were not primary to her identity or destiny but only the 'incidental relations of life', she wrote, daringly. 'We come into the world alone, unlike all who have gone before us, we leave it alone, under circumstances peculiar to ourselves.' The support and protection of a man was illusory: 'In the supreme moments of life, he cannot bear her burdens… No matter how much women prefer to lean… nor how much men prefer to have them do so, they must make the voyage of life alone.'
Stanton's call for equality posed existential as well as practical challenges to women: freedom was a fearful thing.
Does it remain so today? Putting aside the spiritual or religious questions raised by the 'awful solitude of individual life', women have achieved legal rights that Stanton only imagined. Ideals of empowered, relatively self-sufficient females abound, even if realities lag behind. The benefits of feminism have been distributed unequally, like the benefits of most reform movements. But for many women, rights and freedoms are no longer futuristic fantasies, devoutly to be feared.
Sexual freedom, however, retains its dangers. It's still a promise and a threat and, these days, a stupefying source of cognitive dissonance. Young women in the rape-culture and #MeToo movements seem especially confused, ricocheting between promiscuity and prudishness. They enjoy the post-sexual-revolution freedom to hook-up, condemning as victim-blaming and slut-shaming suggestions that they consider protecting themselves from assault and objectification by moderating their drinking and their cleavage. But hook-up culture co-exists with expansive definitions of harassment and abuse that apply in social situations as well as the workplace and condemn with equal fervour unwelcome remarks, clumsy advances, and physical assaults. Demanding the social and professional purging, if not formal punishment, of alleged abusers, framing masculinity itself as toxic, the #MeToo and rape-culture movements hark back to 19th-century notions of female chastity, fragility and moral superiority.
This ideology of difference is clearly reflected in movement-inspired policies requiring explicit, affirmative consent to sex, at every stage of every encounter. Affirmative-consent legislation regulating sexual relations on campus has been adopted in New York, California, Illinois and Connecticut, and we will surely see efforts to pass similar laws nationwide applying off-campus, policing everyone's sex life everywhere. Policies now in place on campus formally apply to relations involving same-sex and transgendered as well as heterosexual couples, but they were conceived as responses to male aggression against presumptively passive women. Hook-up culture accompanied by affirmative-consent policies suggests that women who rightly feel empowered to say yes to sex have lost the ability to say no.
Considering these contradictions, social conservatives conclude that the sexual revolution has been bad for women. By making sexual license the norm, 'the only form of sexual conduct women are permitted to protest is coercion', Mona Charen writes in the National Review. 'It should not be surprising, then, that the terms "assault" and "rape" have been expanded beyond reasonable bounds… Perhaps the new feminist slogan should be "Down with the sexual revolution!".'
Perhaps. But the sexual revolution was not simply about sexual license. It was also about sexual equality and an end to the double standard that shamed women but not men for engaging in pre-marital sex. It helped facilitate workplace bans on pregnancy discrimination, as well as the contested drive for abortion rights. In fact, it's difficult to imagine the advance of second-wave, mid 20th-century feminism absent the sexual revolution.
Restoring double standards of sexual behaviour and underlying sex/gender stereotypes will not free or safeguard women, much less imbue feminism and the #MeToo movement with renewed regard for fairness and individual liberty. Nor would a regression to double standards advance equality. It requires what Mary Wollstonecraft and Elizabeth Cady Stanton envisioned centuries ago: the recognition that all of us – men, women and transgendered people alike – are 'human creatures', burdened by the same existential anxieties and entitled to the same rights and liberties. The challenge for contemporary feminism and the #MeToo movement is the challenge of equality – if that's still what feminists want.
Wendy Kaminer is a lawyer and writer, and a former national board member of the American Civil Liberties Union. She is the author of several books, including: I'm Dysfunctional, You're Dysfunctional (1992); and Worst Instincts: Cowardice, Conformity and the ACLU (2009).
To enquire about republishing spiked's content, a right to reply or to request a correction, please contact the managing editor, Viv Regan.