Liam Allan: a victim of victim-centred justice
The desire to drive up rape convictions has eroded defendants' rights.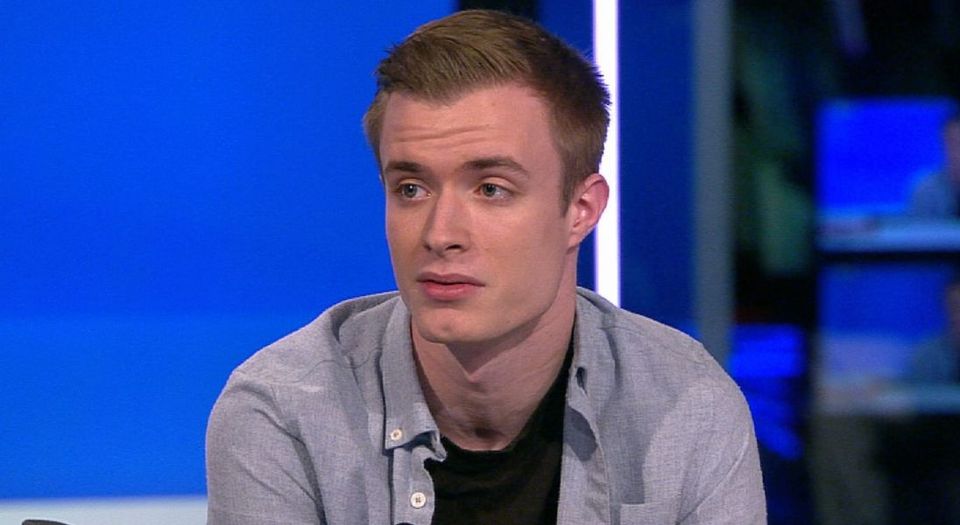 Last week the British justice system narrowly avoided a catastrophic miscarriage of justice. The trial of university student Liam Allan on 12 counts of rape and sexual assault was discontinued following revelations that the investigating officer had failed to disclose evidence from the complainant's phone that seriously undermined the prosecution's case. The judge ordered an urgent review.
The texts revealed that the complainant had asked Allan for casual sex, and fantasised about rough sex and violent intercourse. According to Allan's barrister, the detective deemed the texts 'too personal' to disclose, which he slammed as 'sheer incompetence'. After spending two years on bail, Allan is relieved, but he says he feels 'betrayed by the system'.
Some have argued that this travesty is the result of a justice system crippled by cuts. Anyone who takes this explanation seriously has simply not been paying attention to the way that legal principles with regard to rape trials have been undermined in recent years.
This is something Allan himself seems to recognise. His trial, he said, was a case of 'guilty until you can prove you are innocent'. This is the heart of the problem. We used to believe, in the words of William Blackstone, that 'it is better that 10 guilty persons escape than that one innocent suffer'. But no longer, at least where rape trials are concerned.
Let's consider for a moment what happened here. In the two years Allan was on bail and facing trial, the police were in possession of evidence that exonerated him. This is not a question of funding. This is a symptom of a police force that has been told over many years that its job is to facilitate successful prosecutions, rather than investigate objectively. What we are seeing here is a culture in which 'believing the victim' trumps objective investigation.
This is not the fault of the police alone. Sir Bernard Hogan-Howe, the ex-commissioner of the Metropolitan Police, has been one of the sole voices from within the force to speak out against the overwhelming pressure being placed on the police to 'believe the victim'. He pointed out that the police's job was to be objective. When he made these comments last year, he was heavily criticised. But the fact that a senior police officer had to point out this most basic principle is concerning.
The context for this slide towards injustice goes back much further. Consider New Labour's championing of 'victim-centred justice'. Jack Straw and Tony Blair often referred to the 'defendants' rights lobby', which they saw as holding up the successful prosecution of defendants in criminal cases. This led to the rolling back of many important defendants' rights and the introduction of measures to drive up convictions.
More recently, there is the climate created by Operation Yewtree, the police probe into historic sexual abuse, in which the word 'complainant' was often replaced with 'victim'. This implied that those who made complaints should be unquestionably believed. The primary complainant in Operation Midland, another investigation into historic abuse, was announced by the police to be 'credible', before his lurid claims were proved false.
The failure of the system to deal adequately with rape cases in the past, and the desire among politicians to make amends for this, means prosecutions of sexual crimes have become highly politicised. The current director of public prosecutions, Alison Saunders, and her predecessor, Keir Starmer, emphasised the need to 'drive up' convictions for sexual offences. In 2016, the CPS published statistics showing that it had convicted more people of rape than ever before. But, in a truly objective legal system, this fact alone is not worth celebrating. The CPS has become more concerned with achieving a particular result than with dealing with cases fairly.
In this climate, in which the need to achieve a conviction trumps the need for fairness, it is hardly surprising that police officers renege on their duty to investigate cases properly. If the police are criticised for 'allowing cases to collapse' – which often just means identifying evidence that exonerates a defendant – it incentivises them to focus only on bringing the complainant's case to court, rather than investigating fairly and thus potentially unearthing evidence that could help or even exonerate the accused.

Allan very nearly became a victim of a horrendous miscarriage of justice. The really frightening thing is that we just do not know how many Liam Allans are out there. The last two decades have seen the justice system become so fixated on the rights of victims that we have forgotten some of our most basic principles of justice. We urgently need to recognise that the criminal court's power must be tempered by certain rights. Otherwise we could see far more of these injustices in the future.
Luke Gittos is law editor at spiked and author of Why Rape Culture is a Dangerous Myth: From Steubenville to Ched Evans. (Buy this book from Amazon(UK).)
To enquire about republishing spiked's content, a right to reply or to request a correction, please contact the managing editor, Viv Regan.