The decay of the French political class
As the election approaches, the two main parties are becoming irrelevant.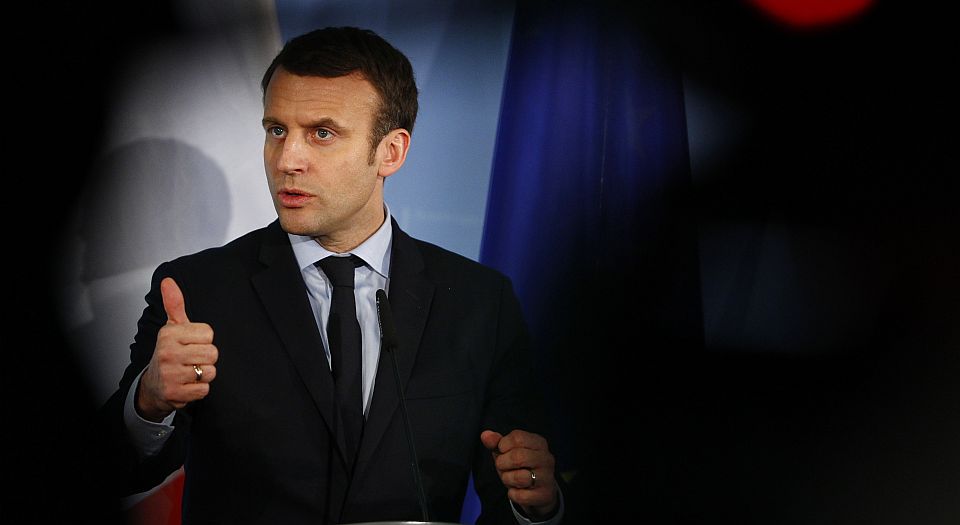 'Mr Disloyal' ('Monsieur Deloyal'), screamed the front page of left-wing French newspaper Libération last week, beneath a photo of former Socialist prime minister Manuel Valls. It was a justified accusation: Valls had just announced his intention to vote for independent candidate Emmanuel Macron over Benoit Hamon, the official Socialist candidate, in the upcoming presidential election.
Valls said this was a question of 'responsibility' rather than 'heart'. Hamon's supporters didn't hold back, labelling Valls's move 'shameful' and 'pathetic'. In his response, Hamon encouraged voters to 'turn their backs' on this kind of 'old politics', and described Valls's decision as 'another blow to democracy'. At the end of January, Hamon seemed to come out of nowhere to claim victory in the Socialist primary with 58 per cent of the vote. Valls trailed behind with only 41 per cent.
For runner-up Valls to turn around now and throw his weight behind Macron not only leaves a bitter taste, it is an abandonment of party loyalty. There has long been a chasm in the Socialist Party between its more staunchly left-wing faction, now led by Hamon, and its more reformist tendency, which President Francois Hollande leads in government. But Valls's disloyalty is nevertheless a stark development.
No doubt, Valls is attempting to keep himself in the political game. Macron is the favourite to win the election, but with no official party – just his 'En Marche' movement – he will need to make some strategic alliances with members of the main parties to ensure a majority in the French parliament. But the decision by Valls and other Socialists to back Macron risks further undermining their party. A commentator for French newspaper Le Parisien said Valls's treachery was the 'final nail in the coffin' for the Socialist Party.
What's more, it may backfire spectacularly. Republican candidate Francois Fillon was thrilled about Valls's announcement. 'It's what I've always said, Emmanuel Macron is Francois Hollande', said Fillon. This could well be a gift for the conservative candidate, who has plunged in the polls due to an ongoing investigation into allegations he paid his family members for doing fake jobs. The Valls endorsement will only align Macron with the government in the eyes of voters, a government whose leader is the least popular French president in modern times. On Thursday, the day of the announcement, the hashtag #EmmanuelHollande was trending in France.
But Fillon can hardly be complacent. Over the weekend it was reported that a close ally of former conservative president Nicolas Sarkozy, Christian Estrosi, had a meeting with Macron. It seems Sarkozy has also given up hope on his party's candidate and is looking to make an alliance with Macron. Clearly the Republicans are hoping to claw back power through the National Assembly elections in June.
Backroom deals and the occasional bit of backstabbing are to be expected in the world of politics. But the scandals in Paris of late reveal a political class in a fight for its own survival. There are less than 20 days to go until the first round of voting and, according to the most recent BVA poll, the independent Macron is ahead of Front National leader Marine Le Pen by just one point, 25 to 24. The leading left-wing candidate is now far-left party leader Jean-Luc Melenchon, with 15 per cent of the vote, compared with Hamon's 11.5 per cent. France's two main political parties are nowhere to be seen.
This election has thrown a spotlight on the corrosion of the mainstream parties. Of course, this is not unique to France. Across Europe, traditional parties are scrambling to hold on to their voters. From Holland to Britain to Italy, parties can no longer count on their traditional supporters. Voters are no longer willing to put up with more of the same technocratic politics, in which the main parties are almost indistinguishable. But there remains no real inspiring alternative to the status quo. Even Macron, a former Socialist and banker, is an insider posing as an outsider.
But, in the run up to the presidential election, French politics is in a particularly dire state. Both the Socialists and the Republicans are riven with divisions, with prominent members unwilling to support their own democratically elected candidates. The conservatives are besieged by scandal and the left are jumping ship. French commentators are already foreseeing the end of the Socialist Party, but the conservatives are not faring much better.
To enquire about republishing spiked's content, a right to reply or to request a correction, please contact the managing editor, Viv Regan.