A towering testament to our humanity
The Eiffel Tower will renew your faith in our species' ingenuity.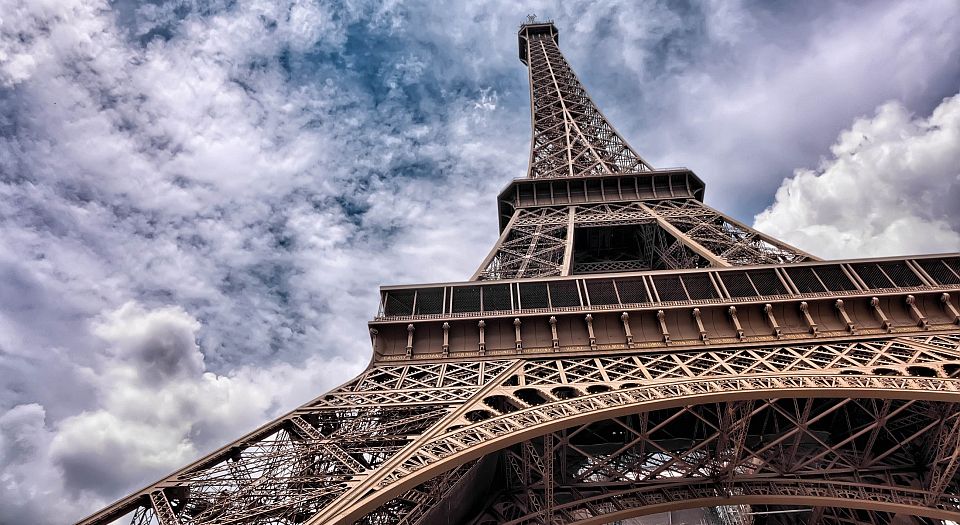 Walking along the Seine during my recent holiday in Paris, I was struck by the sight of that most famous national landmark. Before then, I had intended to avoid the Eiffel Tower. I had always considered it to be somewhat overrated, agreeing with those 19th-century Parisians who thought it a bit of an eyesore. But after catching a glimpse of La Dame de Fer glimmering in the summer evening light, I, like so many before me, immediately fell for it. Giving in, I decided to visit it the next day.
After a long queue, I finally got through the newly erected security gates to step foot underneath that most splendid of structures. Looking up, what I saw was utter majesty. It was much larger than any of the movies or pictures had shown. It towers over that beautiful city and climbs high into the bright blue sky. Made up of 18,000 pieces of latticed wrought iron, it weighs 10,100 tonnes, and requires 60 tonnes of paint just to protect it from the elements. Extraordinarily complex, it surely is among the world's most striking examples of human ingenuity. Remembering that it was completed almost 130 years ago and that it took only 26 months to build only adds to the sense of achievement. Standing at 324 metres, it was once the tallest man-made structure in the world and remained so until the completion in 1930 of New York's Chrysler Building, that other testament to engineering brilliance.
The Eiffel Tower, which was completed in 1889, was built at a time when mankind was really getting into its stride, having cast off so many of the chains that had held it back for centuries. It is just one representation of the tenacity of the human race, of our ability to conquer any challenge that is presented to us. The Eiffel Tower, like so many feats before it, and countless since, has proven our habit not only of survival, but of intrepidity.
Standing underneath it, you might expect to be humbled, to feel small in the presence of the sublime; instead, it made me feel big, it made me appreciate humanity's greatness. I might have no skill or talent in engineering, architecture or mathematics, nor do I claim any credit for its creation – that belongs to the 50 designers and approximately 450 workers who erected it. But my admiration for it, my admiration for any great human achievement, lies in my recognition of mankind's potential.
Yet despite this, despite living in an age of affordable, almost instant food, medicine and entertainment, despite the smartphone in our pockets and the knowledge at our fingertips, there remain those who talk our civilisation down. They attack human success and the pursuit of happiness in the name of fundamentalism, philistinism, authoritarianism and many other causes. They look upon their fellow men with distrust and envy, and are desperate to drag down the accomplishments of others. Many of the problems we face today come from this lack of faith in mankind, and its political and cultural consequences, from omnipresent censorship to rampant paternalism.
To those who rubbish human endeavour, to those who would rather see us damned to mediocrity than to reach new heights of greatness, I say they should visit the Eiffel Tower: take in the magnificence, the achievement, the audacity. And they should take in the innumerable other accomplishments of our fellow men and women. Browse the internet, board a plane, step into a McDonald's, run a bath, take some penicillin. Make no mistake, these are not miracles; they are the hard-won spoils of mankind's resolve throughout history. They are the common inheritance of countless individual struggles that show our species' determination, our marching beyond the limits, our willingness to tread ever further into terra incognita. Let's tear off the shackles of misanthropy and go forward. We owe it to our children to build a world better than our own. We should follow the example of that tower's great designer, Gustave Eiffel, and preserve and pass on the spirit of enterprise to future generations.
George Lawlor is a student and a writer.
Picture by: Pixabay
To enquire about republishing spiked's content, a right to reply or to request a correction, please contact the managing editor, Viv Regan.