Fear or hope? Neither, thanks
What the politics of fear and the politics of hope share in common.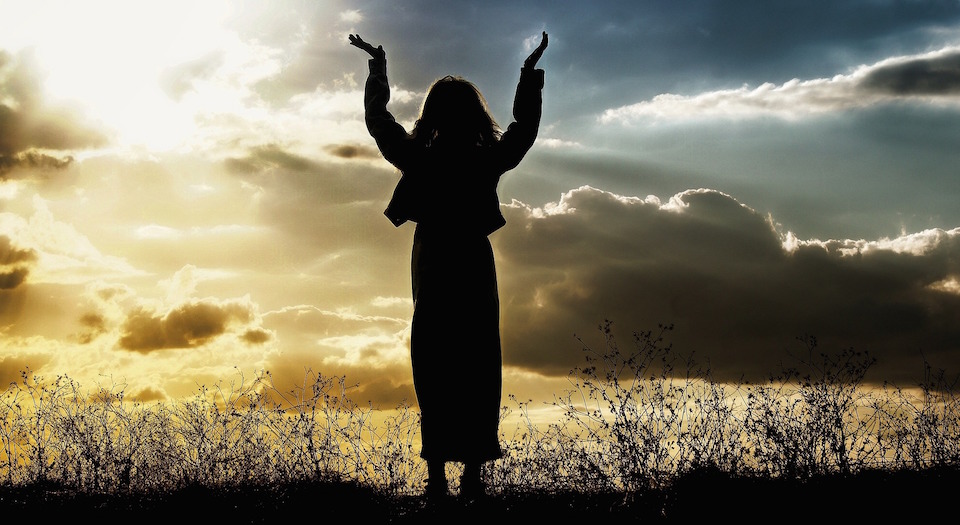 A new politics is spreading across the West: the politics of hope. Self-styled liberal politicians say it's time for us to ditch fear-mongering in favour of 'hope-mongering', as Time magazine famously referred to Obama's traipsing around the US in 2008 to promote his politics of hope.
When Sadiq Khan became London mayor this month, he described it as a victory for 'hope over fear', presenting himself as a harbinger of hope in contrast to Zac Goldsmith's playing of the Islam-suspicious fear card. Bernie Sanders supporters hail him as the embodiment of hope, especially against Donald Trump. Sanders vs Trump is 'hope vs fear' says Robert Reich, a former official in the Clinton administration. The EU referendum is also talked up as an opportunity to choose hope over fear. One Lib Dem campaigner to Remain encourages pro-EU people to shelve fear and engage in 'hope-mongering'. 'Be positive', he says.
It all sounds nice, all this hope, and it's winning some hearts. We all remember the vast crowds that cheered Obama's 'audacity of hope' in 2008 (though that movement fizzled out quickly when he became president). Khan is no Obama but he did manage to inspire Londoners to give him the largest direct electoral mandate in British history. Following years and years of fear, where politicians stopped engaging with us as rational creatures who could think politically and instead tried to terrify us into voting for them on the basis that if we didn't then the environment / national security / public health would be destroyed, people clearly want something different; something less nightmarish.
And yet, the politics of hope isn't all it's cracked up to be. In fact, the politics of fear and the politics of hope can be seen as two sides of the same coin. Both presuppose the passivity of the public. Both suggest our role is no longer to use reason or passion to shape politics, to determine the political future as we see fit, but rather to respond emotionally to political externalities, to what already exists, to what is being done around us — whether that's by fearing that the outcome of these events will be bad or hoping it will be good. Hope vs fear is no choice at all, since both reduce the electorate to passive emoters in response to world events: the hopeful believing these events will turn out okay, the fearful fretting that they won't.
The first reason we should be wary of the politics of hope is that its supposed practitioners haven't actually turned their backs on the politics of fear. Far from it. Consider how many of these 'hope-mongers' peddle climate-change alarmism, the most catastrophic wing of modern fearmongering. Sanders says that if we don't do something about climate change — that is, if we don't elect someone like him — then we'll fall victim to 'catastrophic effects… like floods, hurricanes and other extreme weather'. This is undiluted fearmongering: follow my agenda or there will be pestilence and horror.
Khan presented himself as the mayor who will keep Londoners safe from both climate catastrophe and Islamist extremism. Even as he slammed Zac's Islamo-panicmongering, he did some of his own, suggesting that only he, a Muslim, could really keep mad violence at bay. Scared? Support Sadiq. As for pro-EU campaigners trying to present themselves as the voice of hope — do us a favour. With their doom-laden predictions of a return of fascism, depression and war if Brits leave the EU, these hope-mongers are really world-beaters in the peddling of fear. Fear is the death star of 21st-century Western politics: it sucks everyone into its orbit.
But more fundamentally, the politics of hope does nothing to challenge the way the politics of fear reduces the public to the level of emotional observers of political life, to waiters upon their fate. In fact it reproduces this decommissioning of the masses, only with a seemingly more positive spin. Historically, many philosophers were suspicious of the emotion of hope, at least when it was too heavily relied upon in the realm of public life, for the same reason that they frowned upon heightened fearfulness: because it was liable to induce moral idleness, a waiting around for public life to be improved on one's behalf (or to get worse, if fear was your thing).
Ancient Greeks viewed hope in public life as an act of 'projecting one's wishes', a facilitator of 'false illusions' (1). The Greek poet Hesiod said little positive could come from 'the idle man who waits on empty hope'. In the Enlightenment period, too, hope was looked upon sceptically. Indeed, Spinoza (1632-1677), perhaps the most radical Enlightenment thinker, considered hope and fear to be interdependent. Both, he said, spring from doubt, and from a feeling that things are beyond our control: only one is a niggling 'pleasure' and the other a niggling 'pain'. Hope, he said, is 'an inconstant pleasure which has arisen from the image of a thing that is future or past, about whose outcome we are in doubt'; while fear is 'an inconstant pain which has also arisen from the image of a thing that is doubtful'. He pointed out how easily hope can become fear, and vice versa. He said that when someone hopes that something will happen, he's often fearful that it won't; and when someone fears that something will happen, he often feels the relief of hope when it doesn't. He wouldn't have recognised Khan's claim of 'hope over fear', since these emotions often exist side-by-side.
Most strikingly, Spinoza argued that the more enlightened people become, and the more confident they are about using their own mental and moral faculties to shape their lives and even public life, then the less reliant they are on hope, and the less vulnerable they are to fear. 'The more we endeavour to live in accordance with the guidance of reason, the more we endeavour to depend less on hope and to free ourselves from fear, to control fortune as much as we can, and to direct our actions by the sure counsel of reason', he wrote.
Spinoza's words should ring in our ears today. Today's politics of hope is not a challenge to the politics of fear — rather it is the latest manifestation of the very crisis of reason and enlightenment that underpins the politics of fear. It speaks to the putting out to pasture of vast swathes of the public, whose capacity for reason is constantly called into question, whose moral judgements are treated with suspicion, and who are increasingly viewed by the elites as hapless, usually unhealthy (physically and morally) creatures who require endless guidance. In such circumstances, our role is not to think or do; it is to hope, or fear. This new politics devalues our rationalism, and our capacity for moral autonomy, in favour of saying: 'Just hope. Things will get better. The externalities will come good. Us experts will see to that.' In this sense, hope is a trap. If you want something, don't hope for it; create it, or win it. In Spinoza's words, rely less on hope, and don't fall for fear, but instead use your mental muscles and moral vision to 'control fortune as much as you can'.
Brendan O'Neill is editor of spiked.
(1) See Expectancy and Emotion, Miceli and Castelfranchi, Oxford University Press, 2015
To enquire about republishing spiked's content, a right to reply or to request a correction, please contact the managing editor, Viv Regan.