We don't need men's rights
And we don't need feminism, either.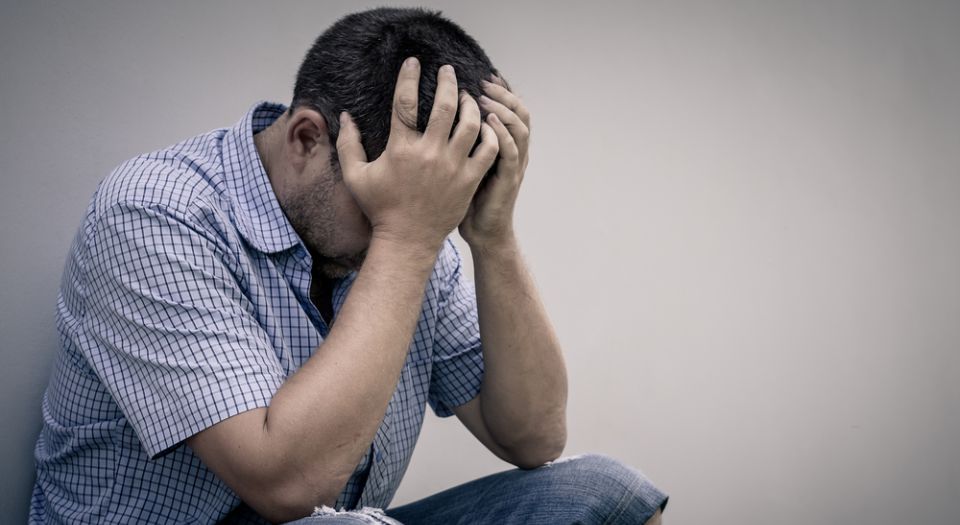 It's not often that the Backbench Business Committee makes national headlines. But a particular topic in a meeting last Tuesday, wedged between a discussion about fisheries policy and the airport commission, had just the right combination of gender politics, competitive victimhood and pious outrage to make it a viral scandal.
Philip Davies, Conservative MP for Shipley, appeared before the committee to pitch a debate on men's issues in parliament on 19 November, to coincide with International Men's Day. Making his plea 'in the spirit of gender equality', Davies claimed that men's issues – such as the male suicide rate and the underachievement of white, working-class boys in school – were often sidelined, while entire ministries, parliamentary question times and, indeed, debates on International Women's Day ensured women's issues were given ample attention.
It wasn't so much the content of Davies' pitch that caused uproar; it was later rebuffed because he hadn't garnered enough cross-party support. Instead, it was the reaction of committee member and Labour MP Jess Phillips, who burst into laughter halfway through Davies' pitch. 'You have to excuse me for laughing', she said. 'But as the only woman on this committee it seems like every day to me is International Men's Day.'
The Twitterstorm soon gathered. Men's rights activists and sympathetic journalists piled in, slamming Phillips as sexist, callous and hypocritical, before they, in turn, were rinsed by feminists as crybabies and misogynists. Things escalated further when a few trolls started posting about what sadistic things they 'would have done to her' had they been in Davies' shoes.
After Phillips posted a screenshot of some of the nastier stuff, #IStandWithJessPhillips started trending. By the weekend, it was national news. Phillips was held up as the latest woman 'silenced' by internet rape threats, and men's rights advocates were left licking their wounds. A plea to discuss men's issues in parliament had descended into another women-are-victims panto.
Phillips' actions were self-righteous and unprofessional. What's more, suggesting those rank comments represented a threat against her person was a bit of stretch. As disturbing as I'm sure they were to read, the messages she reposted weren't even directed at her – they were buried in the toxic depths of notorious internet forum Voat. Either Phillips keeps on top of her Google Alerts or someone went out looking for them.
The idea that Phillips was silenced, given that Davies' modest proposals were laughed out of the room, is clearly ludicrous. But feminist pity tactics, we're used to. What this episode really brought home was that the backlash against feminism – led by the nascent men's rights movement – is more like its opponents then it would care to admit.
The men's rights movement has a pretty bad PR problem. The tag encompasses both conspiratorial, comment-section sadsacks, whose mad political outlook seems entirely based on once being rebuffed at a school disco, to sincere people who raise reasonable concerns about men's place in society and the excesses of feminism. The existence of the former making it all too easy for feminists to sneer at the latter.
But even the most sensible men's rights advocate is mired in the same stifling sense of gender-specific victimhood as the other side. What is so often presented as a backlash against feminism is, in fact, its mirror image.
You see this with the way that so-called men's issues are so often lumped together. While the underachievement of white, working-class boys in school and the male suicide rate are both very real issues, they hardly sit neatly under the same umbrella. The first is clear-cut class issue. The second raises deeper questions about social alienation and the inability of modern society to lend meaning to people's lives.
Just as feminists present domestic violence and the lack of women in big business as two faces of the same patriarchy, so men's rights advocates present a vast range of social issues as different aspects of a shared male victimhood. This attempt to cultivate a sense of collective, gendered experience crosses age groups and social classes. The discussion is framed as one either about 'women and girls' or 'men and boys' – as if a child on free school meals and a fortysomething executive are somehow all swept up in the same existential crisis.
Men's rights advocates' willingness to play feminists at their own game not only fuels the cult of victimhood, it does nothing to challenge the vast feminist quangocracy that identity politics has created. That there is a minister for women and a veritable industry of charities and organisations charged with tackling 'women's issues' is an affront to universalism, that, inevitably, knocks problems affecting men down the policy pecking order. But the answer to this is not a men's minister, an International Men's Day or more funding for men-specific charities. We need to throw out this divisive genderism altogether, and work out how we can best serve everyone's aspirations and interests.
In the set-to between Davies and Phillips, one particular moment stood out. Phillips, shaking off another chuckle, said men's issues didn't need their own day to be aired, leading Davies to point out that 'Exactly the same arguments could be raised for International Women's Day'. Here's the nub. Deep down, most people realise that segmenting issues on the basis of biology is ridiculous. But, in the age of identity politics, special pleading has been institutionalised. We don't need feminism, or men's rights – we need real solidarity. The only way to end the Oppression Olympics is to refuse to take part.
To enquire about republishing spiked's content, a right to reply or to request a correction, please contact the managing editor, Viv Regan.