Bore off, Bake Off
As if we're on series six of this mind-numbingly dull show.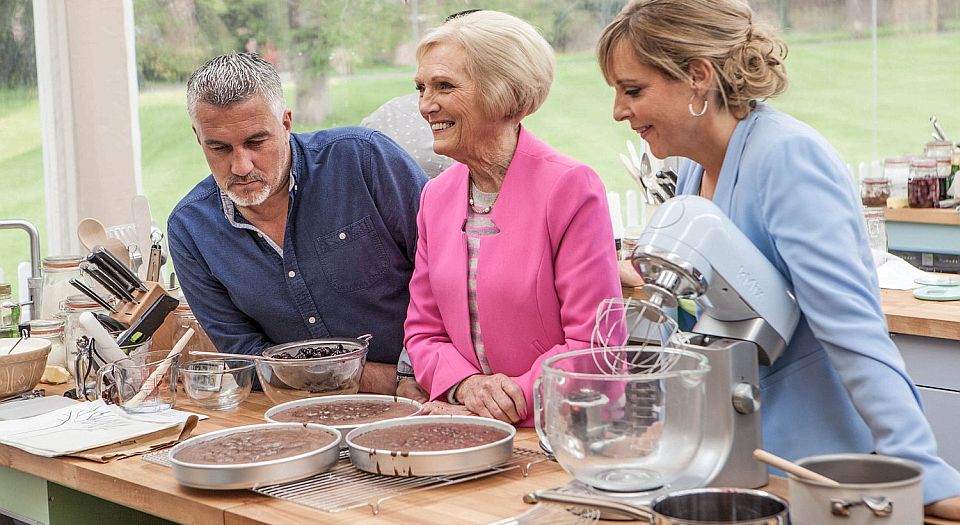 The Great British Bake Off is back, and I want to be excited. But I'm feeling as deflated as a Victoria sponge that didn't rise. I find this one of the dullest television shows ever, and it's got me all worried about my fellow species. I'm asking serious questions, like: 'When did the British public become so hypnotised by baking?'
My theory is that it happened during the recession. No one had any money to do anything exciting, like buy a car or a Burberry handbag. So instead we all purchased flour and cookbooks, and revelled in food porn.
Slowly, Bake Off came into the public consciousness, and we met the dream team that is judging duo Mary the sexy skeleton and Paul the blue-eyed perv. Six series later – six years later! – they're still here, as the show has attained legendary status among us Brits.
It's nice that Bake Off has bound us together as a nation, but I also think its popularity speaks volumes about our economic situation, and watered-down aspirations. So much so that we now get emotionally involved in the creation of an apple crumble.
Last Wednesday night, in the first episode of the new series, 12 new hopefuls tried their luck at specialities including chocolate gateau and Madeira cake. These people have invested hours, days, weeks and perhaps years of their time – and intelligence – into understanding the chemistry of something that could be gobbled in five minutes. It seems like such a waste of human productivity given that we have the M&S cake section.
At points in Wednesday's episode, Paul and Mary enlightened audiences on the exact science of the bakes. I've never seen such trivial entities so heavily intellectualised. If we spent half as much energy learning about science, art or law as we did about cutting up walnuts, who knows what mankind could achieve?
In one scene, a contestant broke down in tears when her chocolate gateau went a bit Pete Tong. Co-host Sue Perkins reassured her 'it's just a cake', to which the contestant replied, 'it's not just a cake'. Had I been there, I would have chucked the cake on the floor (or more likely eaten it).
Baking was never meant to be a channel for aspirations – it is a functional profession, and Bake Off has only served to put it on a ridiculous pedestal. As the economy improves, I hope we'll see more aspirational TV. There are far more important things to achieve in life than the perfect pie.
Charlotte Gill is a writer and blogger. Follow her on Twitter: @C_C_Gill
Picture by: BBC
To enquire about republishing spiked's content, a right to reply or to request a correction, please contact the managing editor, Viv Regan.