Fifty Shades of Grey: The Victorianism of the Fifty Shades boycotters
Those railing against the BDSM romp have a low view of womanhood.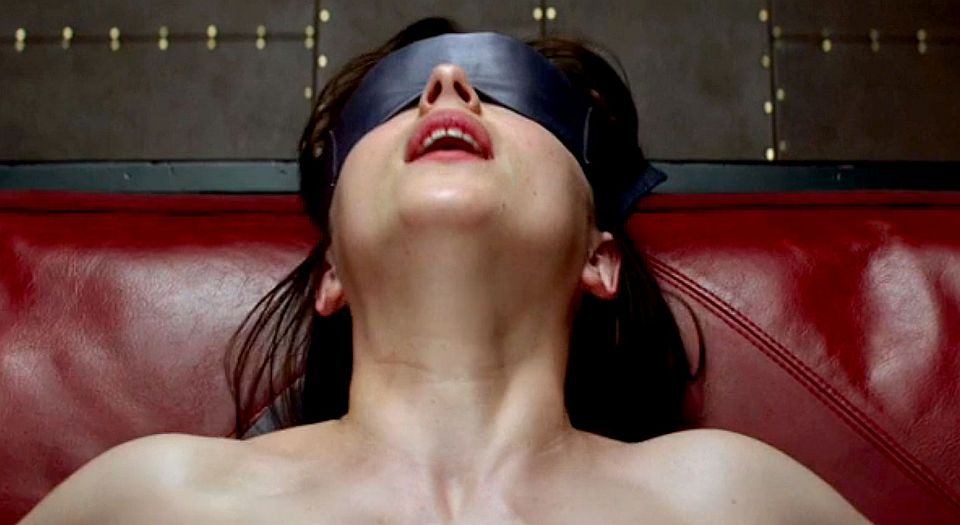 It's not often that mid-west Bible-thumpers, women's studies academics and the Malaysian government all agree on something. I can't be sure this has never happened. Who's got the time to check? But I can say with some confidence that it's the first time this has happened over something as trivial as Fifty Shades of Grey.
That's right, that Mills and Boon-does-BDSM e-reader phenomenon, and now a burgeoning blockbuster, has had all of the above moralising from the same sheet. It 'glorifies abusive relationships', said one. It 'eroticises violence against women', said another. It's 'pornographic' and 'not of natural sexual content', said the third. (Bonus points for telling who's who.)
Malaysia has banned the film, while various religious and domestic-violence groups in the UK and US have launched campaigns calling for a consumer boycott – each with their own puntastic hashtags. There's #FiftyShadesOfAbuse, #FiftyShadesIsAbuse and #50DollarsNot50Shades, which is urging people to donate money to domestic-violence charities in lieu of seeing the film.
For the uninitiated, Fifty Shades tells the story of a naive student, Anastasia (Dakota Johnson), who is sent to interview steamy billionaire Christian Grey (Jamie Dornan) for her student newspaper. Before you can find the end on the gaffer tape, they're launched into a tempestuous, BDSM love affair, with Grey exposing Anastasia to his icy, domineering sexual world.
The book began life as Twilight fan fiction. Notorious for author EL James' tortured prose – 'I feel the colour in my cheeks rising again. I must be the colour of The Communist Manifesto' – it's 120 Days of Sodom for the GMTV crowd. A bit of benign titillation to keep you awake on the morning commute. Now, Sam Taylor-Johnson's cinematic adaptation – pitched, aesthetically, somewhere between American Psycho and The OC – offers a similarly un-shocking experience.
But, the boycotters tell us, look deeper into this piece of enjoyable pop-culture pap and you see something much darker. It's not the dimestore smut that's got their backs up; it's the fact that Anastasia submits herself to Grey's unconventional appetites. She is 'urged to sign a contract becoming a sex slave and agreeing to an abusive and degrading relationship', marvels the incredulous Ohio archbishop, Dennis Schnurr. British feminist academic Karen Boyle argues that 'Christian's controlling behaviour… not only determines the conditions of Ana's "consent" but is in itself a form of abuse'. The message in both of these is plain. Poor, pitiable Anastasia is incapable of agreeing or consenting. In a heathen and/or patriarchal world, women simply can't consent to a bit of slap, gag and tickle. No way. Not ever.
It's frustrating to think that society is still struggling to move on from the sex-and-violence panics of old. From panics over Gone Girl to #GamerGate, culture is still painted as holding corrupting sway over vulnerable young women. If anything, it's been given a new lease of life in recent years, as nouveau Dworkinite feminists have lent this fusty religious moralism an acceptable, right-on sheen.
But what's most troubling is how mainstream these sentiments now feel. Female consent, as Jon Holbrook pointed out on spiked this week, is constantly being defined down. While the law regarding violent, consensual sex acts remains contested, there is an underlying cultural feeling that what happens between consenting adults – in the privacy of their own bedrooms or sex dungeons – is their business. Whatever floats your boat. But with the expansion of rape to include merely unpleasant or foolish sex, we are breaching into a neo-Victorian vision of womanhood, in which women are innocent flowers out to be corrupted by a Big Bad World full of Big Bad Men.
While outré sex practices which rely on domination, submission and humiliation have always been given a pass among nominal liberals, these are now being swept up in a narrative that sees female consent as increasingly fragile.
The issue of sex, porn and kink are often presented as a schism for modern feminism. There's the edgy, let-it-all-hang-out types on one side, spouting the pursuit of kinky pleasure as a means to liberation, and there's fusty porn-hating fems on the other, warning against the corrupting patriarchal influence of the male sexual gaze. But this is a nonsense distinction. Both sides rely on a shallow vision of female liberation that takes places solely in the bedroom: an attempt to have out political battles in the most personal corner of human life.
What both sides in this discussion undermine is choice. The choice, that is, to enjoy being ball-gagged and then 'empowered' from behind, or not. And then to get on with the things in life that are important. We need to revive our fledgling belief in women's ability to make personal choices for themselves – wherever it be a choice of sexual partner or a choice of a Friday-night flick – before turning our attention to the real issues that lie beyond the bedpost.
Tom Slater is assistant editor at spiked. Follow him on Twitter: @Tom_Slater_
Watch the trailer for Fifty Shades of Grey:
To enquire about republishing spiked's content, a right to reply or to request a correction, please contact the managing editor, Viv Regan.