Obesity's worse than we thought? Bullshit
The claim that more than half of Britons will be obese by 2050 flies in the face of the data.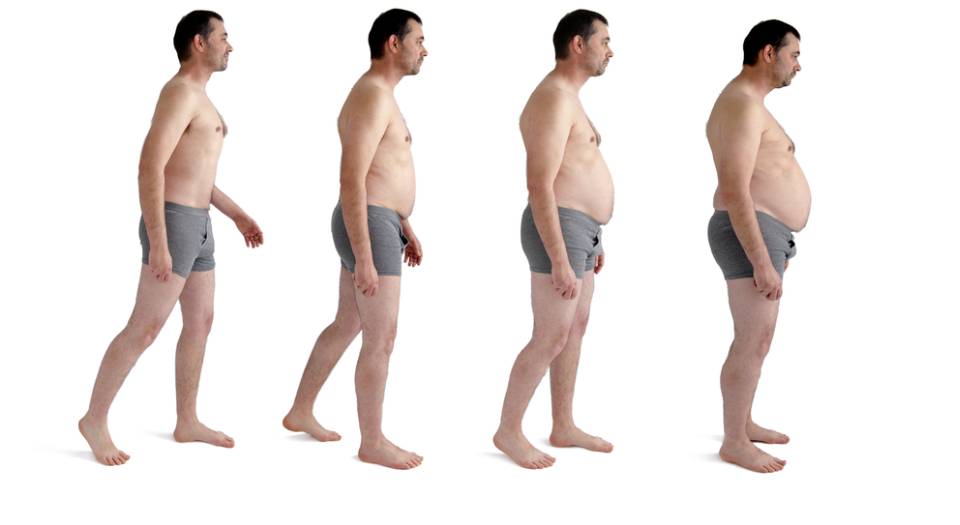 A story doing the rounds across the UK media today is the claim that the scary projections made about obesity in a government report in 2007 were actually an underestimate. If only these journalists had bothered to look at actual statistics rather than dubious models, they would quickly realise that this claim is completely unfounded.
The Foresight report in 2007 claimed: 'By 2050, Foresight modelling indicates that 60 per cent of adult men, 50 per cent of adult women and about 25 per cent of all children under 16 could be obese. Obesity increases the risk of a range of chronic diseases, particularly type-2 diabetes, stroke and coronary heart disease and also cancer and arthritis. The financial impact to society attributable to obesity, at current prices, is estimated to become an additional £45.5 billion per year by 2050 with a seven-fold increase in NHS [National Health Service] costs alone.'
Now, the National Obesity Forum (NOF) has claimed: 'It is entirely reasonable to conclude that the determinations of the 2007 Foresight Report, while shocking at the time, may now underestimate the scale of the problem… Not only is the obesity situation in the UK not improving, but the doomsday scenario set out in that report might underestimate the true scale of the problem.' Unsurprisingly, there are calls for 'concerted action' and for the shock tactics of anti-smoking campaigns to be applied to anti-obesity campaigns.
So how are things really panning out? Let's look at the Health Survey for England (HSE), the government's long-running survey of a variety of health-related factors from smoking and drinking to height and weight. Looking at the data for adults, the latest report, published at the end of last year, states: 'These data have shown that overweight and obesity appear to be continuing at a similar level to the last few years, presently neither increasing nor decreasing.'

Source: Health Survey for England, 2012
Perhaps the problem is with our children getting fatter. Actually, on this the HSE states: 'It has been well documented that childhood obesity in the UK has increased significantly since 1995, when 11 per cent of boys and 12 per cent of girls were obese. The prevalence of obesity increased steadily in most years up to around 2004 and 2005, where it peaked at 18 per cent to 19 per cent among both boys and girls. Levels have been slightly lower than this peak in the last few years, with 17 per cent of boys and 16 per cent of girls obese in 2011. The levels in 2012, at 14 per cent for both boys and girls, were lower than in 2011 though not statistically significantly so.'

Source: Health Survey for England, 2012
So the data would suggest that the number of obese adults and children rose sharply in the Nineties and early Noughties, but from then on has plateaued among adults and fallen among children. This should be a moment when we pause and reassess the results of those Foresight models – which, far from understated, looked ludicrous at the time – and ask whether in fact people have got pretty much as fat as they are going to get, at least in countries that have had a spurt in obesity rates in the past 20 years. That would certainly be in keeping with a review of obesity studies from around the world published in Obesity Reviews in 2011, which stated: 'A literature and internet search resulted in 52 studies from 25 different countries. The findings supported an overall levelling off of the epidemic in children and adolescents from Australia, Europe, Japan and the USA. In adults, stability was found in the USA, while increases were still observed in some European and Asian countries.'
The latest NOF declaration that 'it's worse than we thought' seems more an act of desperation than a cool-headed examination of the evidence. But after the all-consuming panic of the mid-Noughties, obesity has slipped down the list of people's priorities as it has become increasingly obvious that we are not all ballooning and our children are not dying like flies. No wonder the public-health lobby is desperate to crank up the scare tactics.
It is no surprise that health campaigners with a bee in their bonnets should be screeching about obesity. And it is also no surprise that there should be a ready audience – in the media, at least – for the notion that 'it's worse than we thought'. This doom-mongering notion has become a veritable mantra for our times, whether it is about obesity, the environment or the economic outlook. The world, it seems, is going to hell in a handcart, driven by human greed in one form or another, and no amount of data is going to convince anyone otherwise. It is this sentiment, not obesity, that is the most disabling feature of our times.
Nonetheless, it is still shocking – but not surprising – that the NOF's claims should be reported without question. Not one of the reports in the Guardian, the Express, the Telegraph, the Daily Mail, or BBC News questions the NOF stats or looks at recent trends in the easily accessible government reports, never mind asking whether obesity is the death sentence it is frequently painted as. Surely it is the job of journalists to ask 'Is it true?'. Instead, this serious topic has been subject to the usual 'churnalism'.
The result will be ever more nagging about our lifestyles and restrictions on our freedom to choose how we want to live. A serious debate about obesity? Fat chance.
Rob Lyons is associate editor at spiked and author of Panic on a Plate: How Society Developed an Eating Disorder. Visit his website here.
To enquire about republishing spiked's content, a right to reply or to request a correction, please contact the managing editor, Viv Regan.