Want us to vote? Give us something to vote for
Politicians should try to inspire youth, not flatter us.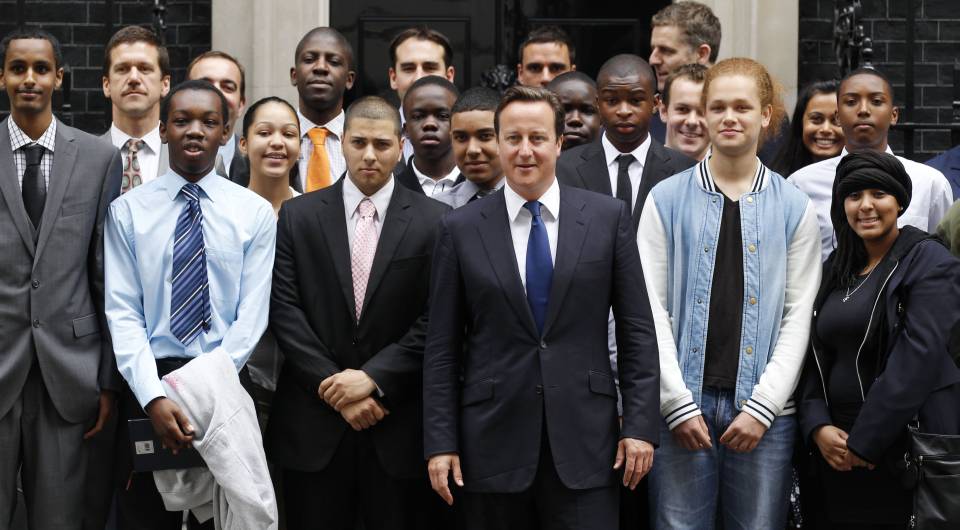 For all the talk among left-leaning commentators of the 'lost', 'voiceless' and 'forgotten' generation, not a week seems to go by without yet more handwringing over young Britons. Last week it was the ever-shrinking proportion of young people who vote that was the hot-button issue.
The Guardian published the results of a poll, conducted with ICM, claiming that anger was the primary reason for political disengagement among the UK's eligible voters. Conflating this with data from Ipsos Mori showing that as few as 44 per cent of 18- to 24-year-olds voted in the last General Election, the Guardian sent out the silly-haired John Harris to badger some young people in Manchester for a video about why they are, to use the appropriate parlance, bare vexed with politics. Each of Harris' scraggly-haired interviewees came out with the usual line about how Westminster doesn't engage with or listen to them enough.
Of course, you don't have to be an expert pollster or formidable interlocutor like our John to suss out that politics has no meaning to most young people today. But what's striking is how, contrary to the idea politics ignores the young, efforts to get down with the kids, 'listen to them' and 'engage with them' have been something of an obsession in Westminster in recent years.
Since becoming leader of the Labour Party in 2010, Ed Miliband has internalised this yoof-hugging sentiment. At the 2013 Labour Party conference, he pledged to lower the voting age to 16 in order to 'give a voice to these young people', and, in 2012, he was even interviewed on online grime music channel SBTV. In the interview he talked about his desire to 'go to where the young people go' and engage with the youth who all too often 'feel under attack' by Westminster, punctuating his platitudes with the odd 'd'ya kno what I mean?'.
While prime minister David Cameron's recent proposals to cut benefits to under-25s has struck some as yet more proof that he's only interested in securing silver-topped voters, he also made his own obligatory efforts to cosy up to the young. Not only did he make the most awkward cameo of all time in the video for boyband One Direction's Red Nose Day charity single 'One Way Or Another (Teenage Kicks)', but he's also thrown his support behind the Bite the Ballot campaign, which aims to stoke up political debate among the youth by rewarding them with 'online badges' they can save up and trade for festival tickets.
Undoubtedly, Labour has been trying the hardest to get the youth onside – clearly seeing them as a group who might help swing it back into power. But this compulsion to engage with the youth – whether it be through policy aimed at them or simply mugging next to Harry Styles – is increasingly an obligation of the whole political class. Far from ignoring the 'voice of the youth', everything from the Youth Parliament initiative to the continual research that is carried out into how best to modernise and digitise the voting system to better suit the lazy, smartphone-wielding oiks, represents a definite, if tokenistic, attempt to draw young people into politics.
But the reason young people don't engage with politics is quite simple – there really isn't that much real political substance about these days to engage with. Indeed, the whole idea of giving the youth a 'voice' betrays the fact that politicians have little to say themselves. Rather than presenting young people with their ideas, a substantial political vision that might truly galvanise and, yes, engage them, they tiptoe around them, formulating initiatives and policies targeted only at issues that directly affect them – like student-tuition fees and youth unemployment.
The broader problem this points to is that politicians today don't think of the public as legitimate thinkers, political beings who might be interested in how society at large is run; instead they see us as hysterical, siloed constituencies in desperate need of recognition of our own particular predicaments. This is evident in the increasingly emotive way in which voter turnout is discussed. It's rather telling that the aforementioned Guardian poll focused not on what the respondents thought about politics, but on how politics made them feel.
In this way, politicians have become little more than overzealous social workers, and politics a therapeutic mechanism through which the grievances of a whingeing public are managed. In both the Tories' attempts to get their greying ranks back on side, and Labour's relentless efforts to get down with the kids, we see how childish politics has become.
Tom Slater is assistant editor at spiked.
Picture: Sang Tan/AP/Press Association Images
To enquire about republishing spiked's content, a right to reply or to request a correction, please contact the managing editor, Viv Regan.