Pisa: top of the class for dumbing down
The OECD's international league table of education teaches us nothing.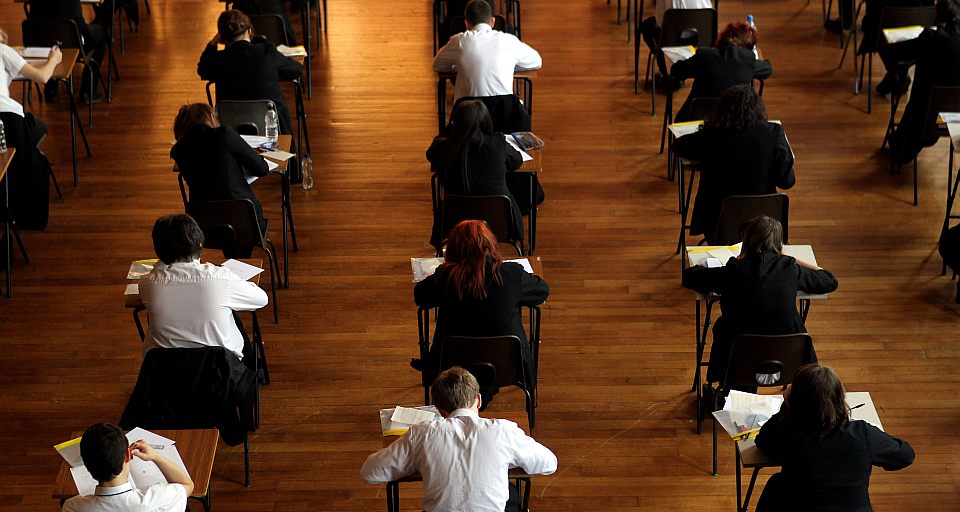 The results of Pisa – the Programme for International Student Assessment – seem to be the last word on the relative state of education in 66 countries. But is Pisa really that illuminating?
A highly publicised international league table of educational performance, Pisa is presented as the best indicator of the performance of different educational systems. In reality, it provides very little insight into the way that schools work or into the quality of teachers' efforts and children's achievement.
What Pisa is very good at is accurately showing how groups of selected children from different countries have performed on the day of the test. It is widely recognised that the countries which dominate the Pisa league table are always the ones that single-mindedly teach their pupils to the test. Indeed, in some societies, maintaining international appearances is taken so seriously that policymakers self-consciously encourage teachers to teach to the test so that the nation can bask in the glory of a wonderful Pisa result. Even in Britain, it has been suggested that more should be done to improve students' scores in the Pisa exam.
There are also some important methodological problems with this two-hour-long test taken by more than 500,000 teenagers worldwide. For a start, it is unclear whether the exam, even when translated, succeeds in overcoming the difficulties of translation and cultural bias. The attempt to reconcile examination results in a way that accounts for pupils' varying social and cultural contexts within a nation is challenging enough. It is even more unlikely that an international exam such as Pisa can adequately capture the profound global variations between nations. Local educators are required to submit an assessment of their pupils' backgrounds to Pisa, but the accuracy of these assessments is questionable.
However, the real problem with the Pisa project is that it encourages policymakers to confuse education with skills training. Indeed, Pisa's main achievement is the entrenchment globally of an instrumentalist approach to schooling. Given Pisa's commitment to quantifying differences in national performance, it is understandable that it is drawn towards what can be measured. And skills, unlike educational achievement, can at least be measured. This is why, for example, Pisa is interested in literacy but not in understanding the meaning of literature.
Pisa's assessment framework is principally interested in skills rather than knowledge. This bias towards skills would not necessarily be a problem if it were not closely linked to an aversion towards the primacy of knowledge-based education. But Pisa is not really about raising the standards of education; it is about raising the standards of training. As Andreas Schleicher, the principal OECD figure behind Pisa, explained that 'in the past, the focus was on delivering education; now it is on learning outcomes… accumulating knowledge matters a lot less'. In this artificially constructed league table of national educational performances, the measuring of learning outcomes trumps the intellectual challenge of 'accumulating knowledge'.
To question the role of Pisa is not to call for complacency about the challenges facing schools in Anglo-American societies. There are some very important problems facing educationalists. And certainly there are many features of the culture of schooling in Asia, Europe and elsewhere that we in the UK could learn from. But we won't learn anything from Pisa – its narrow anti-intellectual focus simply reinforces all that is bad in our system of schooling.
Frank Furedi's new book, Authority: A Sociological History, is published by Cambridge University Press. (Order this book from Amazon (UK).)
Picture by: David Davies/PA Wire/Press Association Images
To enquire about republishing spiked's content, a right to reply or to request a correction, please contact the managing editor, Viv Regan.