'Why I defied a novelist to publish his book in Israel'
An Israeli activist tells spiked why he broke a literary boycott of his country.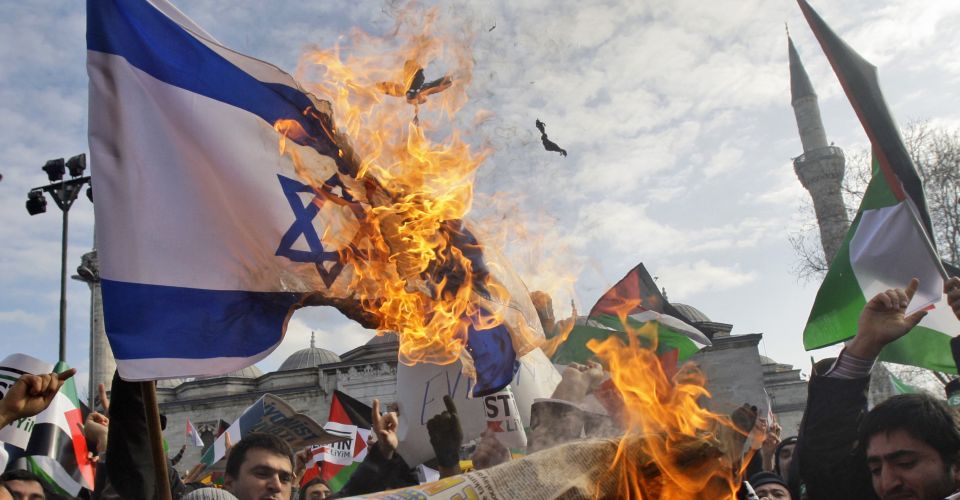 The New York Times' decision to hire Egyptian novelist Alaa Al Aswany as a columnist has prompted some protest. The author of the best-selling novel, The Yacoubian Building, Al Aswany has been celebrated as an authentic liberal force in the Egyptian uprising. At the same time, he is apparently convinced that 'Western Zionist media' are in cahoots with Barack Obama and Israel to bolster the Muslim Brotherhood.
Al Aswany also once refused to allow his novel to be printed in Israel, a wish which Israeli peace activist Gershon Baskin refused to heed. He went ahead and published the Hebrew translation of The Yacoubian Building anyway. Now, he seems unperturbed about the NYT's decision to hire Al Aswany.
'One of the purposes of having people write opinion pieces is to enable the public to access a broad range of opinions', he said, adding that there is no point in a newspaper only printing views that readers are sure to identify with.
Al Aswany's first New York Times column appeared on Sunday. This was exactly three years after Baskin published his father-in-law's Hebrew translation of The Yacoubian Building as a PDF-file and made it available for download free of charge from the website of the Israel Palestine Center for Research and Information, a Jerusalem-based think tank founded by Baskin. More than 2,000 copies were downloaded.
Baskin essentially decided to boycott Al Aswany's boycott. His father-in-law, a Baghdad-born retired high-school principal, had taken on the task of translating The Yacoubian Building after translating the work of Palestinian writer Elias Khoury. It was a fruitful project, carried out with the assistance of Khoury himself. Baskin enlisted Amos Schocken, the publisher of Israeli daily Haaretz, to get The Yacoubian Building out in Israel, but Al Aswany refused to give his permission.
After enlisting several other Israelis 'with good relations in Egypt' in trying to persuade Al Aswany to change his mind, Baskin eventually met the author at the Gothenburg Book Fair in Sweden.
'My father-in-law had written a letter to him, asking for permission to publish the book and promising him that he would get all the royalties. He told me "inshallah" then, but of course later the negative response came', said Baskin.
Baskin was later told that Al Aswany, during an interview with a Tel Aviv University PhD student, had threatened to give any royalties from the book's Hebrew translation to Hamas, should it be published.
It seemed Al Aswany could not be persuaded. 'After a couple of years when this important book was just sitting there, I said let's just make it available for people who want to read it', said Baskin. He consulted copyright experts who suggested there was a 'grey area' when it came to making limited digital copies of a book available as educational material.
Al Aswany called the move 'piracy and theft'. He told the AFP press agency: 'My position has not changed regarding normalisation with Israel. I reject it completely.'
'His agent in London sent us threatening emails which I just ignored', said Baskin.
So why publish the book against Al Aswany's wishes and despite the legal question marks and the author's alleged threat to donate the proceeds to Hamas? Baskin said he strongly believed the novel was important and should be read. 'Israelis have such little understanding of, and encounters with, Arab culture that this was a great opportunity to take a novel which was, I thought, really good and to make it available to the Israeli public', he said.
'[Al Aswany's] own political positions and what he thinks about Israel are completely irrelevant to the book itself. The book stands on its own merit. It essentially predicted the downfall of the Mubarak regime and described in great, graphic and vivid detail the reality of life for the majority of Egyptians during that period', said Baskin.
Baskin said he does not believe Al Aswany would really have donated money to Hamas but thinks he was in a predicament.
'The situation for anyone who is a member of a professional association in Egypt or in much of the Arab world is that if they do something that is perceived as normalisation with Israel, they pay a very severe price. He could have his membership in the writers' association removed, he could be boycotted throughout the Arab world. So he was protecting himself.'
Al Aswany now says he was just following the rules of the Egypt-based writers' unions, which restrict members from dealing with Israeli publishers. 'I gladly agree that my works would be translated to any language, for any author should have readers who speak all languages, and of course Hebrew is no exception', he said in a written statement, submitted to the Washington Free Beacon through his book agent, the Wylie Agency.
Baskin has not spoken to Al Aswany since meeting him in Gothenburg and says he has not read any of the conspiratorial statements cited in the press since his New York Times appointment became public. But he regards Al Aswany as 'an authentic voice coming from the Arab world'. He said: 'Let's face that, let's deal with that, let's confront it, let's object to it, let's debate it.'
Al Aswany declined to comment.
Nathalie Rothschild is a freelance writer and journalist. Follow Nathalie on Twitter: @n_rothschild.
Picture: Murad Sezer/AP/Press Association Images
To enquire about republishing spiked's content, a right to reply or to request a correction, please contact the managing editor, Viv Regan.