'I have a bad dream…'
From the high point of Martin Luther King's March on Washington to lowly modern campaigns to ban 'sexist' ladies' nights in bars and clubs - how far the civil-rights ideal has fallen.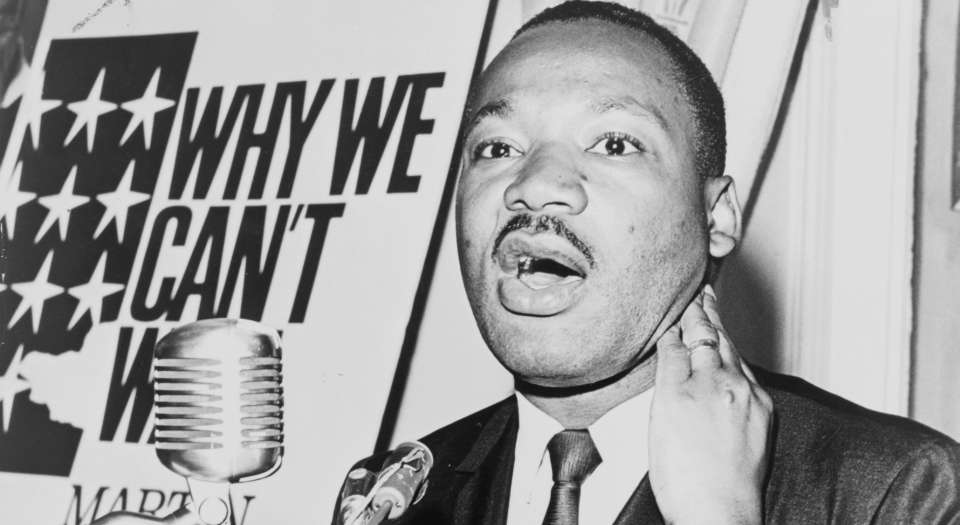 Fifty years ago this August, Martin Luther King led the historic March on Washington where he delivered his 'I have a dream' speech. He called for an end to racism and dreamed that one day people would be judged not 'by the colour of their skin but by the content of their character'. His address to 250,000 civil-rights supporters, from the steps of the Lincoln Memorial, was a defining moment of the American civil rights movement.
1963 was also the year that the US Congress passed the Equal Pay Act, which prohibited wage differentials based on sex. The following year the Civil Rights Act outlawed major forms of discrimination against racial, ethnic, national and religious minorities, and women. The most significant consequence of this landmark legislation was the outlawing of racial segregation in schools, at the workplace and at public accommodations. The era of Jim Crow laws was coming to an end.
Despite the apparent success of the American civil-rights movement in the 1960s, in Rights Gone Wrong Richard Thompson Ford argues that the civil-rights approach to social justice reached its high-point sometime in the early 1970s and has been in decline ever since.
Today's civil-rights movement, argues Ford, is a movement that seems incapable of addressing social injustice. Indeed, its modern-day claims are more likely to corrupt the struggle for equality by being either daft or counterproductive. Ford gives many examples, particularly of sex-discrimination claims, where equality laws have produced results bereft of common sense. In 1985, Dennis Koire asserted his civil rights after being excluded from a ladies' night bar. He was so incensed at being told to come back when he was wearing a skirt that he took his complaint to the Californian Supreme Court, which ruled that his civil rights had been violated. His success marked the beginning of the end for ladies' nights across the nation as courts in Iowa, Pennsylvania, Connecticut and Hawaii found that ladies' nights and similar female promotions or discounts constituted unlawful sex discrimination.
Of greater concern to Ford is the way in which anti-discrimination laws have become counterproductive. He cites the Supreme Court's 2009 decision in Ricci v DeStefano, which arose out of promotion practices within the fire department of New Haven, Connecticut. In 1989 and 2004, black firefighters successfully sued New Haven for racially discriminatory promotion practises. In an attempt to avoid a third court defeat, the department hired a professional consultant to develop a promotional examination that was free of any hidden racial bias. The problem was that when the results came back, no black firefighter was eligible for promotion. Black firefighters claimed a breach of the Civil Rights Act on the basis of 'disparate impact discrimination', what a British lawyer would describe as indirect discrimination: namely, that a practice had an unjustified adverse impact on them.
After a long and acrimonious public debate, New Haven's Civil Service Board rejected the exam results in order to avoid violating anyone's civil rights. Except that Frank Ricci, a white firefighter whose exam score qualified him for promotion, led a group action against New Haven's mayor, John DeStefano. The Supreme Court found that the white firefighters had been discriminated against because, as Justice Kennedy said, 'whatever the City's ultimate aim… the City made its employment decision because of race'. The court had a point: Frank Ricci was a dyslexic firefighter who took extraordinary measures to overcome his disability and scored well on the promotion exam.
The New Haven case assumes a greater significance when compared to Brown v Board of Education 1954, when the Supreme Court decided that racial segregation in public schools violated the equal-protection clause of the Fourteenth Amendment of the American Constitution. As Ford explains, if Martin Luther King's 'I have a dream' speech is the civil-rights movement's Sermon on the Mount, the Court's opinion in Brown is its Golden Rule.
Yet today's civil-rights activists are incapable of delivering either a Sermon on the Mount or of advancing any Golden Rules. They see racism where none exists (nostalgia), they bang big legal drums that drown out reasoned debate (narcissism), and they fixate on an imagined common enemy (false solidarity). This is, as Ford argues, civil-rights activism as therapy: actions, often driven by lawyers, motivated to make the protagonists feel good rather than to address an injustice. 'Like a Che Guevara T-shirt or a Palestinian kaffiyeh scarf', Ford writes, 'social activism has become a fashion statement for impressionable young people searching for a personal style'. Social protest, Ford notes, has become as fashionable as ripped jeans.
Rights Gone Wrong addresses the American civil-rights movement, but the themes Ford outlines have their parallels in modern Britain. Where the Americans have banned ladies' nights, the British, following European law, have outlawed cheaper car insurance for women. And the legal skirmishes that tied employers and employees up in knots in the New Haven fire department have their parallels in many a workplace over here. Neither can it be said that when it comes to 'political protest', Americans are more litigious than the British. Scarcely a week passes without some group or individual standing outside the High Court waving the Equality Act to stop some cut, closure or perceived personal injustice. America's rights culture speaks of civil rights whereas Britain's prefers the human sort, but this is primarily a difference of language rather than substance.
However, despite Ford's many insights into the failings of the civil-rights movement, and his compelling descriptions of their faults, his book lapses into the moralism of the movement he criticises. According to Ford, rights won't go wrong if they are administered by 'sensible people' who adopt a 'pragmatic approach'. On countless occasions, Ford calls for rights to be applied with 'common sense'. What he doesn't grapple with is the difference between discrimination as a social force and discrimination as a relic of the past. Yet this is the key to understanding the problem with today's rights-based culture.
In the 1960s, when the civil-rights movement was approaching its zenith, discrimination was a social force created and maintained, in particular, by discriminatory laws such as those that were struck down by the Supreme Court in Brown. In Britain, discriminatory laws played a lesser role but a pervasive state-backed culture of discrimination sufficed. Estate agents didn't need Jim Crow laws in the 1960s to advertise properties with the words 'No blacks, no Irish , no dogs'.
But today, discrimination has no social force. Those who do not believe in equal rights are of no social significance, unless they become convenient targets for human-rights activists, many of whom seem not to have noticed the absence of racist adverts in the estate agent's window. The workplace, the school and the bar don't need laws and lawyers to outlaw discrimination. Left to their own devices employers, employees, teachers, publicans and punters would have no difficulty being sensible or pragmatic. Rights go wrong when there are no wrongs that rights can right.
Jon Holbrook is a barrister in London.
To enquire about republishing spiked's content, a right to reply or to request a correction, please contact the managing editor, Viv Regan.