Why Ukraine isn't giving up
Western demands for Kyiv to sue for peace ignore just how much Ukraine has left to lose.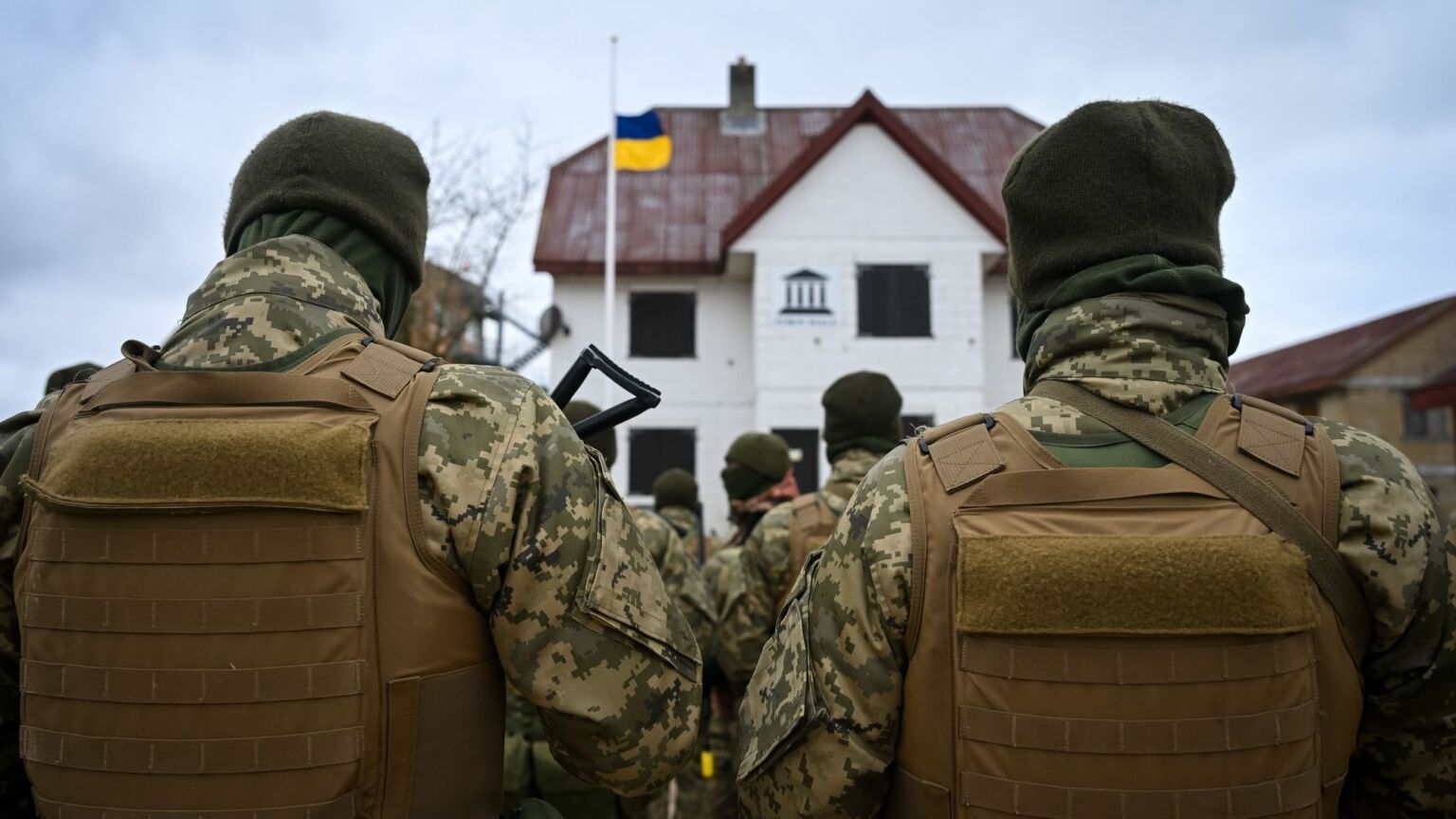 One of the chief sources of this pessimism is an essay by Ukraine's top general, Valery Zaluzhny. It was summarised in The Economist earlier this month. Zaluzhny says the war has reached a stalemate. Without new technologies and tactics, he writes, there will be 'no deep and beautiful breakthrough'. Zelensky's office has subsequently been forced to deny these claims.
It is certainly true that Ukraine's counteroffensive has not achieved its aims. The initial plans for the counteroffensive consisted of a large, simultaneous manoeuvre of armoured vehicles. This was supposed to reflect the unique capability of 'Western trained' forces, working according to the style favoured by NATO armies. But this plan quickly faltered against a combination of well-prepared Russian defences and Russia's superior airpower. To compound Ukraine's problems, its forces say that NATO has trained them for the wrong fight, offering scant support in dealing with the mines and drones that are a common feature of its battles with Russia.
As a result, Ukraine quickly adapted its plans, returning to a style of fighting better suited to the conditions. It attempted to degrade Russia's air defences, command infrastructure and artillery. Although Ukraine has enjoyed some notable successes recently in and around Crimea, it has not made significant territorial gains. Meanwhile, the cost of the counteroffensive has been steep.
Ukraine's approach has differed from what the West wanted. In one revealing moment late this summer, American war planners chastised Ukraine for not concentrating more resources on the main front in southern Ukraine. It seems Ukraine had sensed that the tranche of Western equipment it had just been sent could be its last, and was not prepared to risk destroying its capabilities and losing many more soldiers in one fell swoop.
So now from the West comes the call for peace. The reversal of the mood has been stark. All major newspapers now carry sober articles about the stalemate in Ukraine, prompting many to wonder whether it's time to end the fighting. Earlier this month, Italian prime minister Giorgia Meloni admitted to Russian pranksters posing as African officials that 'there is a lot of fatigue' with the war among Western leaders. They still outwardly signal that they will do 'whatever it takes' to support Ukraine's war effort, she said, but they are increasingly reluctant to finance it amid a cost-of-living and energy crisis.
These sentiments are echoed among the Western commentariat. Some of those who were once Ukraine's staunchest defenders are now leading the calls for it to sue for peace. Meanwhile, those who had urged Ukraine to capitulate from the beginning insist that they have been vindicated, and that Ukraine never had any chance of retaking its territory. Some say this shows the disastrous results of what they describe as America's 'proxy war' against Russia, with Ukraine paying the steepest cost.
Left out of all these accounts is the debate in Ukraine. There is a robust discussion going on in Ukraine about the future of the war. Zelensky and Zaluzhny's public disagreement is just one example of this. There is also the political maverick, Alexsiy Arestovych, a former adviser to Zelensky and prominent analyst of the war. He has publicly called for peace talks with Russia, on the basis that Ukraine cannot retake the territory it seeks. He has also announced he will challenge Zelensky in the next presidential elections. The public still backs Ukraine's most ambitious war aims, but, beneath the surface, many are now questioning how the war will end.
Though far from perfect, Ukraine is still a democracy with a vibrant public sphere. People are notably unafraid of taking to the streets when they're unhappy. The fact that many want Ukraine to hold an election, despite Zelensky's insistence it would be wrong to do so during wartime, reflects the desire of Ukrainians to continue to have a say on the direction of the war. Should Ukrainians decide the costs of continuing the war outweigh the benefits, a movement towards stopping it will undoubtedly gain momentum.
The other side of the equation, of course, is Russia. There are no indications that Russia is actually interested in peace – unless by peace you mean Ukraine becoming a vassal state of Russia. This is precisely why Ukraine has continued to fight – not because it is doing the bidding of the US, but because not doing so would mean abandoning its sovereignty.
This is the grim reality that has confounded the self-described 'realist' foreign-policy thinkers who hold the West responsible for prolonging the war: both Ukraine and Russia want to fight on. Russia believes it can outlast Ukraine and eventually subjugate the country. Ukraine sees no other way to defend its sovereignty. It is not a 'proxy' for America, it is defending its people and independence from Russian aggression. The war will only end when this dynamic changes.
Fundamentally, it is Ukraine that will decide when to sue for peace. It finds itself in an unenviable position, outmatched by Russia and undermined by unreliable partners in the West. Still, Ukraine has already succeeded in retaking significant amounts of territory seized by Russia. How much further Ukraine thinks it can go is a question for the Ukrainian people. And those of us who still support the principle of national sovereignty should offer them all the help we can.
Jacob Reynolds is a writer based in London and Brussels.
To enquire about republishing spiked's content, a right to reply or to request a correction, please contact the managing editor, Viv Regan.