Why a party for Muslims is a terrible idea
More religious identity politics is the last thing Britain needs.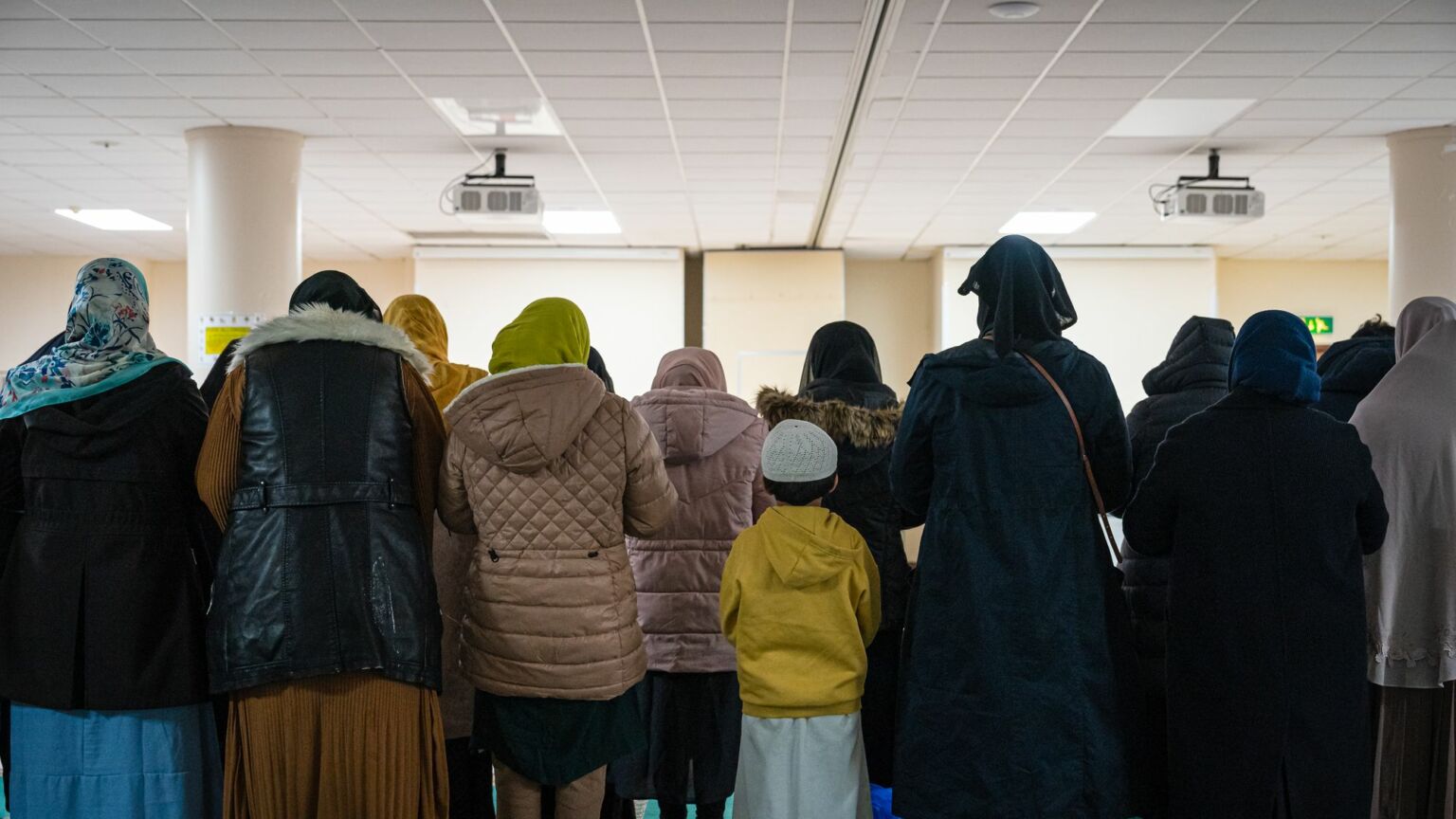 More than 60 Labour MPs have now called for a ceasefire, including 15 frontbenchers. London mayor Sadiq Khan and Greater Manchester mayor Andy Burnham have also joined in, as have around 330 local councillors. More than 30 councillors have actually resigned from Labour over Starmer's stance. This includes nine resignations in Oxford, meaning that Labour has lost control of the council – relinquishing the majority it has held there since 2010.
A significant portion of the opposition to Starmer has come from politicians who represent constituencies with large Muslim populations. As a result, there has been talk in some circles about starting a new political party tailored to appeal specifically to British Muslims, which could peel voters away from Labour.
A recent application submitted by the 'Party of Islam' was rejected this week by the Electoral Commission, on the grounds that its 'proposed constitution did not satisfactorily set out the structure and organisation of the party'. Meanwhile, former Apprentice contestant and media commentator Bushra Shaikh claimed this week that she is involved in plans to establish a party called the 'Muslim Party UK'.
It's no wonder that many Muslims feel like Labour is no longer serving their interests. Personally, I have been left disappointed by Starmer's response to the Middle East crisis, especially his LBC interview last month in which he supported Israel's decision to withhold water and electricity from Gaza (while I deplore the Hamas terror attacks on 7 October, it feels wrong to punish the whole population for this).
The problems for Muslim Labour supporters go beyond the conflict in the Middle East. At home, Labour's embrace of radical cultural liberalism is entirely incompatible with the more traditional beliefs of large swathes of British Muslims. Gender ideology, for example, poses a fundamental threat to conventional understandings of manhood and womanhood. Yet many Labour MPs support not only gender self-identification for adults but also embedding trans ideology in schools and other policies that would encourage children to transition. Labour is now a party that is obsessed with identity politics and championing woke causes, while neglecting the bread-and-butter issues that affect normal British families, Muslims included.
But, whatever misgivings people might have about Labour, creating a 'Muslim party' would be a terrible idea – especially for British Muslims. The solution to feeling abandoned by mainstream politics is not establishing a tribal outfit rooted in religious identity politics. Such a development would be a gift to those who portray British Muslims as an insular and separationist religious bloc that is fundamentally different to the rest of Britain. As I have long argued on spiked, this caricature has little basis in fact. British Muslims are, for the most part, well-integrated, trusting of the UK's institutions and optimistic about the future.
An Islam-oriented party is unlikely to represent these mainstream Muslims. Like so many outfits that purport to speak for Muslims, it would almost certainly act as a platform for divisive and out-of-touch media personalities to amplify their own grievance politics.
Those calling for a Muslim party ignore the fact that Muslims in Britain are not a monolithic bloc. Rather, they are a diverse set of communities and individuals with different interests and experiences.
Which interests and worldviews would win out in a party for Muslims? There is the risk that such a party would descend into sectarian in-fighting and could even end up under the control of Islamists who question the 'authenticity' of British Muslims who reject extremism. This would be a major step backwards in terms of integration and cohesion.
While many may be disappointed by the political establishment's positioning on the Middle East, or by Labour's woke fanaticism, a Muslim party will not serve the real interests of ordinary Muslims. It will only further sow the seeds of division, at a time when mutual respect and understanding are needed more than ever.
Rakib Ehsan is the author of Beyond Grievance: What the Left Gets Wrong about Ethnic Minorities, which is available to order on Amazon.
To enquire about republishing spiked's content, a right to reply or to request a correction, please contact the managing editor, Viv Regan.