Why are schools transitioning kids behind their parents' backs?
Gender ideology is a menace to parental rights and children's welfare.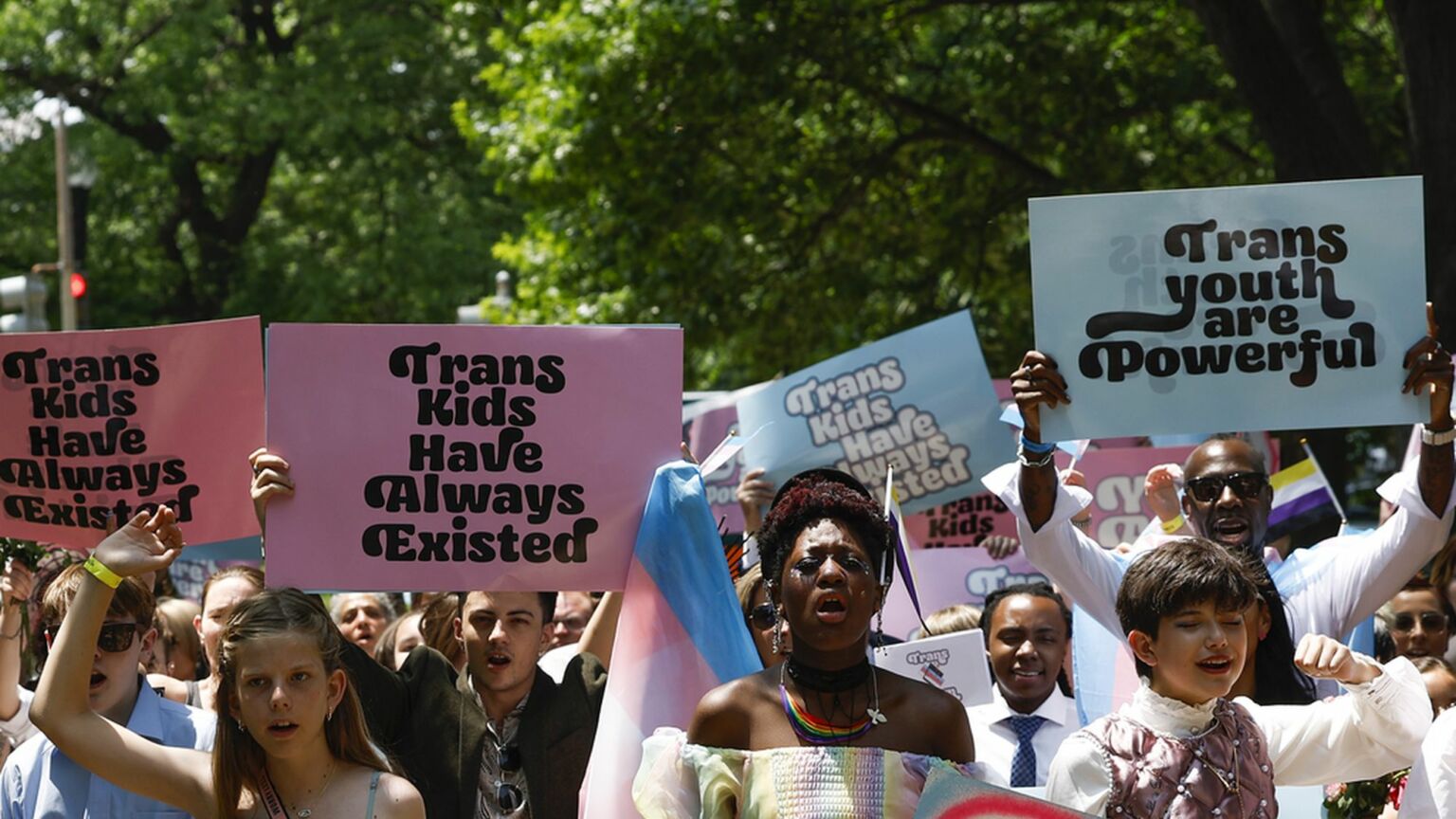 Britain's schools, aided and abetted by doctors and social workers, have fallen under the influence of gender ideology. This is putting youngsters at risk from the very adults charged with their care.
For Callum and Susan (not their real names), this ideological bias hit home after their autistic 16-year-old daughter told them that she was really a boy.
In response to this news, the parents organised a meeting with their daughter's school. 'Initially when we met the head teacher, we agreed a plan that there would be no social transitioning at school', Callum told this weekend's The Sunday Times. '[The head teacher] said it is right that we do not change her name or her pronouns for her time at school', he said.
But despite that meeting, the situation soon escalated. Shortly before the girl's 16th birthday, the school referred her parents to social services, and a social worker turned up at the family home. In stark contrast to the cautious approach taken by Callum and Susan, the social worker affirmed the daughter's new gender identity. The social worker told them that their daughter was in fact a boy and that she should be referred to by a male name and pronouns.
In response to the school's decision to call in social services, Callum and Susan hired lawyers to help them access the school's records. Shockingly, these records revealed that a doctor had prescribed testosterone to their daughter behind their backs. They also learned that she'd been given advice on gender identity by a local youth project which works closely with the local council and has provided classes for children in schools across the region.
The girl's parents have since raised the secretive treatment of their daughter as a safeguarding concern. Her father told The Times: 'We feel that our daughter's mental and physical health is being put at risk and we have been shut out from any discussion, even though we have parental responsibility for her.'
Part of adolescence is learning to keep things from your parents. It's when one becomes independent and develops an identity away from the family home. For those of my generation, this largely meant finding a musical tribe, sneaking into nightclubs and snogging unsuitable people. But for today's teens, it seems this rebellion has turned aggressively inward. Rather than dressing as goths or emos, kids struggling with teenage angst are hiding behind a pre-packaged range of gender and sexual identities, each with a bespoke flag and pronouns.
Worse still, teachers, doctors and social workers are going along with it. They are taking their lead from trans lobby groups and from the children they have bedazzled, and are simply affirming these youngsters' gender identities. Indeed, the council told Callum and Susan that its policy was 'to follow the child' and to accept the girl's obvious delusion that she 'was a boy'. In a bizarre reversal of roles, teachers are allowing themselves to be led by students, social workers are being led by vulnerable clients and doctors are being led by their young patients. And all the while, children are presumed to be able to consent to potentially life-altering medical treatments.
Callum and Susan clearly do not believe that at age 16, their autistic daughter is able to self-diagnose gender dysphoria or, as they put it, 'commit herself to potentially compromised fertility and sexual function'.
They rightly feel that the professionals whose job it is to safeguard children may not have acted in her interests. Instead of looking out for her, Callum tells The Times, they have been 'enabling, encouraging and facilitating life-changing medicalisation with irreversible consequences'.
The willingness of the authorities to go along with the girl's belief that she is a boy shouldn't be a surprise. Thanks to training from charities, including trans-rights advocates Stonewall, mad ideas about gender identity have marched through the corridors of every British institution. As a result, Callum notes, 'It is not just us, it is hundreds of families across the country this is happening to'.
So far, little is being done to tackle what is surely a growing problem. The Department for Education (DfE) has long promised to issue schools with guidance about how to respond to students who believe they are trans. But so far, nothing has been published. Education secretary Gillian Keegan has made the right-sounding noises, recently writing in the Telegraph: 'We must inject some common sense back into the classroom and society more generally. The classroom is a place where fact should be taught as fact and opinion as opinion.' But despite the urgency of the situation and the pleading of parents, no action has followed her words.
One wonders if the DfE realises how dangerous the situation is. The result of medical transition is potential sterilisation. It is a serious step, not a decision to be blithely delegated to teens by well-meaning, if hard-of-thinking, social workers, teachers or counsellors.
Parents and tiny, unfunded support groups have been left trying to shield their children from the influence of giant trans lobby groups. They should not have to. The government must remind schools, medical professionals and local councils that they are supposed to protect the children in their care. Parents, like Callum and Susan, need the government to step up now.
Jo Bartosch is a journalist campaigning for the rights of women and girls.
To enquire about republishing spiked's content, a right to reply or to request a correction, please contact the managing editor, Viv Regan.