Why wind power won't cut our energy bills
Ignore the misinformation from the green lobby – Net Zero is a financial catastrophe.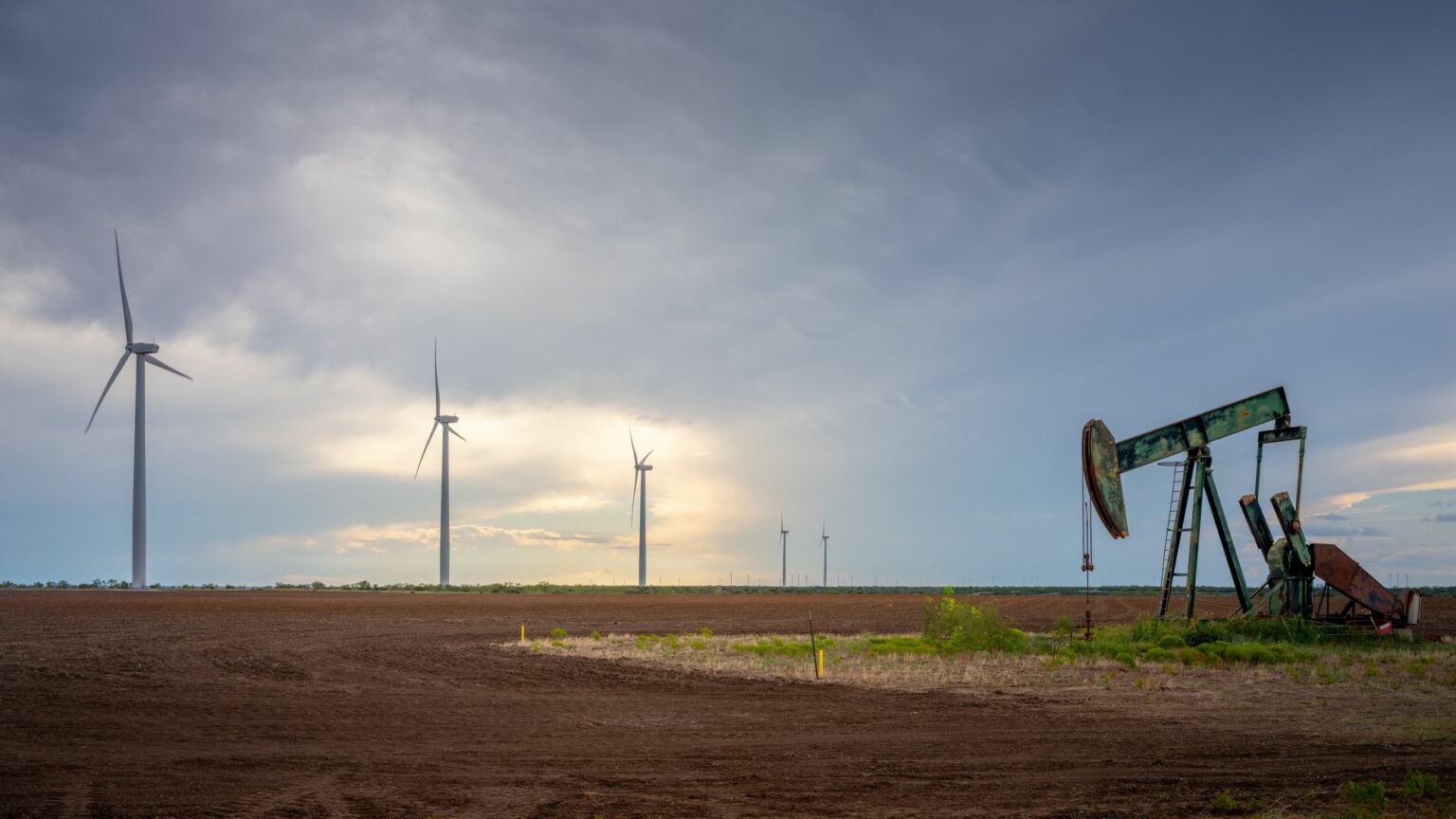 It has long been claimed by our green elites that renewables provide a much cheaper alternative to other sources of energy, from gas to nuclear. Just last year, UK Labour leader Keir Starmer claimed that wind power is nine times cheaper than that derived from gas-fired power stations.
But two bits of recent news regarding wind power have called such claims into question. First, in September, the British government failed to auction off any of its contracts for generating offshore wind power. Firms argued that the government's set price set for electricity generated was too low to make these offshore wind projects economically viable. Industry sources subsequently described this as a 'catastrophic outcome' for the sector.
Then, last week, Britain's largest generator of power, German electricity giant RWE, asked the government to pay up to 70 per cent more for the electric current it gets from offshore wind farms. RWE UK chief Tom Glover said that developers should be paid £65-75 per megawatt hour (MwH), rather than the £44 per MwH set by the government.
So, despite the green hype, it seems that renewables might not be the economic godsend their champions claim. This should surprise no one however, for several reasons.
Firstly, the cheapness of renewables was always going to be a transient phenomenon, owing to the specific economic conditions of the 2010s. According to the International Renewable Energy Agency, the 'levelised cost of electricity (LCOE)' of newly commissioned, utility-scale wind power fell by 60 per cent between 2010 and 2021. But as the Financial Times notes, the falling costs were a product not just of maturing technologies. They were also a product of the period of quantitative easing and ultra-low interest rates that prevailed after the financial crisis of 2008.
But that era is over. Today, by contrast, geopolitical turmoil has brought 'strain on supply chains and increasing financing and turbine costs'. And interest rates are likely to remain relatively high. As the FT points out, rising interest rates affect wind farms in particular because they demand big investments up front.
Secondly, the attempt to compare the costs of different sources of energy by attributing to each a 'levelised cost of electricity' has always been misleading. Like other economies, Britain's is founded upon an energy system. This means that the different energy sources are intricately interdependent. Take wind power. Like other renewables, it is intermittent, relying as it does on the weather. So if the wind isn't blowing, gas-fired power stations are required to provide a back-up energy source. And since these stations are themselves only used intermittently, their use tends to be expensive. The use of an intermittent energy source like wind power therefore affects the costs of other parts of the energy system. This shows how futile it is to try to isolate a particular energy source and assign its output an intrinsic cost.
Thirdly, the rise in the price of wind power reflects the rise in price of the decidedly un-green raw materials that go to make up any wind turbine. Just this summer, for example, Swedish electricity firm Vattenfall stopped work on Norfolk Boreas, its giant offshore wind farm off the Norfolk coast, because of a 40 per cent increase in its costs. Much of that rise stemmed from higher prices for materials – and for energy. But that's not surprising. In any wind turbine, there is a large amount of steel (66 to 79 per cent of total mass); fibreglass, resin or plastic (11 to 16 per cent); iron or cast iron (five to 17 per cent); and copper and aluminium (about one per cent). For decades to come, these materials will go on being extracted, formed and manufactured with the help of fossil fuels.
Finally, we should call into question the assumption that technological development will inevitably lower the costs of renewables. It might well do that, but it's not guaranteed to do so. There is certainly no law of physics or of political economy to the effect that the price of renewable energy will always and continually decline.
Just recently, Siemens Energy's wind power unit, Siemens Gamesa, has run into problems with the blades and gears on its newer onshore wind turbines. It has now gone cap-in-hand to the German state, seeking financial guarantees so that it can keep going. Similarly with solar panels: while improvements in the efficiency of silicon-based photovoltaic cells have taken decades, even Perovskite, a promising 21st-century material, has only increased its efficiency in the lab from 14.1 per cent in 2013 to 26.1 per cent in 2023. Uninterrupted and continual technology development in renewables, along with similar reductions in their cost, just doesn't happen.
All this ought to be a wake-up call to those unthinkingly claiming renewables make perfect economic sense. Wind and sunlight, sources of energy rooted in our solar system, are obviously free. But as we are now seeing, harnessing these sources costs an increasing amount of money, just like anything else.
James Woudhuysen is visiting professor of forecasting and innovation at London South Bank University.
To enquire about republishing spiked's content, a right to reply or to request a correction, please contact the managing editor, Viv Regan.