The Covid inquiry is a liberal-elite whitewash
This week's hearings have exposed the shallowness and mendacity of the UK establishment.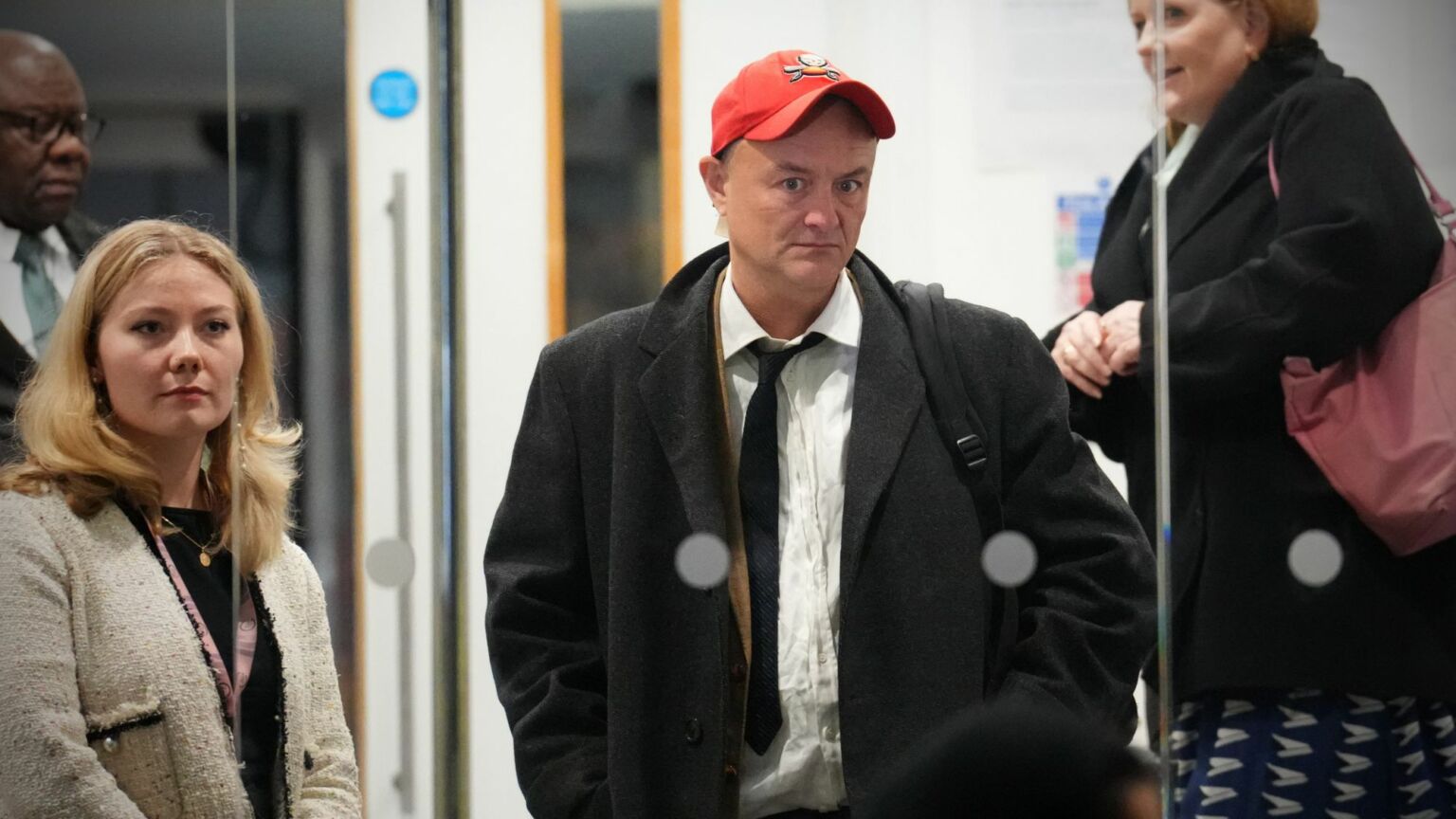 Any hope that the UK's Covid inquiry might actually help us prepare for a future pandemic was surely extinguished this week. The testimony of Dominic Cummings, Lee Cain and Helen MacNamara, and the media circus surrounding it, has all but confirmed the inquiry's true purpose: to act as a soapbox for liberal-elite obsessions, to repair the reputations of scientific experts and state functionaries, and to lay all blame for Covid at the feet of 'populist' politicians and of lockdown-sceptical outsiders.
Just look at what the inquiry chose to focus on yesterday. 'The big takeaway for a lot of people', said one expert guest on Times Radio, following the six hours of testimony that day, 'will be how foul-mouthed the Boris Johnson Downing Street was'. Indeed, front page after front page led with Cummings' description of his fellow colleagues as 'morons', 'cunts' and 'useless fuckpigs'.
During the pandemic, we came to expect lobby journalists to miss the big picture. To obsess over Westminster tittle-tattle, rather than the deaths and disaster caused by Covid and endless lockdown. But the foul language used by the former PM's chief adviser, Dominic Cummings, as revealed in his private WhatsApp messages, was also a key focus of the actual inquiry. It came up in the first few questions from the inquiry's chief counsel. Hugo Keith KC put it to Cummings that his 'revolting' c-word speckled diatribes were hampering the performance of an otherwise faultless civil service. That he had created a 'toxic' and 'misogynistic' atmosphere in Downing Street. And somehow, for reasons unexplained and unintelligible, this will have affected the outcome of a global pandemic.
Intemperate language was also a theme of Lee Cain's interrogation. It was put to Cain, Johnson's then director of communications, that the PM had made dismissive remarks about the elderly victims of the virus, back in 2020. These remarks have similarly dominated newspaper front pages.
According to the diary of Sir Patrick Vallance, the UK's then chief scientific adviser, Johnson had come to see Covid as just 'nature's way of dealing with old people'. Apparently, these words are proof, if it were needed, that Johnson was a reckless and callous PM. It's supposed to show us that the man who Got Brexit Done, and who occasionally doubted lockdown, had little regard for human life. But what's been left out of most of the media coverage is what Vallance wrote next. 'I'm not entirely sure I disagree', the chief scientist added.
Of course, dwelling on Vallance's remarks for too long might impugn the reputation of an apparently unimpeachable expert. It could muddy the picture the media have sought to portray of civil servants and officials behaving with 'contrition and sobriety', in contrast with boorish Boris and his ill-mannered advisers.
It is no exaggeration to say the inquiry has made it clear whose reputations it wants to protect, and whose it wants to trash. Last month, it interrogated several scientists. Those who toed the line on lockdown all received a hero's welcome. As Christopher Snowdon has noted, the inquiry has even started to revise history to spare the blushes of SAGE, the expert committee advising the government. When SAGE member John Edmunds gave his testimony, he was actually praised by the inquiry's barrister for 'raising the alarm' early about the virus to indifferent politicians. The evidence? He had sent an email on 12 March saying, 'We will have to do a lot more to manage this epidemic'. Yet on the very same day, Edmunds appeared on TV warning against taking emergency measures. This discrepancy, between this presentation of Edmunds as a brave Cassandra in private and what he actually said publicly at the time, was never explored.
Meanwhile, Carl Heneghan, a professor of evidence-based medicine and leading lockdown sceptic, was treated with contempt. His only involvement in the Covid response was a single Zoom meeting with Johnson in September 2020, in which he called for 'focussed protection' of the elderly and an end to lockdowns. Yet, at the inquiry, he was subjected to hostile and adversarial questions, as if he were personally culpable for Britain's Covid death toll. His academic credentials were called into question. And he was asked to account for the Great Barrington Declaration, an anti-lockdown open letter that he did not even sign. He was also shown text messages from senior officials calling him a 'fuckwit'. This was nothing short of a character assassination of an expert who dissented from the SAGE line.
If the politics of the inquiry were not already obvious, then they became impossible to ignore today. Helen MacNamara, the second-most-senior civil servant working in Downing Street at the time, was asked repeatedly about Brexit. She told us the government's 'monomaniacal obsession' with leaving the EU put the UK on the back foot when Covid struck in early 2020. 'Everything else could wait' until Brexit had been finalised, she said (although she did concede that the planning that had been done for a No Deal Brexit was 'immensely valuable' when it came to sourcing medical supplies). In fact, this wasn't the first time the inquiry has tried to lay Covid at the feet of Brexit. Within hours of its first ever session back in June, Hugo Keith KC insisted that 'all the evidence so far' points to leaving the EU as having worsened our response – even before the inquiry had actually heard any evidence. Of course, one has to wonder how Brexit hampered Italy, Spain and even Germany, which all suffered from more excess deaths during the pandemic than the UK.
As things stand, the inquiry is not set to end until 2026. But we probably can write its conclusions in advance. It will tell us that the wise warnings of brave scientists and civil servants were ignored by vote-hungry politicians, and that next time all we need to do is have a longer and harsher lockdown. Thousands of hours worth of testimony will be pored over, and hundreds of millions of pounds spent, just to reaffirm the fact-lite talking points of our degraded political establishment. This is already shaping up to be a liberal-elite whitewash.
Fraser Myers is deputy editor at spiked and host of the spiked podcast. Follow him on Twitter: @FraserMyers.
To enquire about republishing spiked's content, a right to reply or to request a correction, please contact the managing editor, Viv Regan.