Can we all calm down about the Chinese spying allegations?
Hawkish Tory MPs have seized on the parliamentary 'spy' scandal to advance their own agenda.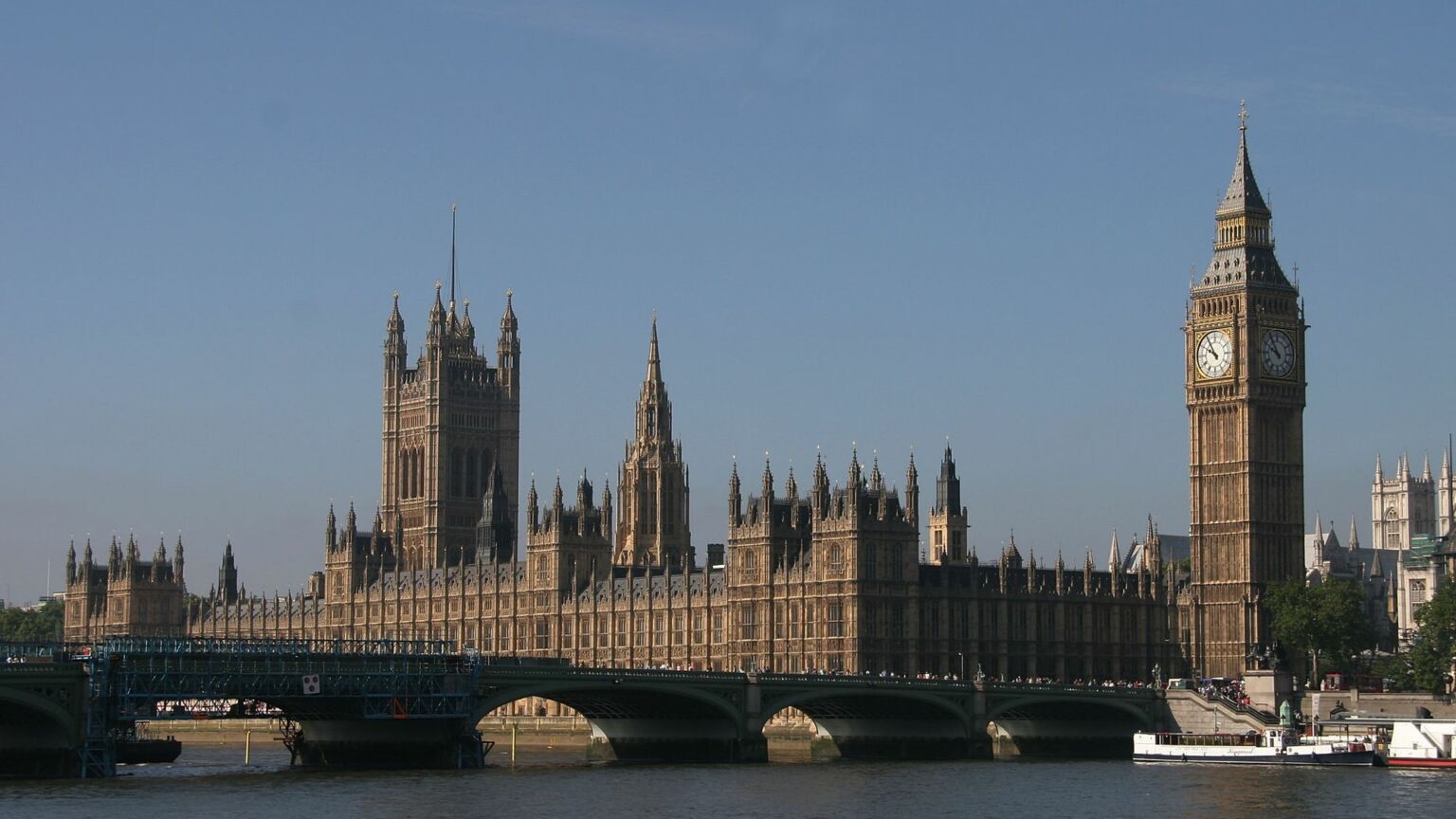 On 13 March this year, UK prime minister Rishi Sunak wrote of the 'epoch-defining and systemic challenge posed by China under the Chinese Communist Party (CCP)', as part of the government's Integrated Review Refresh. These harsh words may have marked a significant departure from the so-called golden era of UK-China cooperation of the 2010s. But they weren't harsh enough for many members of Britain's Sino-sceptic political class, for whom nothing less than declaring China an existential threat is enough.
On the same day that this Integrated Review Refresh was published, the police were busy arresting and interviewing two men, including most notably a parliamentary researcher, on suspicion of spying for the CCP. If that was mere coincidence, what happened last Sunday seems a little more organised. Details of the March arrest were finally made public by The Sunday Times, at the very moment Sunak was spending his weekend at the G20 summit in India, alongside Chinese premier Li Qiang. To all intents and purposes, this well-timed leak looked like an attempt to pressure Sunak into doing what, in the eyes of anti-China politicians, he failed to do in March – that is, call China a direct threat to the UK.
The behaviour this week of those Tory politicians, all with a long history of animus towards China, has only reinforced that impression. They have treated the China spy allegations as proof of the profound enmity of China, proof of the CCP's determination to insert itself at the highest levels of the British state.
Their claims have been feverish. Tory MP Iain Duncan Smith said that it is time to recognise 'the deepening threat that the CCP under [President] Xi now poses'. His colleague, Tim Loughton, talked of 'how far the tentacles of the Chinese Communist Party reach into British institutions', before concluding that 'we cannot view the CCP as anything other than a hostile foreign threat'. Not to be out-hyped, one-time prime minister Liz Truss asserted that 'China is the largest threat, both to the world and to the United Kingdom, for freedom and democracy'. Which, let's be honest, is all a bit much.
Of course, there's little doubt that China's national interests sometimes conflict with Britain's. Or that the CCP's repressive actions at home and abroad deserve condemnation. Or that its overtures towards Taiwan are particularly troubling. It's clear that Britain's relationship with China requires serious, constant diplomatic negotiation.
But there's nothing careful or diplomatic about what is happening here. Mainly Tory politicians, backed up by members of the security establishment and the media, have eagerly seized on this story of an alleged spy to affirm their rather lurid fantasies of China's malevolence.
We shouldn't be relaxed about potential breaches to national security. Perhaps Chinese secret agents really have infiltrated British institutions. Perhaps IDS is right that there's an 'espionage cell' at work in Westminster, its invisible hand shaping all manner of policy decisions. But so far there's very little evidence to suggest that's the case.
Take the arrested parliamentary researcher at the centre of the current furore. From what is in the public domain, he hardly seems like a potential threat to national security. Yes, he spent two years in China working for the British Council. But apart from that there's not all that much else to go on. He sounds as privileged and awkward as the rest of the inhabitants of the Westminster village. According to the papers, he's a privately educated young Brit who has worked for several Tory ministers. Apparently, he also once flirted with a female Sun journalist on a dating app by, er, showing off about his knowledge of China.
For his part, he has strenuously denied the allegations, claiming that he has tried 'to educate others about the challenge and threats presented by the Chinese Communist Party'. Indeed, he worked with some Tory MPs involved in the China Research Group, a parliamentary faction highly critical of China. If he was meant to be helping promote Chinese interests in parliament, as some reports have suggested, he wasn't doing a very good job.
Perhaps more damning details will emerge – he is due to answer bail next month. But at this stage his arrest is hardly evidence of CCP 'tentacles' reaching deep into Britain's institutions.
We've been in this situation before – in which a sketchy report of Chinese spying generates political heat, but no light. In January 2022, MI5 issued a security alert, warning parliamentarians that a suspected Chinese spy called Christine Lee was engaged in 'political interference activities' on behalf of the CCP. This seemed to chiefly involve donating hundreds of thousands of pounds to Labour MP Barry Gardiner – all of which was public knowledge.
Quite what prompted MI5 to issue a warning about Lee remains unclear. What is clear is that no charges were ever brought. In June, it emerged that she is suing MI5 for breaching her human rights.
What makes this confected panic about CCP espionage doubly absurd is how carelessly and unseriously many in parliament treat issues of national security. During the 2000s and early 2010s, ministers were constantly flashing important documents to photographers as they pranced down Downing Street. In 2015, officials even had to warn politicians to ensure nothing they take out of No10 is visible to photographers.
Not that this stemmed the tide of political indiscretion. There's Boris Johnson, who was famed for leaving confidential documents strewn around his Downing Street flat when he was PM. There's home secretary Suella Braverman, who didn't just break security protocols by sending confidential information to the private email address of a fellow MP – she also sent it to his wife and, by accident, to a member of parliamentary staff. And just a few weeks ago, it emerged that immigration minister Robert Jenrick had left ministerial boxes unattended on a train.
With politicians as careless as this, who needs spies? Indeed, the BBC reported this week that security services have had to warn government officials not to discuss sensitive work in pubs around parliament 'for fear that agents of hostile states are eavesdropping'. That they even have to be told not to blab about affairs of the state in the Red Lion or the Westminster Arms should set a thousand alarm bells ringing.
The current attempts to hype up the threat of CCP espionage, and push the government into adopting a harder line against China, seem all too cynical. With geopolitical tensions especially heightened today, the nature of Britain's relationship with China requires serious thought – and serious politicians. Given this week's posturing over unproven allegations of spying, there doesn't appear to be many of those in parliament at the moment.
Tim Black is a spiked columnist.
To enquire about republishing spiked's content, a right to reply or to request a correction, please contact the managing editor, Viv Regan.