Who's afraid of Gavin Williamson?
These 'bullying' claims show just how infantile and soft politicians have become.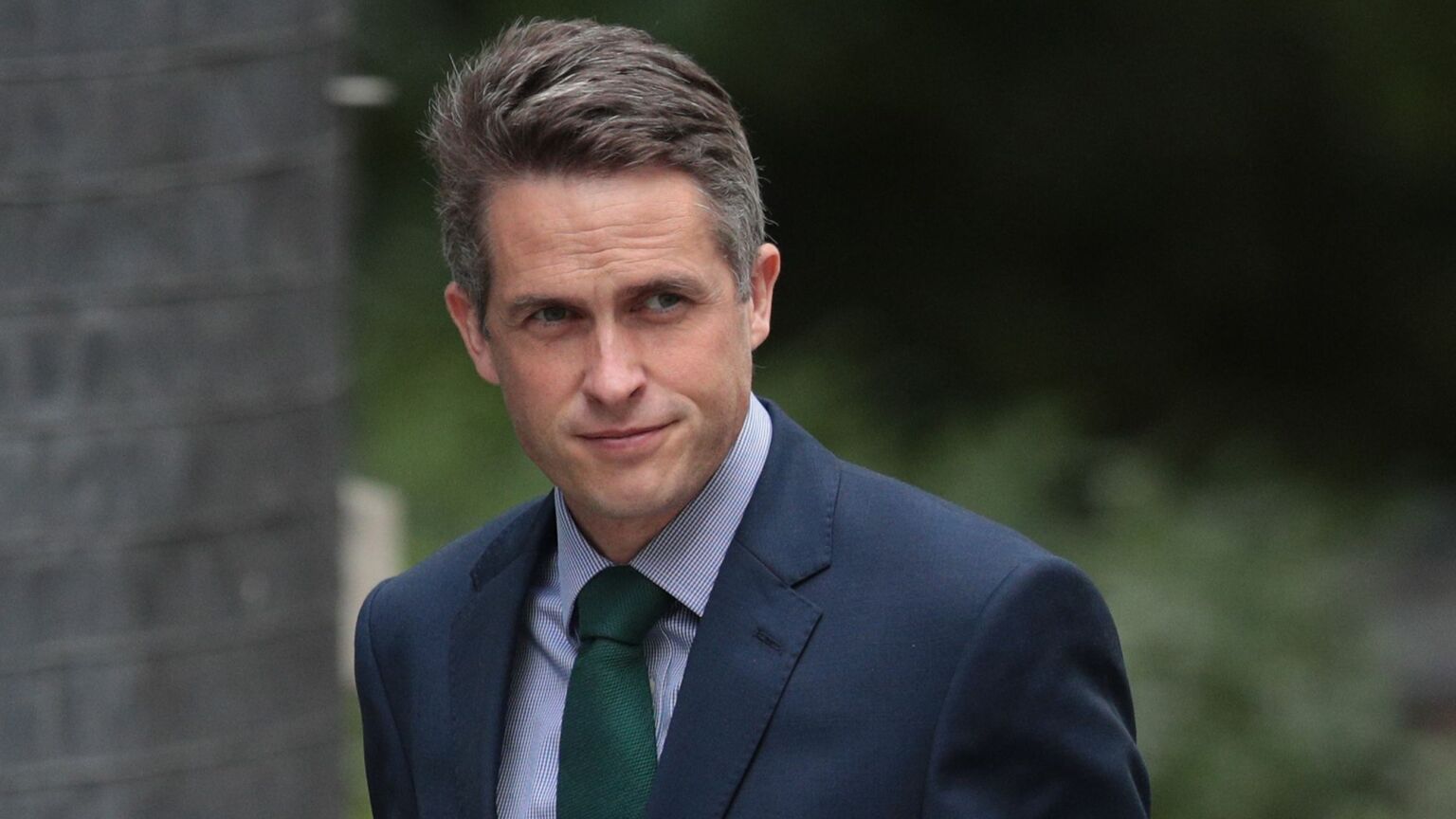 It is a good job that Michael Dobbs has already made his millions out of Francis Urquhart, the ruthless chief-whip protagonist of the House of Cards novels. Dobbs's highly entertaining creation depended on the reputation of chief whips – and especially Conservative ones – as being ruthless, Machiavellian figures who were not to be messed with.
Gavin Williamson, chief whip under former UK prime minister Theresa May, appeared to be influenced by the character of Urquhart. By all accounts, he even kept a tarantula named Cronus on his desk in an apparent bid to lend himself an intimidating air. Williamson's persona was a tad try-hard, but at least he had a go.
Sadly, the mystique around the chief-whip position has now totally dissipated, thanks to Wendy Morton, who held the post during the ill-starred premiership of Liz Truss last year. Ms Morton has just had an official complaint of bullying upheld against Williamson, from the brief period when she was in charge of parliamentary discipline and Williamson was a backbencher. Despite the parliamentary commissioner for standards, Daniel Greenberg, initially clearing Williamson of the charge, this was overturned by the Independent Expert Panel (IEP) this week.
The flashpoint between the two concerned Williamson's disgruntlement at not being invited to the funeral of Queen Elizabeth II last September. Williamson's semi-literate text messages are certainly peppered with the language of a jerk. For instance, he describes his exclusion as 'very shit' and warns Morton 'don't puss me about' (presumably he meant 'push').
But Morton's texts are actually far worse. They deploy the arse-covering lingo of a modern human-resources manager. 'There is absolutely no need for you to take this tone Gavin. I am trying to help', she says.
Sure enough, a formal complaint of bullying followed from Morton to parliament's Independent Complaints and Grievance Scheme. She told the authorities: 'He was trying to push me around… It started to feel a bit like a sense of power over me.'
It is shocking enough that a chief whip would tell tales on an MP from her own party in this way. And it is utterly gobsmacking that she would then call on the parliamentary authorities to intervene. It is akin to a headteacher complaining to the board of governors about being intimidated by a third-form pupil. Or the captain of a ship being reduced to a gibbering mess by the insubordinate attitude of a junior crewmember.
Resilience, gumption and a willingness to administer discipline ought to be pre-requisites for all these positions; school head, ship's captain, government chief whip. You don't complain to the authorities – you are the authorities. Or at least you ought to be, if you are in any way competent.
Williamson is now being packed off on a 'behaviour training' course. This is a further grim indication that the rough old trade of politics is being entirely subsumed into ghastly middle-class wimpdom.
Urquhart, or even the ridiculous Williamson himself, could have thought of a thousand better ways to bring a stroppy backbencher into line. Revenge could have been a dish served either hot or cold. An extended stint on an obscure standing committee that sits anti-social hours might have followed. Or perhaps a very awkward story could have landed in the lap of a journalist in the errant MP's constituency. Yet it seems Morton could not think of a single lever to pull other than to make a written complaint of bullying. Clearly, she was as unready to be chief whip as Truss was to be prime minister.
There used to be a phrase – 'industrial language' – to describe the robust way in which instructions were communicated and received in high-pressure workplaces. In the sporting world, Sir Alex Ferguson was renowned for his deployment of the 'hairdryer', an in-your-face bollocking technique that left the recipient recoiling from his hot breath. These unpleasant but intensely human techniques are being replaced in many walks of life by desiccated procedures – formal warnings, behaviour courses, 'support' packages. These all purport to be humane, but are in fact designed to be box-ticking steps on the road to redundancy or dismissal.
Party chief whips should not need any of this nonsense. They are supposed to have little black books full of compromising information on parliamentary footsoldiers and elegantly phrased warnings of unfortunate potential consequences to come. They're meant to be above all this.
Boo to Gavin Williamson for being such a thin-skinned and histrionic lightweight. But a bigger boo by far to Wendy Morton. In every recent political 'bullying' scandal – think Priti Patel, Dominic Raab and now Williamson – the supposed bullies may well be flawed, but the people levelling the allegations are more of a menace by far.
Patrick O'Flynn is a former MEP.
To enquire about republishing spiked's content, a right to reply or to request a correction, please contact the managing editor, Viv Regan.