'Women are being asked to move over'
Sharron Davies on the trans takeover of women's sport.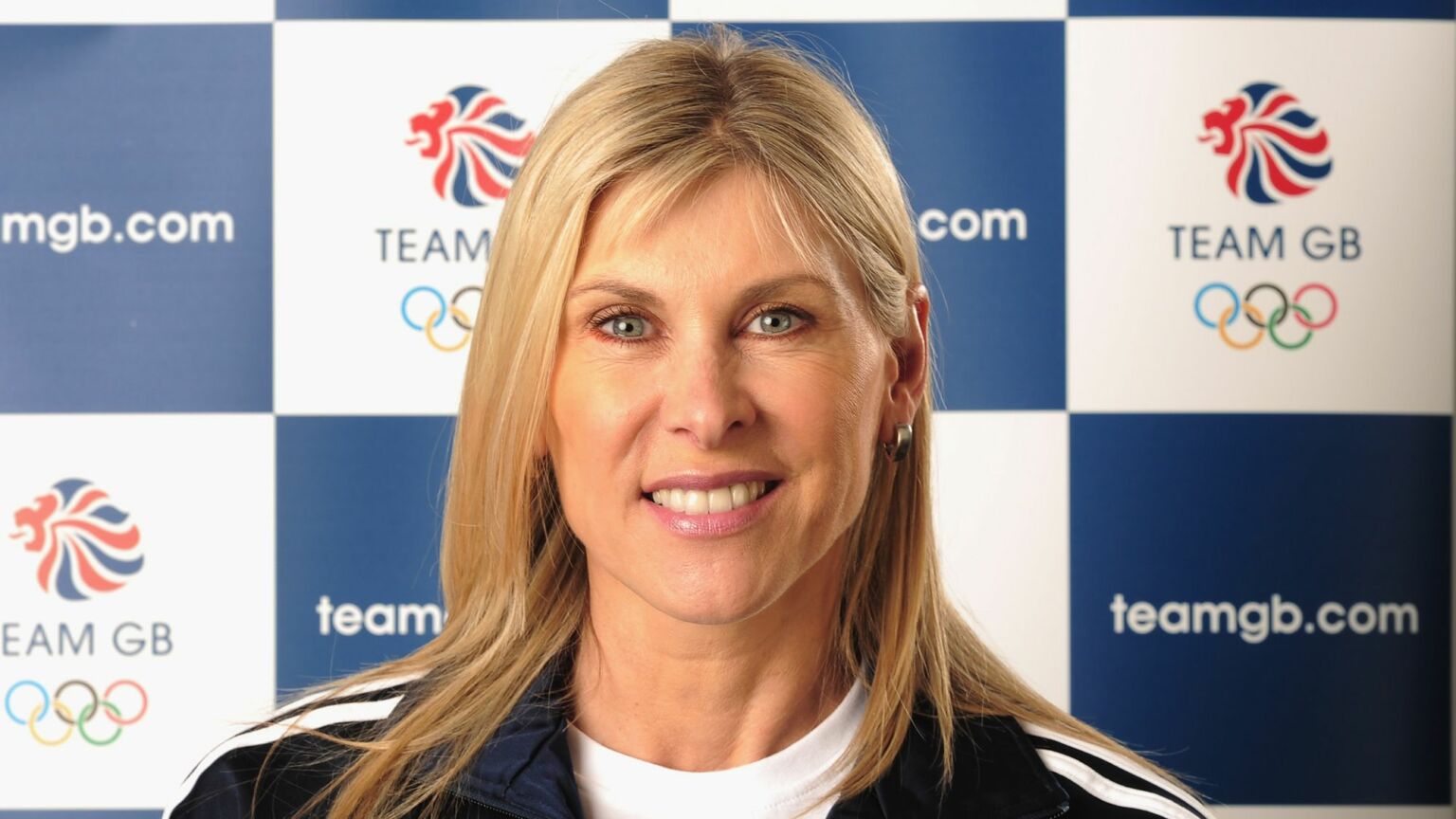 There are new reports almost every week of biological males being allowed to compete in women's sporting events. No sport is spared. Cycling, swimming, weightlifting, even the London Marathon, have all recently featured mediocre male athletes masquerading as women. Some sporting organisations are slowly tackling the problem, by restricting women's categories to biological females. But for former Olympic swimmer Sharron Davies, author of Unfair Play: The Battle For Women's Sport, these changes aren't coming quickly enough. And for as long as sports' ruling bodies ignore the problem posed by gender ideology, the very future of women's sport remains at risk.
To explore all this and more, Davies joined Brendan O'Neill on the latest episode of The Brendan O'Neill Show. What follows is an edited extract from their conversation. Listen to the full episode here.
Brendan O'Neill: What compelled you to, no pun intended, jump in at the deep end on the trans question?
Sharron Davies: I was competing during the era of the German Democratic Republic (GDR), when East Germany was filling its young girls full of testosterone, some of them as young as 11. The GDR was essentially putting them through male puberty. That could, on average, improve East German athletes' performance by about eight or nine per cent. In a sport like weightlifting it could make a difference of 30 per cent. So the East German girls totally dominated swimming and athletics with this advantage for nearly 20 years. And nothing was done by the International Olympic Committee (IOC) to stop it.
What this showed was that additional testosterone makes a massive difference. At the European level, the GDR's female athletes won 92 per cent of the women's medals. In the 1980 Olympics (the year I won my medal), they took home first, second and third in six different swimming events. And comparatively few medals in the men's swimming events. No one seemed to be asking why this was happening. Why were all these female East German athletes turning out with very masculine shapes and deep voices? The governance from the IOC was abysmal.
So I'm speaking out now for women's sports, because I don't want the same situation to happen again. The IOC has not looked at the science around trans athletes. They've only listened to trans activists and lobbyists. They've not talked to female athletes. They've not talked to scientists, and they've not talked to coaches. They've not spoken to the sporting federations. They have just made this sweeping statement that transgender women are the same as biological women and that we have to presume there's no advantage.
Well, that's ridiculous. We have men and women's races because of course there is an advantage. At the moment, there's 18 peer-reviewed studies around the world that show that we can't remove the advantages conferred by male puberty. We're asking female athletes to compete against mediocre male athletes who have transitioned and are now beating elite female athletes.
Men's sport hasn't changed. They have fair sport. Meanwhile, women's sport has become a place where females are disadvantaged. Knowingly disadvantaged. That's what makes it so terribly unfair. We know exactly what's happening. In the case of someone like Lia Thomas, it was so obvious that here we had a very mediocre male athlete who went from not ranking particularly highly to beating an Olympic silver medalist. He was allowed to reduce his testosterone level to 10 times the amount I have in my system. That's forgetting the fact he's already gone through male puberty. He's 6'2". You can't remove the height, hand size, lung capacity, bone density, muscle density.
I don't have a problem with anyone who's trans. I have immense sympathy for any parent who has a transgender child. But I just want fair sport and fair opportunities for women. Because at the moment it's not very fair. Over 60 per cent of the UK's top female athletes make less than £10,000 a year. In the US sponsorship dollar, women get one per cent of the market. In airtime, we get four per cent of the market. We already have this really tiny slice of the cake and now we're being asked to move over. I can't live with this and not say anything.
We've allowed emotion to take over the arguments around trans inclusion in sport. We've allowed the mainstream media to use emotive words and we've allowed them to lie continually. I'm not trying to ban anybody from sport. I'm trying to create categories that people will fit into and are fair. It has to be based on science and reality, not based on a feeling. You can't run a race on a feeling. How do we quantify a feeling? How do you decide whether a person's feeling is real or not real? It's absolutely crazy.
We have categories in sport for a reason. We have age groups. We have Paralympic categories. We have weight categories. And the biggest difference is sex.
O'Neill: How do you see things going in the next few years? Do you feel optimistic about how things are changing?
Davies: I'm really pleased that sporting bodies like World Aquatics and World Athletics have changed their policies to protect female athletes. However, I find it very frustrating that we're doing it one sport at a time. And I'm frustrated that the government hasn't been stronger in saying that we need to protect female athletes. I would love to see the Equality Act clarified. When it was written, sex meant biological sex. Now trans activists have manipulated the word 'female' to include transwomen. Let's make that definition about biological sex again. That would make things easier.
With regards to going to the courts and fighting to protect women's spaces, I'm not averse to that. I'm not averse to taking schools to court who don't believe that girls deserve to have their own sports. When schools include biological males in girls' sports they teach little girls that they can't win anything. We can't keep pretending it's a grey area.
I think having an open category and a female category is probably the most sensible way forward at the moment. And then maybe we need to meet again and have an ongoing discussion about it. What's important is that we don't have a 20-year experiment at the cost of female athletes.
Sharron Davies was talking to Brendan O'Neill on The Brendan O'Neill Show. Listen to the full conversation here:

To enquire about republishing spiked's content, a right to reply or to request a correction, please contact the managing editor, Viv Regan.