Trans ideology is still a threat to women's sports
Why did the London Marathon let a biological male run in the women's category?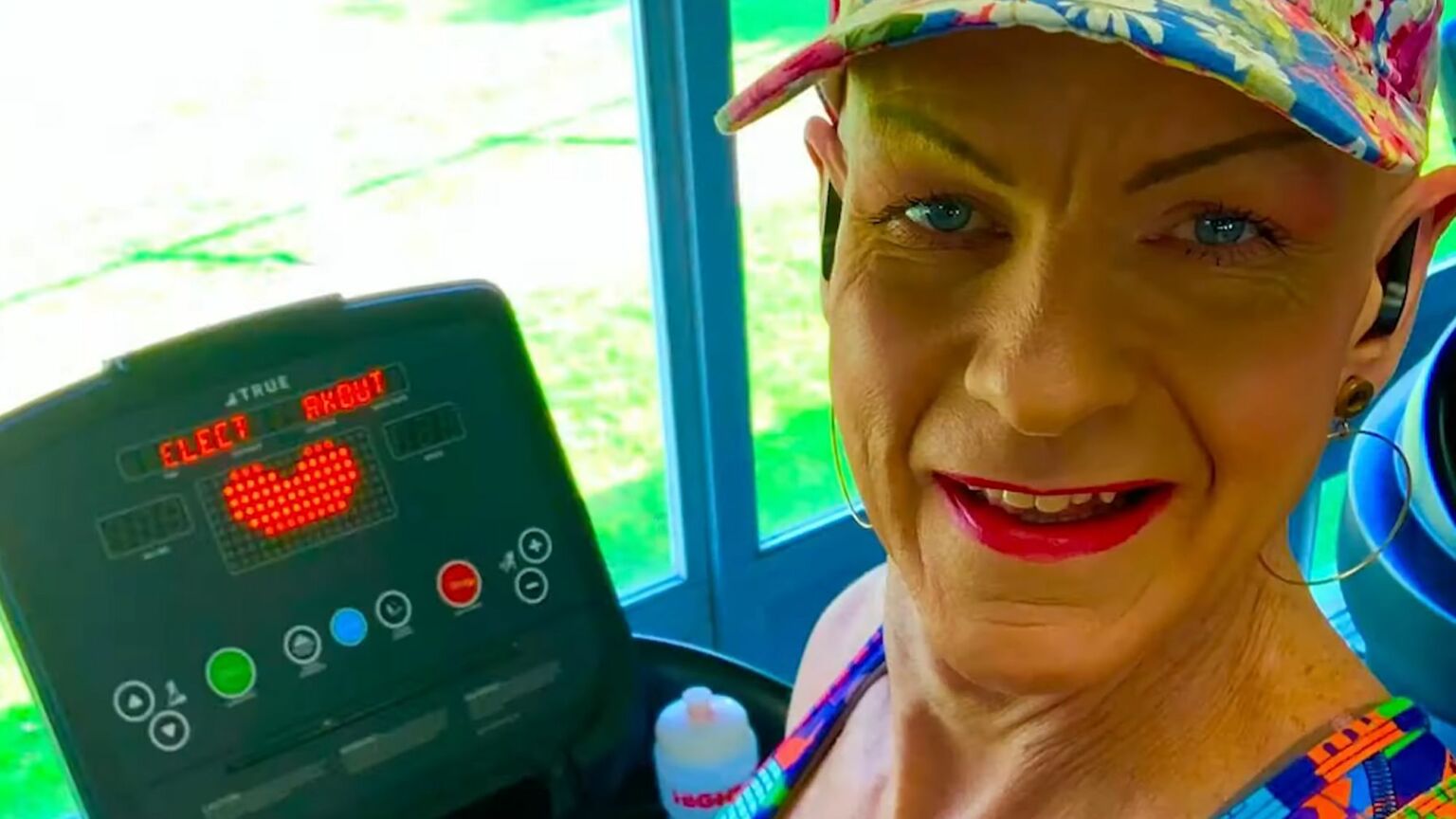 These days, just when it seems like common sense is prevailing, a story will emerge to prove that feeling wrong. Nowhere is this more true than in the exhausting battle between trans ideology and women's sport.
Last November, a man named Glen Frank ran in the New York City Marathon. Frank is a regular marathon competitor, having run 17 to date.
Just a few months later, Frank was competing again in Sunday's London Marathon. This time, however, he was no longer Glen Frank. He was Glenique Frank. And Glenique had entered himself into the female category.
Images and video footage of Frank taking part in the race have since gone viral. He can be seen in an interview with the BBC, sporting rainbow armbands and tight-fitting women's sportswear, proudly exclaiming: 'Girl power!' This caught the attention of Olympian Mara Yamauchi, the third-fastest British female marathon runner in history. Yamauchi described Frank's placement in the women's category as 'wrong and unfair'. She noted that 14,000 female runners have suffered a worse position as a result of his inclusion.
Yamauchi is right. Not only is this situation absurd – it also feels like a blow to the recent progress that has been made in protecting women's sports. In March, both World Athletics and UK Athletics announced new transgender policies, which effectively ban biological men from competing in women's events. Both sporting bodies stated that athletes who have gone through male puberty will no longer be eligible to compete in female competitions.
However, the director of the London Marathon has argued that these rules only apply to elite events and therefore the mass event and charity races are exempt from this new rule. Organisers seem to have taken the view that any man can be a woman, by self-declaration alone. There is nothing 'progressive' or 'inclusive' about this modern notion of womanhood. It is based entirely on regressive gender stereotypes. And the consequences of gender self-identification for women's sports could hardly be clearer.
When he announced the new trans policy, World Athletics president Sebastian Coe argued that 'fairness' must be prioritised above all else. After all, all the evidence shows that going through male puberty gives athletes significant physiological advantages. Bone density, physical strength, muscle mass, height and lung capacity are all impacted by male puberty.
Frank himself seems to have acknowledged that it was unfair to have competed in the women's category. He later apologised and promised not to compete in any more women's races until he has undergone gender-reassignment surgery. Of course, this would not make one jot of difference. No amount of hormone treatment or surgery can erase the advantages conferred by male puberty. Allowing biological males to compete in women's categories is inherently unfair to female athletes.
Frank's London Marathon performance demonstrates this clearly. He finished 6,160th out of 20,123 competitors. This was vastly better than his ranking in New York, where he finished 14,096th out of 26,539 when competing in the male category.
Athletics must remain single-sex. This can't just apply to elite competitions. Female runners deserve to know that, regardless of where they are competing and whether they are amateur or professional, there will be a level playing field. The fact that Frank can run as a man in New York, but a woman in London throws any notion of universal and objective fairness under the bus.
We can't keep letting trans ideology undermine women's sports.
James Esses is co-founder of Thoughtful Therapists.
Picture by: YouTube / New York Post.
To enquire about republishing spiked's content, a right to reply or to request a correction, please contact the managing editor, Viv Regan.