Lia Thomas and the threat to women's sports
The male-bodied swimmer has just been nominated for 'Woman of the Year'.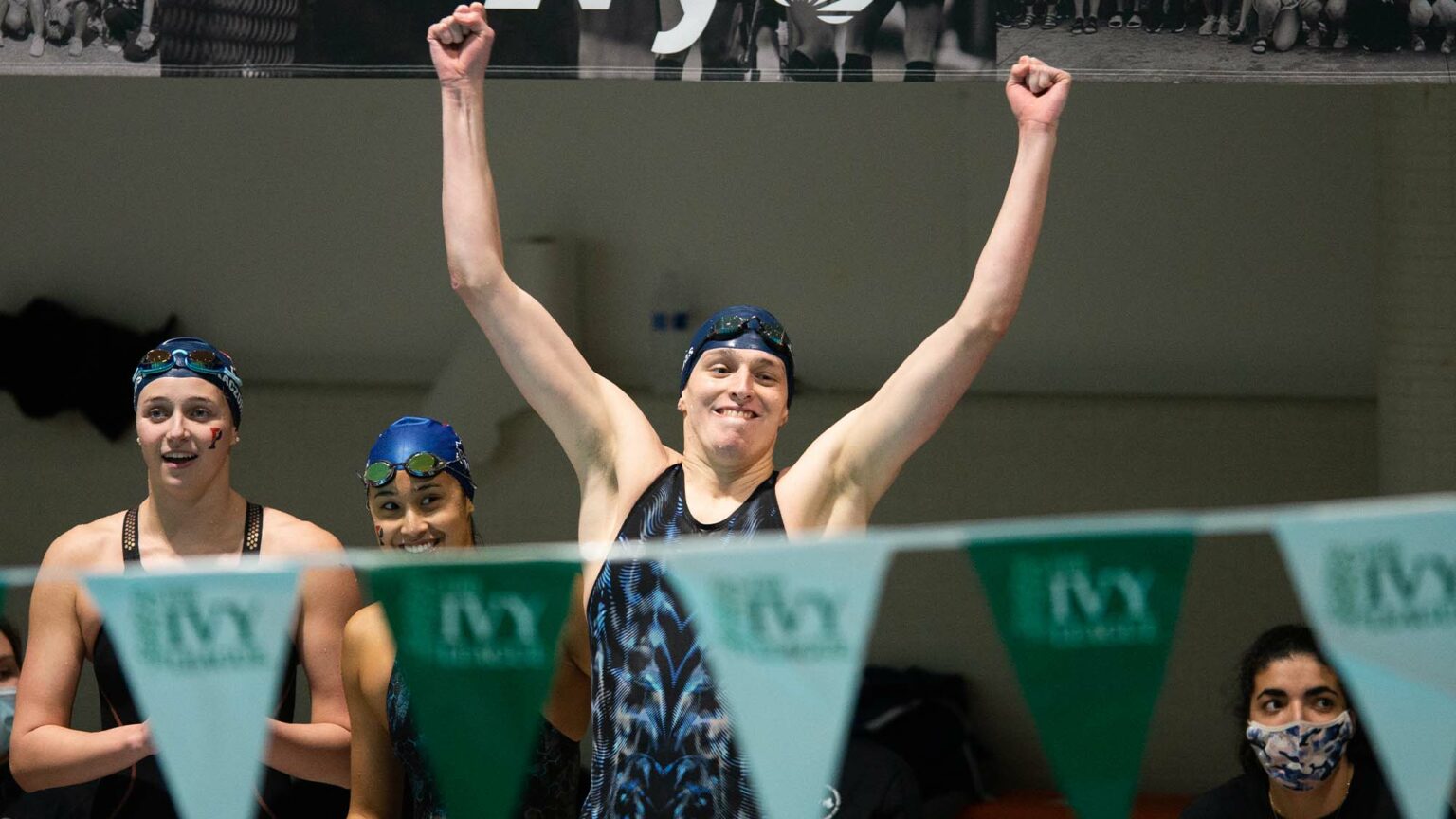 2022 marks the 50th anniversary of Title IX in the US. This federal civil-rights law prohibits sex-based discrimination in any school or any other education programme that receives funding from the federal government.
Title IX has played an especially important role in the development of women's sports. So it is no surprise to see university sporting bodies celebrating the anniversary. One such body is the National Collegiate Athletic Association (NCAA), which regulates school, college and university athletics. Since 1991, the NCAA has given out an award for Woman of the Year. And this year, the NCAA paid tribute to the '50th anniversary of Title IX' as 'an important opportunity to honour and reflect on the impact of women on intercollegiate sports'. So far, so good.
Yet among this year's nominees, one name stands out – that of Lia Thomas, of the University of Pennsylvania.
Thomas is the transgender athlete who infamously smashed multiple records at the NCAA Ivy League women's swimming championships back in February. Thomas won events including the 100-yard, 200-yard and 500-yard freestyle races and was part of a winning 400-yard relay team.
In other words, the NCAA is apparently seeking to 'honour the impact of women on intercollegiate sports' by allowing a biological male to be nominated for its Woman of the Year award. If you are baffled by this decision, you are not alone.
This feels like a real step backwards. In recent months, sporting bodies have started to recognise the unfairness of allowing biological males to compete in women's categories. It is particularly disheartening in light of the recent ruling by the international swimming body, FINA (Fédération internationale de natation). FINA's ruling made clear that male biology, in particular the experience of male puberty, confers inherent advantages that cannot be alleviated through hormones. And so transwomen should not be competing in women's competitions.
Thomas's nomination is a stark reminder that as long as the wider world of sport continues to prioritise so-called inclusivity women's sports will remain under threat. Allowing biological males to compete in female-only competitions makes those competitions unfair before they have even begun.
The very fact that Thomas has been nominated for a women's athletics award means there is one less place that a female athlete could be taking. (Under current rules, each university is allowed to put forward two nominees, as long as one is either an 'international student-athlete' or a 'student-athlete of colour'.)
In order to justify this strange state of affairs, in which being female is no longer a requirement for women's sporting awards, language has to be manipulated and obscured. Tellingly, on the NCAA website, a page celebrating the anniversary of Title IX falsely states that it was passed to tackle 'gender discrimination'. In reality, Title IX was intended to tackle sex discrimination. But the importance of biological sex has now been discarded by many sporting bodies like the NCAA.
The NCAA, as is becoming increasingly common, seeks to paint itself as a defender of rights and equality. Earlier this year, the NCAA hosted an 'inclusion forum' called 'It's Time: Delivering on Diversity, Equity, Inclusion and Belonging'. It included sessions on 'unconscious bias and microaggressions, cultural awareness… racial and social-justice strategies, mental wellbeing resources and how to create safe spaces, and allyship methods'.
The painful irony is that while organisations like the NCAA spend inordinate amounts of time and money trying to signal and showcase their commitment to inclusion and equality they often neglect half of the population – ie, women. Even initiatives designed to celebrate and boost women's participation in sport now actively end up discriminating against women. This is what happens when sporting bodies put transgender ideology ahead of biological reality.
James Esses is co-founder of Thoughtful Therapists.
To enquire about republishing spiked's content, a right to reply or to request a correction, please contact the managing editor, Viv Regan.