Emily Bridges' 'genocide' comments are shameful
The row over British Cycling's new gender policy shows that trans activists have sunk to a new low.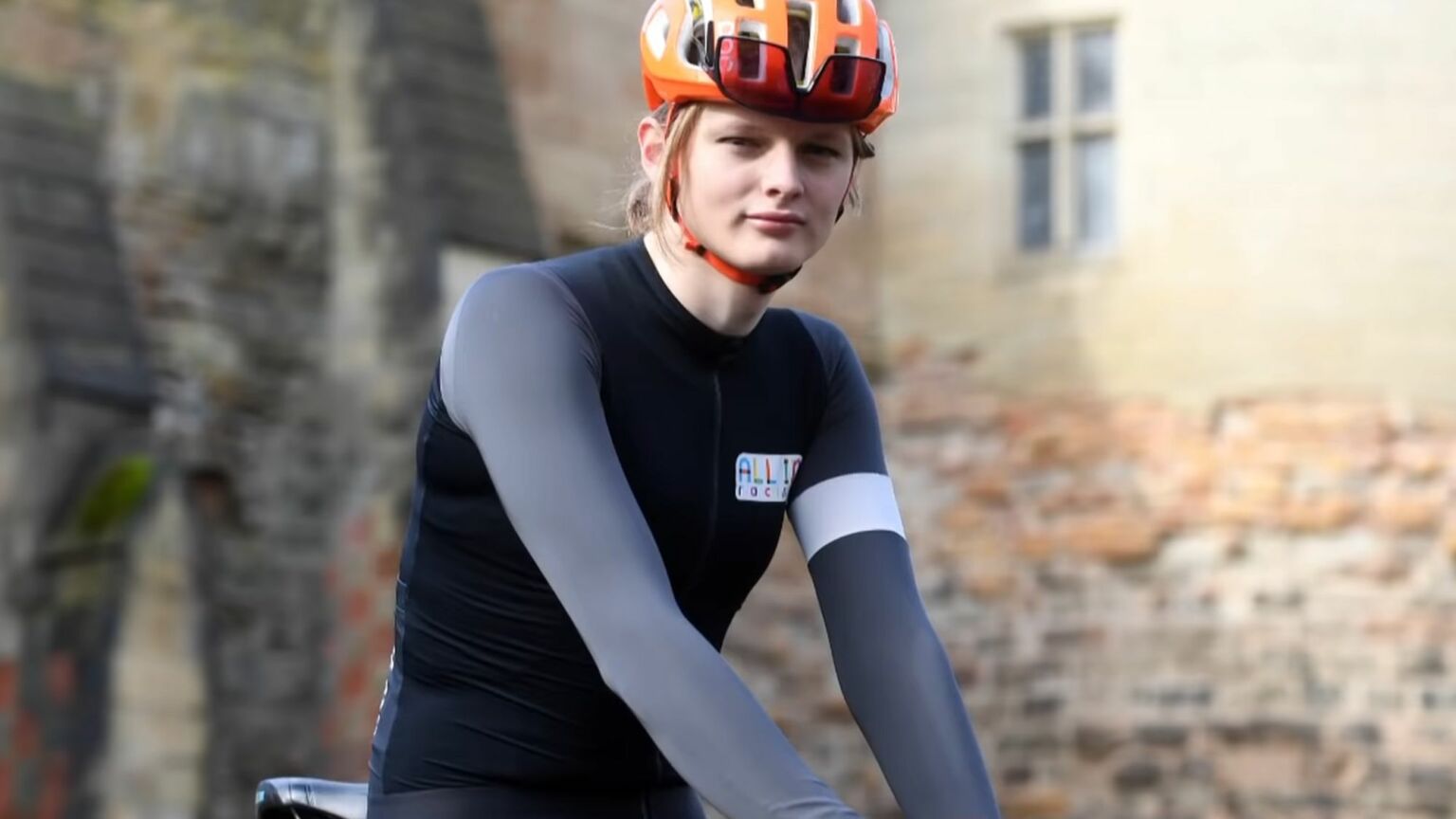 Following a nine-month medical review and consultation, British Cycling has released a statement announcing a new policy regarding 'transgender participation' in elite cycling. In essence, biological men will be prevented from competing in women's competitions. The policy is expected to come into force by the end of 2023. British Cycling has said that it wants to 'promote equality, diversity and inclusion, while at the same time prioritising fairness of competition'.
The new policy will preserve the 'female' category of racing. And it will create a new 'open' category, which will include the existing men's category. This means that those who 'identify as' transwomen will be able to take part in the open category, so they can compete without undermining fairness in the women's category.
This is extremely welcome news and follows the lead set by an increasing number of sporting bodies over recent months. The new policy preserves and upholds fair competition for women and recognises the inherent physiological advantages males have over females.
There are some concerns remaining. For one, British Cycling's statement is filled with the language of gender ideology, such as 'sex assigned at birth'. Equally, it has chosen not to extend this policy to 'non-competitive cycling', meaning that British Cycling's 'women-only community programme', Breeze, will still allow biological men to take part. This smacks of inconsistency. But the policy as a whole is still a hugely positive step.
Unfortunately, much of the spotlight following the announcement has been on the unhinged response from trans activists. Mermaids – the trans-youth charity which is currently being investigated by the Charity Commission – put out a statement criticising British Cycling's new policy, claiming that 'trans children' could be excluded from local sports clubs and even PE. To suggest that preventing men from competing against women in professional sport will lead to certain children being discriminated against is disgracefully disingenuous.
The response from Emily Bridges, a cyclist who came out as trans in 2020, was even worse. Bridges, who is biologically male, was hoping to be able to compete against women and has always attempted to downplay concerns that cyclists and members of the public have regarding fairness. Bridges has previously said that the fact that males are larger and taller than females is 'not necessarily relevant'. After British Cycling's announcement, Bridges put out a statement that was hyperbolic, misleading and genuinely shameful.
In the statement, Bridges claims to have been 'banned from racing' by the new policy. But no one has been banned at all. Every cyclist remains fully entitled to take part in the sporting category corresponding to his or her biological sex.
Bizarrely, Bridges also accuses the UK government of trying to emulate 'Ron DeSantis's fascist state'. Similarly wild accusations are thrown at British Cycling, including that it is 'encouraging eating disorders'. Bridges adds, for some reason, that 'cycling is one of the whitest, straightest sports out there', and that the gender-critical media are being funded by 'far-right ultra-capitalists'.
The climax of the statement comes when Bridges accuses British Cycling of committing a 'violent act', before claiming that there is a 'genocide' against trans people underway, aimed at their 'eradication'. To equate a policy statement preserving same-sex competition with violence is irresponsible. To equate it with genocide is utterly abhorrent. This can only serve to trivialise some of the darkest chapters in human history.
It would be tempting to dismiss Bridges' statement as a bunch of mad, conspiratorial ramblings. Unfortunately, this type of false, inflammatory and divisive rhetoric strikes a chord with trans activists and with vulnerable trans-identified children, who have been led to believe that there really is a war being waged against them.
This narrative is dangerous and it must be confronted, even if Emily Bridges and Co themselves are too far gone to see sense. They have conjured up a hellish image of what is going on in British society that bears no relation to reality. Indeed, Bridges' statement damns the UK as a 'terrible island', nodding to an 'exit plan' to move to another country. Well, Emily, if you're reading this, British Airways currently has a sale on.
James Esses is co-founder of Thoughtful Therapists.
Picture by: YouTube / Sky News.
To enquire about republishing spiked's content, a right to reply or to request a correction, please contact the managing editor, Viv Regan.