Labour's plot to diminish democracy
Keir Starmer's plan to extend the franchise to non-citizens reveals a contempt for the British electorate.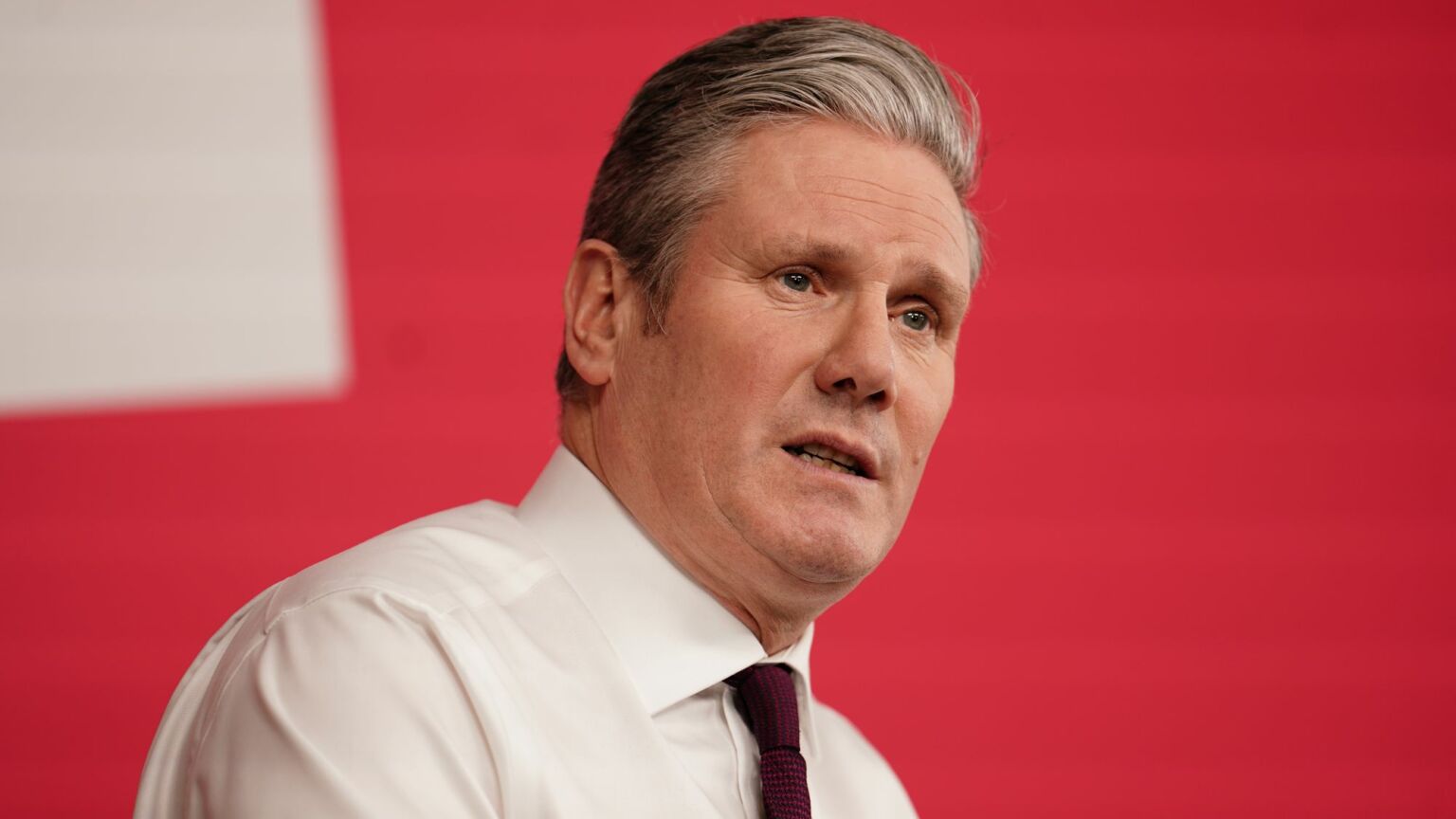 The historic fight to extend the franchise and enable every adult citizen to vote was key to the creation of British democracy. Yet Sir Keir Starmer's Labour Party has now managed to come up with a perfidious plan that will give more people the vote, while undermining democracy.
Through the 19th and into the 20th centuries, democrats campaigned to win the right to vote for more and more of the UK's adult population. Working-class men (and women of a certain age and class status) were only granted the right to vote in 1918; the universal franchise was finally established in 1928, when all adult women won the vote.
Now, almost a century later, Labour wants to add millions more to the UK's electoral register, by granting the vote to millions of migrants who are not British citizens, and by lowering the voting age from 18 to 16.
Labour of course claims that its reforms would be all about fairness and equality, giving more of those who live and pay taxes in the UK a say in how our society is governed. The Tories complain that it is all a plot to ensure that Labour wins future elections and to lay the groundwork for a 'rigged' referendum on Britain rejoining the European Union.
Starmer's plan does look like a cynical scheme to sign up a new army of the sort of voters who, polling experts agree, are less likely to vote Tory. But it also reveals something far worse than that. These proposed reforms lay bare the Labour Party's rejection of the fundamental principles of nationhood and citizenship. They confirm that Starmer's party has nothing but contempt for real democracy and for the demos – the British people.
Conservative Party research suggests that Labour's plan would enfranchise 3.4million EU nationals who had lived in the UK pre-Brexit and have now obtained 'settled status', along with 2.7million EU nationals who have lived here for less than five years. Another 2.3million foreign nationals from countries around the world, who have been granted 'indefinite leave to remain' in Britain over the past two decades, would also gain the right to vote in General Elections. The proposal to lower the voting age would add a further 1.5million voters aged 16 and 17.
That would make a total of almost 10million potential new voters. To put the scale of such an expansion in perspective, in December 2021 just over 46.5million UK citizens were registered to vote in parliamentary elections.
This is a uniquely perverse scheme to undermine real democracy by extending the franchise. The nation state is the only basis on which meaningful parliamentary democracy works. And the right to vote on how the country is governed is a fundamental attribute of national citizenship, one that should be exclusive to citizens as a practical expression of their stake in society.
Allowing foreign nationals to live and work in the UK is one thing. Allowing them to elect the British government, without striving to become UK citizens, would be something else entirely. It would arguably make post-Brexit Britain the least independent nation in Europe. After all, no EU member state allows non-citizens from other EU countries to vote in their national elections.
National democracy is for citizens. It is also for reasoning adults. That is why lowering the electoral age to 16 would be another immature reform that risks further diminishing the meaning of our democracy. Even a politically impassioned 16-year-old is still a child, who should be seen and heard but not yet counted at election time.
It is always those who decry the alleged ignorance of older Tory / Brexit voters who also seem to trust in the political wisdom of adolescents. But then, the cynical, self-serving character of all these proposed reforms is fairly obvious. They are based not on democratic principles, but on the assumption that EU nationals concentrated in our major cities and teenagers are more likely to vote left.
That is why the SNP government in Scotland and the Labour regime in Wales led the way in lowering the voting age to 16 for elections under their jurisdiction. (Though signing up school students to vote did not save the Scottish National Party from suffering a humiliating defeat in the 2014 independence referendum.)
Above all, Starmer's plan reveals the Labour Party's disdain for the British electorate, especially the working-class people who refused to follow Labour HQ's orders and instead voted for Brexit in 2016 and Boris Johnson's Tories in 2019. Labour wants to dilute the democratic power of British citizens, to create a situation where it can govern in perpetuity without ever needing to win millions of them over.
Since Starmer's plot was exposed this week by the Daily Telegraph, the Labour leader has been trying to play down its importance. This is 'not policy', he now insists: 'We've got five missions. None of them involve electoral change.' He has also said that Labour's priorities 'are going to be missions and I'm afraid voting reform is not one of the priorities'.
These defensive 'mission' statements ignore Labour's existing record in pushing for similar reforms. Starmer himself endorsed 'full voting rights for EU nationals' in his 2020 Labour leadership campaign. In 2022, Labour shadow ministers tabled amendments to the Tories' Elections Act, proposing that any foreign national with the 'right of abode in the United Kingdom' should be given the vote. And lowering the voting age to 16 was in the Labour manifesto for which Starmer campaigned under Jeremy Corbyn's leadership in the 2019 General Election.
Even if we accept that these reforms might not be prime minister Starmer's first priority, they reveal a major sickness at the heart of the Remainer Labour Party: its fear and loathing of the British people, and contempt for the principles of national democracy and citizenship. Starmer's real 'mission' is to remake British democracy in Labour's own condescending image, whether the electorate likes it or not.
Mick Hume is a spiked columnist. The concise and abridged edition of his book, Trigger Warning: Is the Fear of Being Offensive Killing Free Speech?, is published by William Collins.
To enquire about republishing spiked's content, a right to reply or to request a correction, please contact the managing editor, Viv Regan.