Elon Musk vs the BBC
When did the media become so clueless and censorious?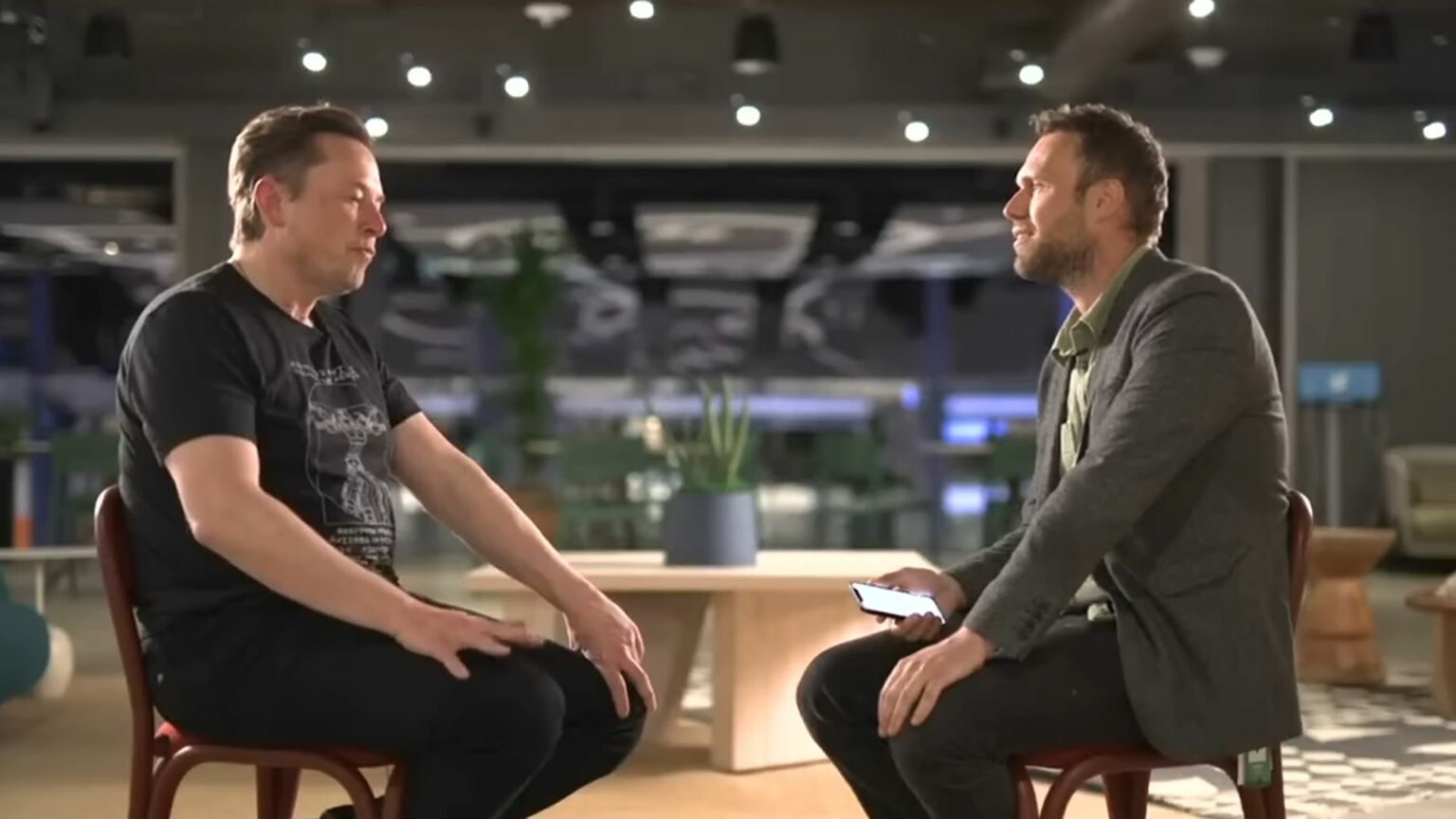 Holding the powerful to account. So goes the old cliché about the role of the media, piously intoned by hacks everywhere. Yet in the BBC's new blockbuster interview with Twitter owner and world's second-richest man Elon Musk, published this morning by the BBC and broadcast live on Twitter's 'Spaces' feature, the opposite appeared to be the case. The interview went so spectacularly badly that its most memorable moments involved Musk holding his interviewer, BBC North American technology reporter James Clayton, to account. And not without reason.
Elon Musk has become a bête noire of the new elite, all because he says he wants to make Twitter a more free and open forum. This has particularly appalled the journalistic set. In our populist, social-media age, mainstream journalists have come to the horrifying realisation that they are no longer the gatekeepers of information and truth – not least because their hysterical antics post-2016 have bred so much public suspicion of them. So, in the years since Trump and Brexit, they have taken to demanding that tech firms clamp down on deplorables and dissidents. And ever since Musk bought Twitter last year, pledging to pare back its censorship regime, establishment journalists have become apoplectic.
The BBC has been particularly incensed. Marianna Spring, the corporation's 'specialist disinformation and social-media correspondent', has produced a series of reports portraying Musk's Twitter as a bigoted hellscape, asserting that his amnesty on banned accounts has led to a tidal wave of 'hate'. The Beeb also got its knickers in a twist earlier this week when Twitter decided to label it as 'government-funded media' on its main account. (The BBC prefers 'publicly funded', though the thousands of people prosecuted each year for refusing to pay the licence fee might strain to see the distinction.) This apparently outrageous provocation led Clayton to request an interview, which Musk surprisingly accepted.
During a 90-minute exchange, which you can listen to in full here, Clayton picked up where Spring left off, challenging Musk on the alleged proliferation of 'hate speech' on his platform. In one excruciating moment that has since gone viral, Clayton said that his own feed had become awash with the stuff. Musk then asked repeatedly for a single example of the hate speech he had seen, but Clayton could not provide one. When pressed, he simply gestured to some 'slightly sexist' content he had apparently come across. At which point, Musk asked Clayton if he thought 'slightly sexist' content – however defined – should be banned on Twitter. Clayton then burbled on for a bit, before suddenly changing the subject.
This was revealing on so many levels. Here we had a journalist so accustomed to pushing The Narrative that he apparently has no grasp of the facts. More importantly, it showed that despite launching a years-long crusade for social-media censorship, particularly against so-called hate speech, the corporate media are apparently incapable of defining what hate speech is. This of course is because no one can – not objectively, at least. One man's hate speech is another man's deeply held conviction. Which is why empowering the state or huge corporations to define and censor hate speech is so incredibly dangerous. These points have apparently never occurred to Clayton, as he bristles at all that 'slightly' hateful stuff on his timeline.
His next line of questioning – centring on Musk's alleged failure to police 'misinformation' – was another spectacular self-own. Musk argued that his purge of Twitter bots, plus a new system allowing tweeters to rebut – but not take down – potentially iffy claims, was a far better and more liberal way to deal with any malignant hucksters. 'Who is to say that something is misinformation, who is the arbiter of that? Is it the BBC?', he asked. Musk said he trusted the judgement of users more than the alleged expertise of journalists – another point lost on poor old James – before asking Clayton if he thought the BBC had ever spread untruths – a point he eventually conceded.
This car-crash interview in reverse unwittingly exposed the hypocrisy of the media when it comes to 'misinformation'. When hacks rail against the alleged bullshit merchants of the online world, apparently enabled by Musk's Twitter, they implicitly posit themselves as the reliable, factual sources. But as the mainstream media have become increasingly politicised, particularly following the rise of populism, they have slipped time and again into spreading partisan nonsense over reporting plain facts. This is why the BBC's climate editor has taken to claiming that climate-related deaths are on the rise – even though the precise opposite is the case. And why BBC News insists on referring to violent male criminals as women, purely because they 'identify' as such.
There is plenty that Elon Musk should be 'held to account' for when it comes to his management of Twitter. Above all, there are his inconsistencies when it comes to free speech. While Twitter is undoubtedly a more liberal place than before Musk took over, he has still made a string of rash, censorious and apparently self-interested decisions. This is yet more proof that the state of free speech on the internet really should not rely on the whims of the billionaires who own it. Clayton tried to raise these hypocrisies, but it didn't really land. How could it? Despite Elon Musk's enormous power, he is at the very least hesitant to wield it against the opinions he dislikes. The same simply cannot be said for our clueless, censorious media.
Tom Slater is editor of spiked. Follow him on Twitter: @Tom_Slater_
To enquire about republishing spiked's content, a right to reply or to request a correction, please contact the managing editor, Viv Regan.