We must defend Stephen Fry from the speech police
Even right-on, liberal luvvies are now at risk of cancellation.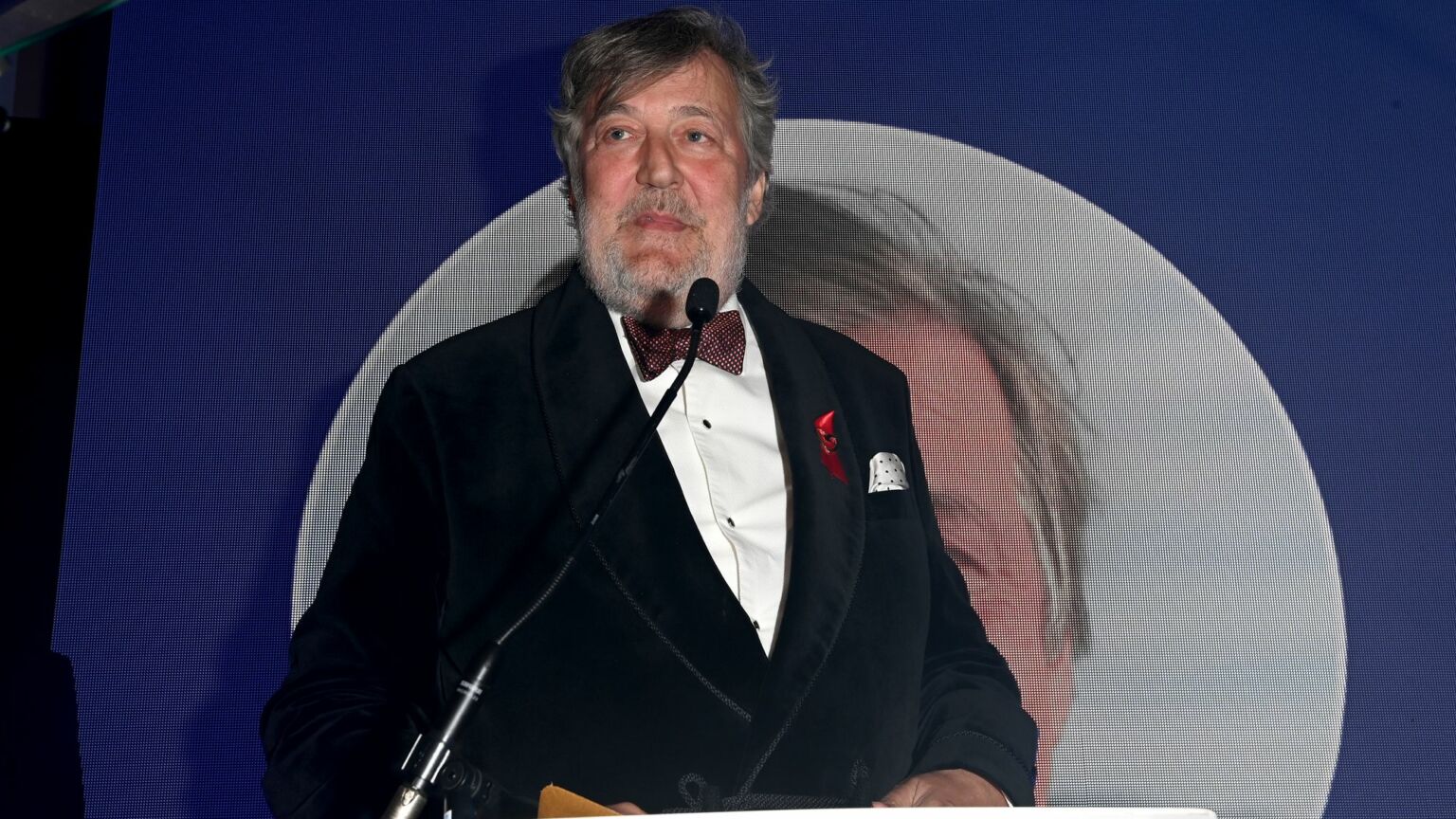 Whenever a member of the liberal elite comes a cropper at the hands of woke hardliners, it can be tempting simply to enjoy their discomfort, rather than speak up in their defence.
Back in 2019, Tory 'moderniser' and Remainer Amber Rudd referred to Labour MP Diane Abbott by the old-fashioned term 'coloured', rather than as a 'woman of colour'. Rudd's failure to use the current woke jargon prompted cultural leftists to do their collective nut. To calm the Twitter mob, Rudd put out a craven apology saying she was 'mortified' by her 'clumsy' use of language. Naturally, I took to social media to defend her, but only after asking myself the question: 'Would she have defended me, a former UKIP MEP, had I fallen foul of the language code of the identitarian left?'
The answer to that hypothetical question was a resounding 'No', in my mind at least. In fact, I could have envisaged her joining in the chorus of condemnation with a fair degree of enthusiasm. Yet defending her honest, well-intentioned slip was still the right thing to do. Ironically, Rudd was actually seeking to support Abbott against online 'hate' at the time, thereby proving the old adage that no good deed goes unpunished.
Well, now another gilded member of the metropolitan elite has driven into the woke brick wall. Stephen Fry is taking all sorts of flak over an after-dinner speech he made to the Marylebone Cricket Club (MCC) that is alleged to have contained racist and misogynistic material.
According to this weekend's Sunday Times, Fry, who is president of the MCC, has had a formal complaint lodged against him by MCC member Chris Waterman. Waterman claims that Fry told the gathering: 'I had intended to say "good evening, ladies and gentlemen", but there are no lady members present. I suppose they are off shagging.' Waterman further alleges that Fry then referred to an amateur cricket team named the Allahakbarries and joked that 'the term "Allahu Akbar", when used today, is usually followed by a loud bang'. Waterman's complaint condemns this joke with particular ferocity, claiming: 'I am unsure whether there were any Muslims in the room, but even if there were not, this is not an acceptable "joke" in 2023.'
Waterman's account has been disputed by both Fry and the MCC's chief executive and secretary, Guy Lavender. Lavender told The Sunday Times that Waterman's claims were 'factually incorrect'.
So what are we to make of all this? Well, one's first temptation again is that of Schadenfreude. This is, after all, the same Stephen Fry who suggested JK Rowling needed to 'retreat' from her position on trans issues because 'I have trans friends and intersex friends who are deeply upset by her'.
This is also the same Stephen Fry who said people who get upset about the toppling of statues by woke mobs are 'ignorant of history'. 'One of the ironies of this kind of culture war', he said last year, 'is that it is those who are upset by it and regard it just as wokeness or cultural Marxism or whatever else they want to call it – they're the ones who are most ignorant of history'.
Yet none of these silly positions quite tips into outright hypocrisy. Nor do they amount to a call to cancel anyone who has breached the dreary norms that wokesters seek to impose on society. Besides, even if they did, it would still be right to defend Fry and other luvvie comedians from the Watermans of this world who wish to censor jokes they regard as offensive.
Could Fry have meant, in his alleged after-dinner quip about women, to discomfort the overwhelmingly male audience about their complacency towards the female sex? I don't know and don't care – the intention or meaning behind the joke is irrelevant. Might the alleged joke about jihadi bombers have been meant to lessen the tension around the Islamist threat rather than highlight it? Again, the purpose of the joke is not important here. Besides, the very idea that Muslims must be protected from ever hearing a joke about a minority of fanatics is preposterous.
In any case, what we need to defend is Fry's freedom of speech, not necessarily his sense of humour.
The creeping criminalisation of 'hate speech' in the UK in recent years has severely diluted freedom of expression. And all too often, the state's erosion of this fundamental freedom has been cheered on by liberal leftists. Even when the law has not intervened, the left has called for the cancellation of speech deemed 'offensive'.
So, in the name of freedom of expression, we really must defend the likes of Stephen Fry. Those on his 'side' may have once played the role of useful idiots to the code-setters of the cultural left, but they are now falling foul of those codes, too.
Perhaps we should add an extra stanza to the 'First They Came…' poem, written by German Lutheran pastor Martin Niemöller in 1946: 'Then they came for the idiot metropolitan liberals / And I did not speak out / Because I was not an idiot metropolitan liberal.' So let us speak up for Mr Fry. We'd be foolish not to.
Patrick O'Flynn is a former MEP.
To enquire about republishing spiked's content, a right to reply or to request a correction, please contact the managing editor, Viv Regan.