Behind the Ditchley Park plot to ditch Brexit
The secret meeting reveals how Remainer elites are scheming to 'take back control'.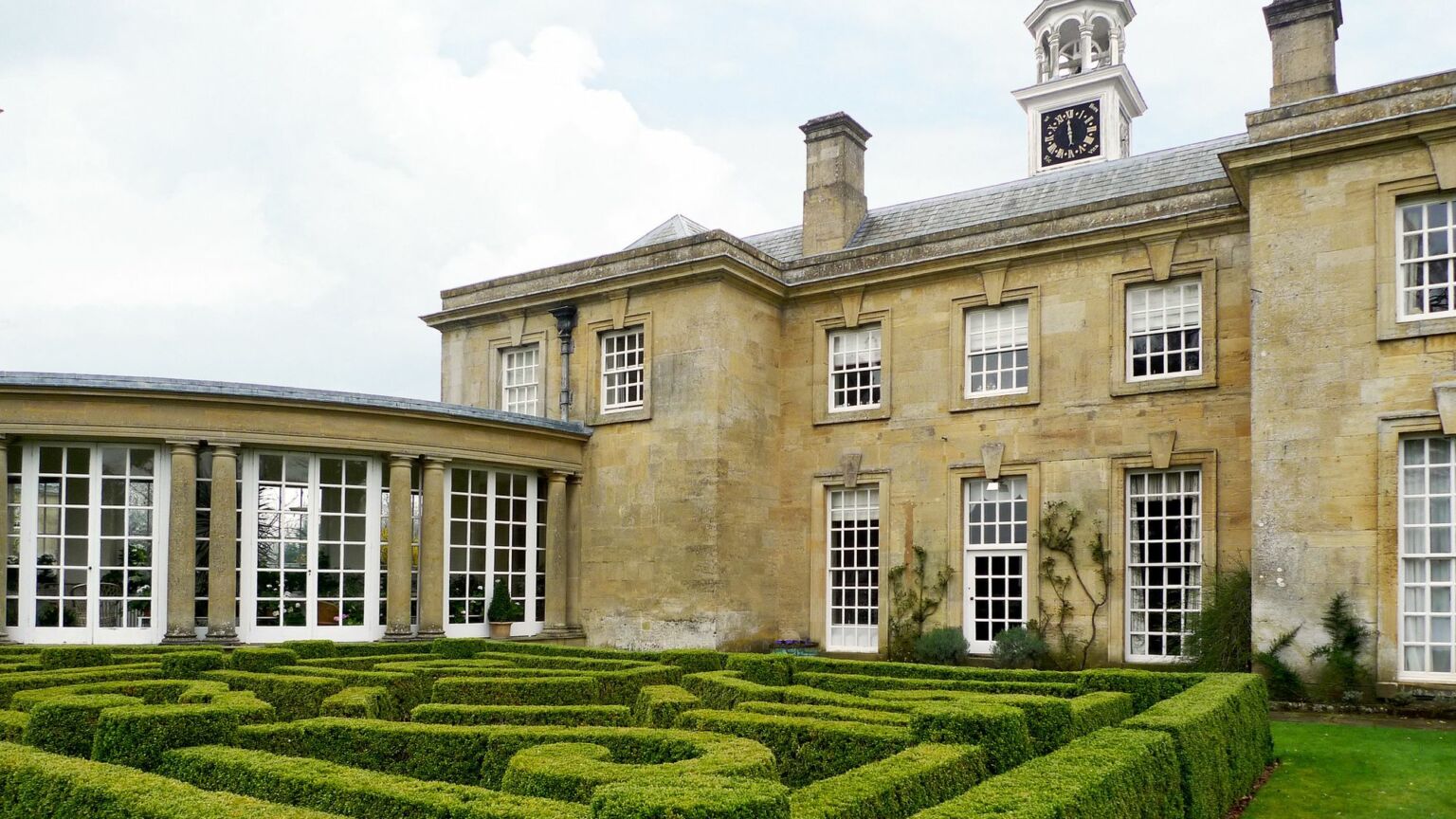 Every time the Remainer establishment has had to put its pro-EU prejudices to a public vote, it has lost. To their lasting shock and bewilderment, Remainer elitists lost the 2016 EU referendum. Their subsequent attempts to derail Brexit were dashed first by the Brexit Party's victory in the 2019 European elections, and then by the triumph of Boris 'Get Brexit Done' Johnson's Tories in the General Election later that year.
So it should come as little surprise to learn that top Remainers prefer to do their scheming behind closed doors, away from the prying eyes of the British public. That is the story behind last week's top-level cross-party summit on 'the failings of Brexit', staged as a 'private' (aka secret) affair in the luxurious surroundings of Ditchley Park in Oxfordshire, a stately home with a history of hosting diplomatic skulduggery.
Since news of the extraordinary two-day meeting was leaked to the Observer (Britain's most Remainer national newspaper), there have been attempts to play down its anti-Brexit content. It has been depicted as simply a business-like discussion between influential Remainers and a few longstanding Brexiteers, including Tory minister Michael Gove and former Labour MP Gisela (now Baroness) Stuart, focussed on the neutral-sounding question of 'How can we make Brexit work better with our neighbours in Europe?'.
Who could object to that? Well, we should, for a start. Because over the past seven years, democrats have surely learned never to believe a word that pillars of the Remainer establishment say in public. Whatever their protests of innocence now, and whatever was said in those secret discussions by the minority of Brexiteers, let's be clear: the Ditchley Park get-together was part of the ongoing plot to ditch Brexit, in practice if not yet in name.
Look at the cast of villains involved. They were led by former Blairite cabinet minister and ex-EU commissioner Peter Mandelson. Next to him was Labour's most hysterically anti-Brexit MP, David 'Brexiteers are like the Nazis' Lammy, who is somehow now shadow foreign secretary. The Remainer politicians were backed up, as usual, by a cabal of pro-EU civil servants such as Olly Robbins, the mandarin most responsible for the surrender treaty masquerading as a Brexit deal that Theresa May tried and failed to impose when she was prime minister.
What would these people and their allies really be talking about in any discussions around Brexit? Only one thing: not how to make it work, but how to render it redundant. Any notion that such long-in-the-tooth Remainer leopards might change their spots (or more accurately, EU stars) would be about as credible as MEP Guy Verhofstadt's latest loony claim that Brexit was to blame for Putin invading Ukraine.
Apart from Gove, who was apparently there in his role as a governor of the Ditchley Foundation, the few other Brexiteers present last week were isolated and mostly superannuated figures from the Remainer bastion of the House of Lords. By contrast, Mandelson, Lammy, Robbins and Co are key figures in Keir Starmer's Labour Party, laying the foundations for the pro-EU policy of a future Labour government.
This is what the top-level Remainer plot is really about: dragging Britain closer into the ambit of the EU and its rules, preparing for prime minister Starmer to change the terms of the deal when it comes up for renewal in a couple of years. Who needs to risk a second referendum when you can simply work around the real one behind closed doors?
The secret Ditchley Park meeting should be understood in the context of an increasingly shrill PR campaign to prepare the ground. We are being bombarded with stories about how Brexit is to blame for all of Britain's economic woes (has the rest of Europe somehow remained immune to the impact of the Covid and Ukrainian crises?), amid claims of a growing mood of 'Bregret' about leaving the EU.
Meanwhile, back in the corridors of power, a report from Bloomberg suggests that top Whitehall civil servants are already discussing how to forge closer UK-EU relations on migration policy, defence and rules governing 'economic statecraft'. Never mind what we vote for, it appears that the powerful Remainer 'blob' carries on regardless.
The insider website Politics.co.uk reports that 'Curiously, the [Ditchley] conference appears to have operated on fundamentally anti-political terms'. But there is really nothing odd about that. Brexit cuts across traditional party lines and the old left-vs-right political divide. It embodies the new division between unaccountable political elites, symbolised by the secret Ditchley Park affair, and popular democracy, as expressed in the historic Leave vote.
As I recently wrote on spiked, the one 'Bregret' many Brexiteers feel is that we have not got the greater democracy and national sovereignty we were promised. Tory governments have proved as untrustworthy as many of us predicted.
This week, in response to questions about the Ditchley Park meeting, prime minister Rishi Sunak insisted that he was 'proud' to have voted Leave and remains committed to 'taking back control'. Yet on the key issue of democracy, the Tories have achieved little or nothing. Reports suggest Sunak is now close to doing a deal on Northern Ireland that would allow European courts to continue to meddle in UK / Irish affairs. And the unelected House of Lords, ultimate stronghold of anti-democracy in British politics, is still empowered to interfere with the government's attempt to remove EU rules from the UK statute book. Who exactly, we might demand, is 'taking back control' today?
We need a forthright public response to the Remainer elites' private Ditchley Park plot to ditch Brexit. Let's remind the pessimistic, Britain-bashing political establishment that the greater democracy and national sovereignty for which we voted Brexit are not theirs to be bought and (mostly) sold over drinks at a stately home beano.
Mick Hume is a spiked columnist. The concise and abridged edition of his book, Trigger Warning: Is the Fear of Being Offensive Killing Free Speech?, is published by William Collins.
Picture by jcdl, published under a creative-commons licence.
To enquire about republishing spiked's content, a right to reply or to request a correction, please contact the managing editor, Viv Regan.