'Misogyny is at the heart of trans activism'
Miriam Cates on how trans ideology erodes protections for women and children.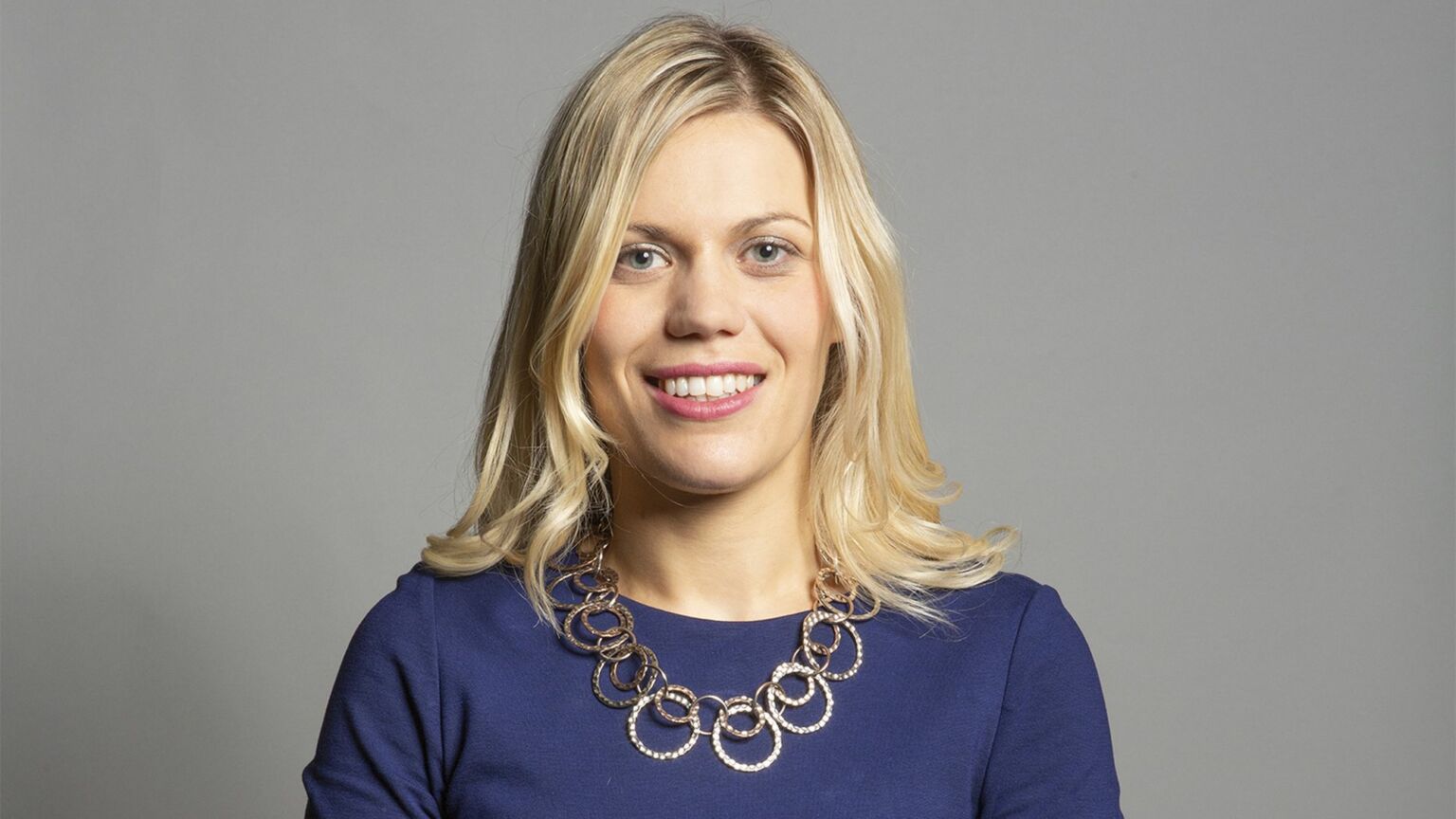 The trans movement's contempt for women has been on full display over the past few weeks, ever since the UK government blocked the Scottish government's planned gender-recognition reforms. Recently, supporters of Nicola Sturgeon's bill, including an MP and an MSP, attended a rally where protesters held signs threatening to 'decapitate' gender-critical women. In the UK parliament, Labour MP Lloyd Russell-Moyle, a vehement trans ideologue, went on a tirade against Miriam Cates. Cates, the Conservative MP for Penistone and Stocksbridge, had merely drawn attention to the dangers self-identification poses to women. Russell-Moyle's dismissal of these concerns as 'bigoted' spoke volumes about the trans movement's attitude towards women's safety.
Miriam Cates joined Brendan O'Neill on the latest episode of The Brendan O'Neill Show. Below is an edited extract from their conversation. Listen to the full episode here
Brendan O'Neill: What do you see as the main problem with Sturgeon's bill? Is it that it's a denial of reality and how sex works?
Miriam Cates: Absolutely. It also creates a legal fiction, by allowing people to change their legal sex. My personal view is that you shouldn't be able to change your sex on your birth certificate at all. Your birth certificate is a historical document that doesn't really belong to you. It belongs to society. You can't change your place of birth on your birth certificate, you can't change who your parents are on your birth certificate. So why should you be able to change your sex?
In some ways, though, that argument has been and gone. We do have the Gender Recognition Act, which is UK-wide, and you can legally change your sex on your birth certificate. But the problem with Sturgeon's bill is that it would almost make changing your gender into a momentary decision, all while reducing the age at which people can legally change their gender. How on Earth can a 16-year-old possibly know the long-term consequences of doing that? It makes a mockery of the law, and it makes a mockery of the fact of sex.
There are technical and legal arguments against going down this route, but there are also wider societal implications – it's a changing of the social contract.
At the moment, or at least until recently, we had an understanding across the whole of society that there are certain areas where men are not allowed to go and where women are not allowed to go – these are single-sex spaces. Toilets, bathrooms, changing rooms, prisons, hospital wards – for those single-sex spaces to work, they have to be policed by the whole of society. You do not have a policeman on the door of every public toilet, or outside every Primark changing room. The concept only works because it's socially unacceptable for a man to try to enter women's spaces or vice versa.
If you eradicate that social norm and break down the social contract that says men are not allowed in women's spaces, then you get into difficulty. You can't expect shop or restaurant workers to police who goes in the bathroom. Can you imagine a 19-year-old Saturday worker in Primark doing that? What is she supposed to say when a bloke tries to get into the women's changing rooms? Of course she's not going to ask to see his birth certificate. Access to changing rooms doesn't even rely on birth certificates, it relies on our social contract. And Sturgeon's bill weakens or outright breaks that contract. That's why predators are going to use that loophole to gain access to women's spaces. It's an inevitability.
O'Neill: Women who speak out on this topic, like JK Rowling and Posie Parker, are often subjected to death threats and rape threats. Would you say there is an underlying misogyny to the trans movement?
Cates: I have no doubt that many people and politicians who are taking the side of self-ID in this debate are doing it for reasons that they believe are compassionate and kind. But they need to open their eyes and look at the very heart of this debate. At the very heart of trans activism there is a violent agenda.
We need to remember that there is no civilised society in history that hasn't separated men and women in intimate spaces. And there's a good reason for that. Unlike in most species, adult males are far more physically powerful than adult females. Generally speaking, the average adult male can kill an average adult female with his bare hands. That's not the case in most species. But because of that significant strength difference, women and children need strong societal protections from men who would otherwise do them harm. When you break down those social norms, it is women and children who suffer.
Of course, most men do not mean most women and children harm. But in order to make sure that there aren't more opportunities to do harm, there has to be a strong understanding in society of men's obligations to women and children to keep them safe. And that's what trans activists seek to break down. It is hard not to see that, at the core of it, there is a deep misogyny that doesn't want to allow women and children protection. Activists are using identity politics as a way of breaking down that protection.
O'Neill: In relation to the issue of safeguarding children in particular, you've spoken out before about the Mermaids charity and the controversies around it. The charity was accused of sending teenage girls chest-binders behind their parents' backs. One trustee was found to have given a talk at a 'paedophile aid' conference. Another member of staff had posted sexually explicit photos of himself online. What does all this tell us, in your view?
Cates: The problem with Mermaids and other trans groups is that they've hijacked the popularity of the trans movement. They've taken advantage of the fact that teachers and people with responsibility over children want to be kind and inclusive. 'Trans rights' has been portrayed as the next frontier of social justice. And so people supported the trans movement without thinking critically about why someone would want to tell a child that they're born in the wrong body. Why would someone want to separate a child from the loving protection of their parents? Why would someone want to tell a child to do something behind their parents' back or keep a secret? Those are all safeguarding red flags.
Some people have been blinded by the politics of this. People have failed to ask the right questions. The Charity Commission recently launched a statutory inquiry into Mermaids. I wouldn't want to preempt the outcome of that, but I don't think enough questions have been asked – not just about Mermaids, but also about other organisations. And all because of the political risks of speaking up.
Miriam Cates was talking to Brendan O'Neill on the latest episode of The Brendan O'Neill Show. Listen to the full conversation here:
To enquire about republishing spiked's content, a right to reply or to request a correction, please contact the managing editor, Viv Regan.