Is this the beginning of the end for Mermaids?
The CEO of the controversial trans-kids charity has unexpectedly stepped down.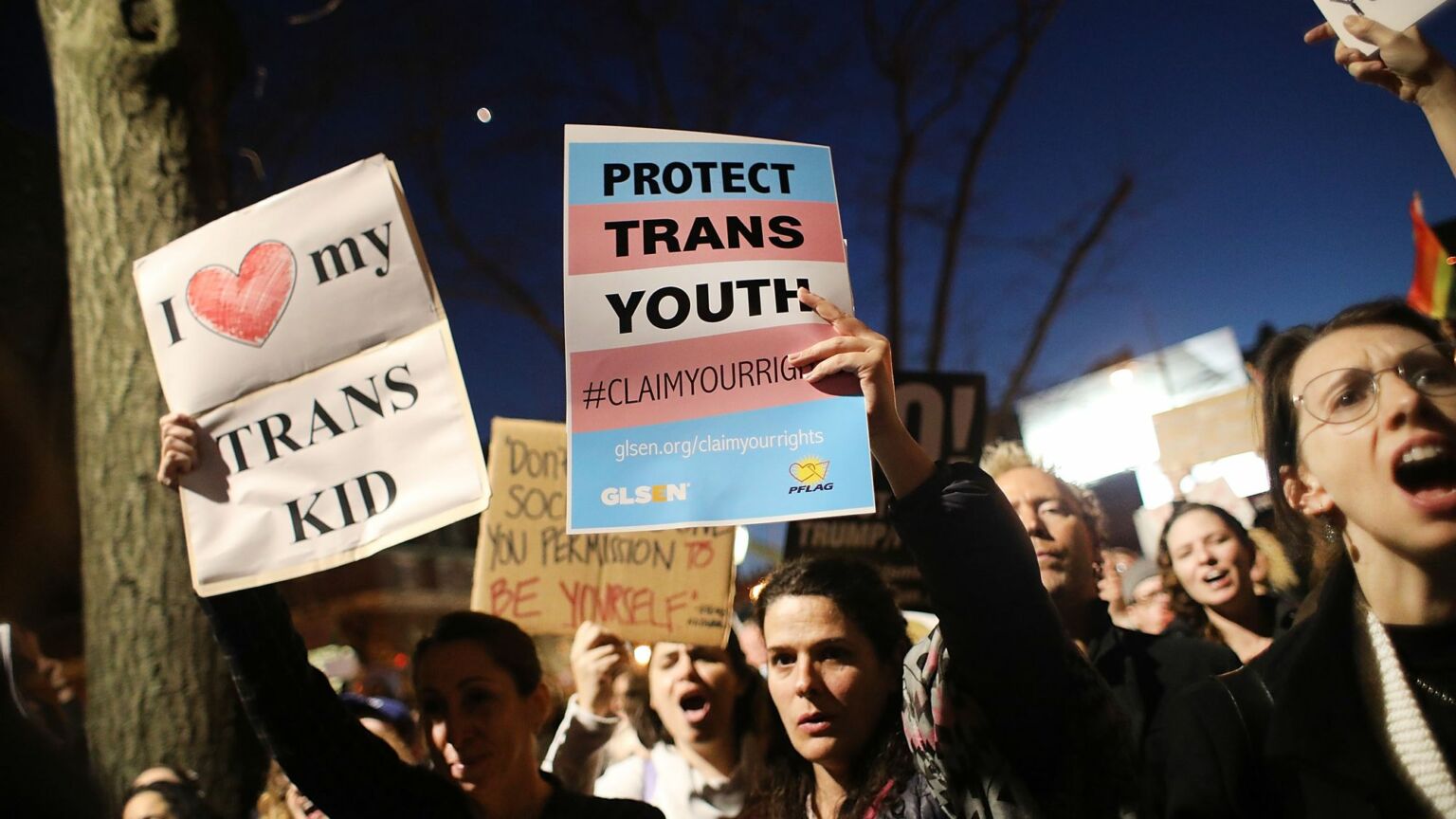 On Friday, as football fans across the nation were cracking open cans ahead of kick-off, child-transition charity Mermaids slipped out an announcement that chief executive Susie Green had left the organisation. In a bland statement, chair of trustees Belinda Bell said she was 'grateful' to the outgoing CEO for her six years at the helm and that an interim replacement would be appointed. No further details were offered.
In spite of the World Cup distraction and the tight-lipped statement, journalists jumped on the news of Green's departure. The previously supportive Guardian was the first to break the story, closely followed by The Times. This shows just how radioactive Mermaids has become, and how eager many readers are to see into its melting core. Ultimately, the real story here is not that Green has left, but the uncertain future of the charity she leaves behind.
Green, who took up the role of chief executive in 2016, led the charity first to fame and later to controversy. She secured significant funding and celebrity endorsements before a series of alleged safeguarding breaches hit the headlines.
In its early years, Mermaids, which formed in 1995, did not refer to 'transgender children', but to 'teenagers and children with gender-identity issues'. Even in 2015, the charity's website explained that its aim was to 'let the child develop as he or she is naturally meant to, while loving and accepting them for who they are at the present time'. It seems likely that its shift towards a more ideological approach, in which children who say they are trans are affirmed in their new identities, was informed by Green's own experience, which she has widely publicised.
Green is open about the fact she gave her own child puberty blockers from age 12 and oestrogen at 13, before arranging sex-reassignment surgery in Thailand at 16. Her personal story seemed to give the charity a boost. Shortly after Green's appointment, the charity was granted funding by the Department for Education (DfE), Children in Need and the National Lottery's Awards for All scheme. Under Green's leadership, Mermaids' total income rose from just over £80,000 in 2016 to £1,847,868 by 2021.
Mermaids is unrecognisable from the tiny parent-support group that was founded nearly 30 years ago. It now has around 44 staff members and 110 volunteers. And it has not simply grown in size. Under Green's leadership, it has metastasised into a transgender lobby group. The influence of this once tiny charity should not be underestimated. Last year, it boasted of delivering a total of 143 training sessions to a variety of institutions, including social services, police forces and schools.
For years, Mermaids seemed untouchable. When I looked into the charity for spiked in 2020, the #BeKind brigade told me that my words would lead to 'trans children' committing suicide, and that I had blood on my hands. Far worse, back in 2018 some of those who had criticised Green's actions found themselves visited by the police. But now, thanks to the planned closure of gender-identity services at the Tavistock clinic, the bravery of detransitioners and the efforts of grassroots activists, public opinion has shifted and mainstream news outlets have stepped up.
In August, an investigation by the Telegraph revealed that staff at the charity were allegedly sending out breast-flattening devices to girls against their parents' wishes, and that non-medically trained staff were dispensing incorrect advice about puberty blockers. Both such interventions are informed by the idea that children ought to be affirmed in their 'trans identities', and that to do otherwise is dangerous. These reports sparked wider scrutiny of both the beliefs promoted by Mermaids and the work that it does. It has rarely been out of the papers since.
Allegations have surfaced of multiple alleged safeguarding failures, the most recent of which was the appointment of digital-engagement officer Darren Mew, who was found to have posted explicit images, including some of himself dressed 'as a schoolgirl', online. This came hot on the heels of the news that academic and former trustee Dr Jacob Breslow had written extensively about the 'queer life of children's desires' and had spoken at a conference organised by a paedophile-aid group. When the news came to light, he was forced to resign.
In the aftermath, the Charity Commission launched a regulatory-compliance case over concerns about Mermaids' 'approach to safeguarding young people'. The National Lottery Community Fund has paused future payments to the charity until the Charity Commission concludes its case, and the DfE has removed Mermaids from its mental-health and wellbeing resources for schools.
Yet rather than reflect on its actions, Mermaids has instead complained that it is 'under attack' from 'anti-trans activists' who it claims are threatening its staff and volunteers, intimidating its funders and bullying its 'community'. No evidence to support these claims has been forthcoming, though the claims have been used to promote Mermaids' latest fundraising campaign.
Mermaids is no victim. The real victims are those who were let down by the charity – the parents who were told to be led by their confused children, and the children who were told that happiness could be found by changing their bodies, rather than their mental state.
It seems likely that all but the most committed celebrities will now back away from Mermaids, and corporate supporters will be scared off by reputational damage. It was Green who transformed Mermaids from a small support group into an ideologically charged lobby group. In the wake of her departure, the remaining staff have a choice. The easy option would be to carry on as they are, deflecting all criticism as unprovoked attacks. But the honest option, the honourable option, would be to admit to Mermaids' mistakes and disband the charity once and for all.
Jo Bartosch is a journalist campaigning for the rights of women and girls.
To enquire about republishing spiked's content, a right to reply or to request a correction, please contact the managing editor, Viv Regan.