How has Mermaids escaped scrutiny for so long?
Finally, serious questions are being raised about the charity's 'affirmation' approach to gender identity.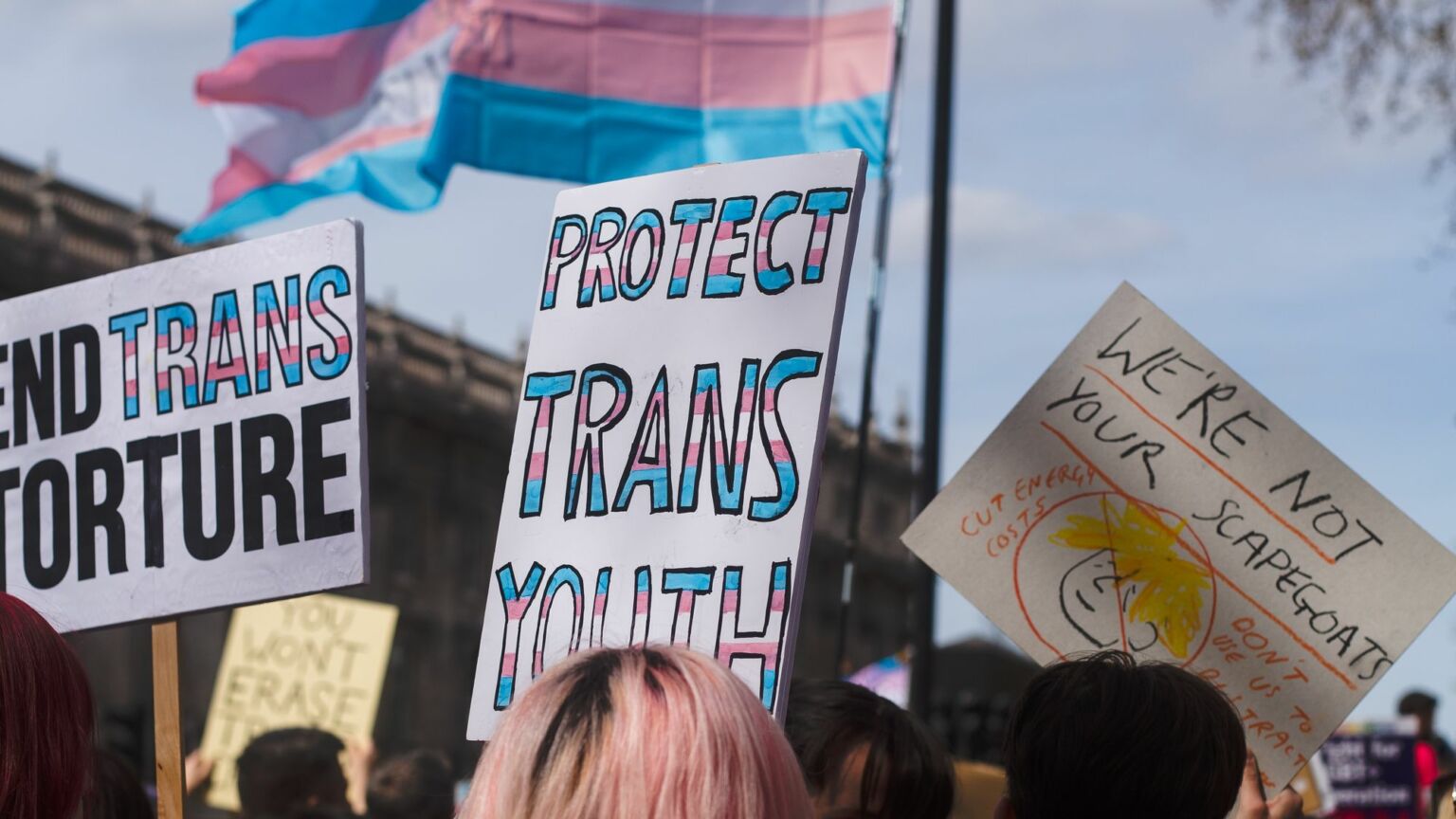 It's tempting to wonder what was going through the mind of Dr Belinda Bell when she told a packed court that Mermaids, the controversial trans children's charity she chairs, '[doesn't] give medical advice'. Because now, less than two weeks since she made it, this claim looks more than a little questionable.
Bell was giving evidence in a case launched by Mermaids against the government regulator, the Charity Commission, over its decision to grant the LGB Alliance charitable status. (Mermaids argues that the LGB Alliance, which advocates for the rights of same-sex-attracted people, is transphobic.) Yet now, it is Mermaids that finds itself under scrutiny from the Charity Commission, following a damning investigation by the Telegraph this week.
On Monday, the Telegraph alleged that Mermaids' online help centre had, inaccurately, told children as young as 13 that puberty-blocking medication was safe and 'totally reversible'. The NHS and other leading medical bodies across the world dispute this. The US Food and Drug Administration (FDA) recently slapped a warning on puberty blockers, noting a risk of serious side-effects, including brain swelling and vision loss.
The Telegraph also alleges that Mermaids has sent breast-flattening devices, known as binders, to children – sometimes against their parents' wishes. And on a forum for 12- to 15-year-olds run by Mermaids, a moderator reportedly publicly congratulated a 13-year-old user for deciding that they were transgender and announcing 'that they wanted drugs and "all the surgeries"'.
For nearly a decade, parents, campaign groups and professionals have been raising concerns about Mermaids and its so-called affirmation approach to gender identity. According to Mermaids, if a child says he or she is trans, that identity should not be questioned. Clinicians at the soon-to-be disbanded Tavistock clinic – the NHS's specialised gender-identity service for young people – warned that trans lobby groups like Mermaids were influencing medical decisions, including over the use of puberty blockers. Former Tavistock director Polly Carmichael was explicit about why the service decided to start a trial of puberty blockers, telling Vice magazine in 2016 that 'there was a lot of pressure coming from certain groups to introduce it'.
Mermaids has also long enjoyed the support of major institutions – from NHS bodies and police forces to mega-sized corporations. 'Over the past year', Mermaids recently boasted, 'we have collaborated with an extensive list of corporate partners, including Lloyds, Barclays, Tesco, Aon, BP, BCLP, P&G and Unilever'.
Yet despite its institutional and corporate backing, Mermaids still styles itself as an embattled champion of a misunderstood minority. Following a glittering champagne reception at Buckingham Palace in 2017, Green told Pink News that 'Our detractors try to play down the suicide attempt stats, the bullying and the self-harm. Why?'
But the statistics are not 'played down'. They simply don't exist. There is little conclusive evidence that putting children on the medical pathway to transition prevents suicide or self-harm.
Michael Biggs, a sociology professor at the University of Oxford, has carried out an extensive analysis of the use of puberty blockers. 'Puberty suppression as a treatment for gender dysphoria has never been tested in a proper clinical trial', he tells me. 'We know from animal experiments that puberty suppression has cognitive effects that are not reversible. The only significant evidence to favour puberty suppression came from a longitudinal study of 70 Dutch adolescents, which killed one of the patients.' Biggs considers the actions of Mermaids 'irresponsible'.
It is understandable that those who support Mermaids might be defensive about the latest revelations – especially those parents who have affirmed their children in their belief that they are the opposite sex. After all, this is personal, not simply political.
But it is also personal for those who were forced out of their jobs for questioning the wisdom of child transition – from Tavistock whistleblower Sonia Appleby to school governor John Parker. It is personal for the detransitioners like Keira Bell who, having taken puberty blockers and cross-sex hormones, have been left not knowing whether they can bear children. It is personal for gender-critical campaigners, such as Stephanie Davies-Arai of Transgender Trend, who have been subjected to years of abuse and intimidation by trans activists. And of course, it's personal for the many families desperately trying to support children who have been told that their future happiness depends on them making irreversible changes to their bodies.
It is high time that Mermaids and its approach to gender came under some serious scrutiny.
Jo Bartosch is a journalist campaigning for the rights of women and girls.
To enquire about republishing spiked's content, a right to reply or to request a correction, please contact the managing editor, Viv Regan.