David Carrick, self-ID and the naivety of the elites
Sexual predators abuse their power and lie to get access to victims. Gender ideologues seem to have forgotten this.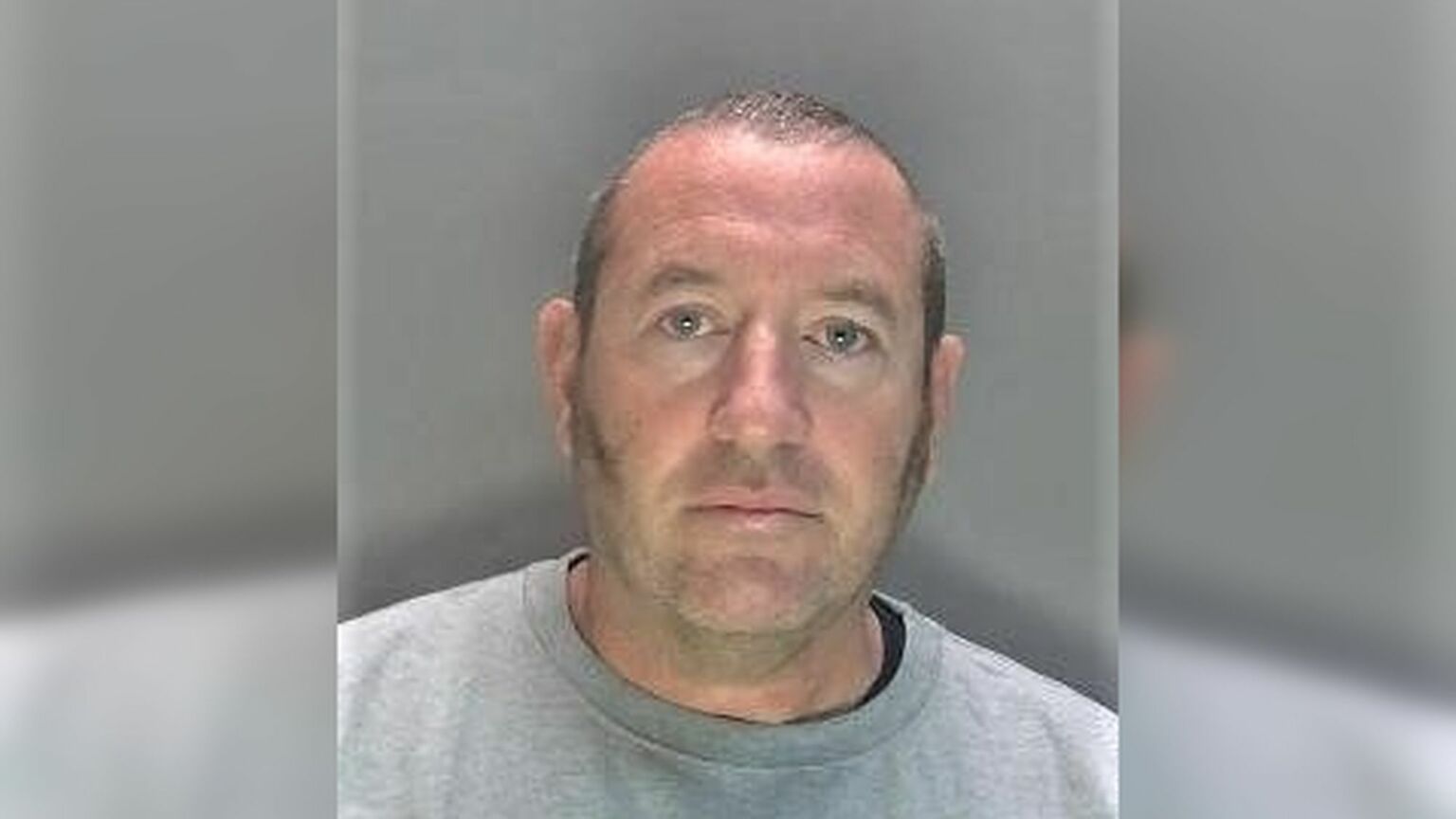 We are constantly assured by the trans lobby that gender-recognition reforms, such as those recently proposed (and thankfully blocked) in Scotland, pose no danger to women and children. The line you'll hear is that anyone seeking to 'self-identify' as a woman will be totally sincere in their desire to live as the opposite sex. No one would ever try to abuse the system in order to gain entry to female-only spaces for nefarious reasons. Apparently, anyone who suggests they might is a bigoted scaremonger.
The shocking case of David Carrick – a serial rapist, sexual predator and former police officer – ought to challenge this profoundly naive assumption. Carrick is not trans, nor did he ever claim to be. But there are lessons from his case for the self-ID debate.
Carrick was a serial abuser who used his position in the Metropolitan Police as a way to gain the trust of his victims, before brutally abusing them. And he later used his position to threaten them into keeping silent.
This week, he pleaded guilty to 49 charges, including 24 counts of rape against 12 different women, between 2003 and 2020. Despite multiple opportunities for the Met to heed the warning signs (including numerous reports and investigations against him), Carrick was not only allowed to keep his job for 20 years, but he was also promoted into the elite parliamentary and diplomatic-protection command, where he carried a firearm. During this time, he was never prosecuted and Scotland Yard repeatedly decided he had 'no case to answer' for any disciplinary hearings.
These revelations, especially that the Met took no action against multiple allegations, have caused widespread outrage. Rightly so. This was an unforgivable abuse of power that went ignored by the authorities.
So what does this have to do with self-ID? It is a reminder of what predators can do when given additional powers and privileges. Carrick was able to use his police badge to gain the trust of his victims and then to intimidate them into silence. Self-ID also empowers potential abusers, by giving them carte blanche to enter women-only spaces. These include spaces where women may be undressed, or places where women may be in a vulnerable state – such as women's prisons, single-sex hospital wards and rape-crisis centres.
More egregious still, women whose instincts tell them there is a man in their space, who should not be there, will be ignored. Should a woman complain about his presence, his right to be there will trump her sense of safety. Clearly, self-ID gives advantages to predators that they wouldn't otherwise have – the authority to enter hitherto forbidden spaces.
Even though self-ID is not the law of the land in Britain, it has become the guiding policy of many of our institutions. And the terrible consequences for women are already becoming clear. In prisons, there has recently been a tightening up of the rules around trans-identifying prisoners, but these changes came too late to prevent the inevitable. Some men, including those who were imprisoned for sex offences, have been transferred to women's prisons. As anyone could have predicted, there have been multiple cases in which these men went on to assault women inmates. This is what happened in the case of 'Karen White' in 2018. A man who had previously been convicted of various sexual offences was sent to a women's prison, where he sexually assaulted two women.
In hospitals, there have also been horrific cases of abuse at the hands of trans-identifying males. Last year, it came to light that a female patient was raped by a man on a single-sex ward at an NHS hospital. The hospital denied that the attack had occurred. It even insisted there were no men on the ward for it to have taken place. NHS policy treated the abuser, for all intents and purposes, as a woman.
When such incidents do occur, the institutions involved, and the establishment more broadly, have a tendency to brush women's complaints aside. Take, for example, the Wi Spa scandal in the US in 2021. A trans-identifying man exposed his genitals to a group of women and a child in a Los Angeles spa. When a woman reported the man's presence to the spa's front desk, staff pointed to the trans-inclusion policy. When a video of her complaints went viral, the woke media insisted the whole incident was a hoax. Several months later, the man was arrested and charged with indecent exposure.
An even more shocking incident occurred in northern Virginia, where the Loudoun County school board tried to cover up the fact that a 'genderfluid' boy had raped a girl in the girls' toilets of the school. Last month, a grand-jury investigation revealed the lengths the school board went to hide the truth. Unwilling to concede the dangers of its new gender-neutral bathroom policy – brought in shortly after the assault in question – the board denied any knowledge of the rape. It even had the girl's father arrested when he spoke out at a school-board meeting.
Any legislation that aims to make it easier for men to identify as women will inevitably make cases like these more likely. Had the UK government not stepped in at the last minute to stop the Gender Recognition Reform (Scotland) Bill from being passed into law, the process of legally changing sex would have been made significantly easier. The self-ID law would have removed the requirement for a person to be diagnosed with gender dysphoria to access a gender-recognition certificate. A man could identify as a woman and, after just three short months, be legally recognised as a woman and gain lifelong access to single-sex spaces.
Women's groups have long tried to warn of the safeguarding risks associated with self-ID and with opening up women's spaces to men. Scottish secretary Alister Jack made the sensible observation that, had the bill been successful, the result would have opened the door to 'more fraudulent or bad-faith applications' for gender-recognition certificates. That is, potential offenders could more easily change their legal sex in order to have ready access to victims. Such concerns have been raised time and again, but they have invariably been dismissed by trans activists as 'transphobic'.
The common retort from trans activists is that abusers don't need to pretend to be anything in order to commit horrendous crimes. This is often true – they don't strictly need to pretend to be trans. Perhaps David Carrick would have gone on to abuse women even if he were not a police officer. But he would have had fewer opportunities to exploit. Why on Earth would we want to give abusers more opportunities than they already have?
Proponents of self-ID seem to inhabit a parallel universe – where abusers would never lie and where predators would never exploit a privilege or a loophole. This naivety is putting women at risk.
Lauren Smith is an intern at spiked.
Picture by: Hertfordshire Police.
To enquire about republishing spiked's content, a right to reply or to request a correction, please contact the managing editor, Viv Regan.