Why did we ever let male rapists into women's prisons?
Vulnerable women have been put at serious risk by the state's blind devotion to trans ideology.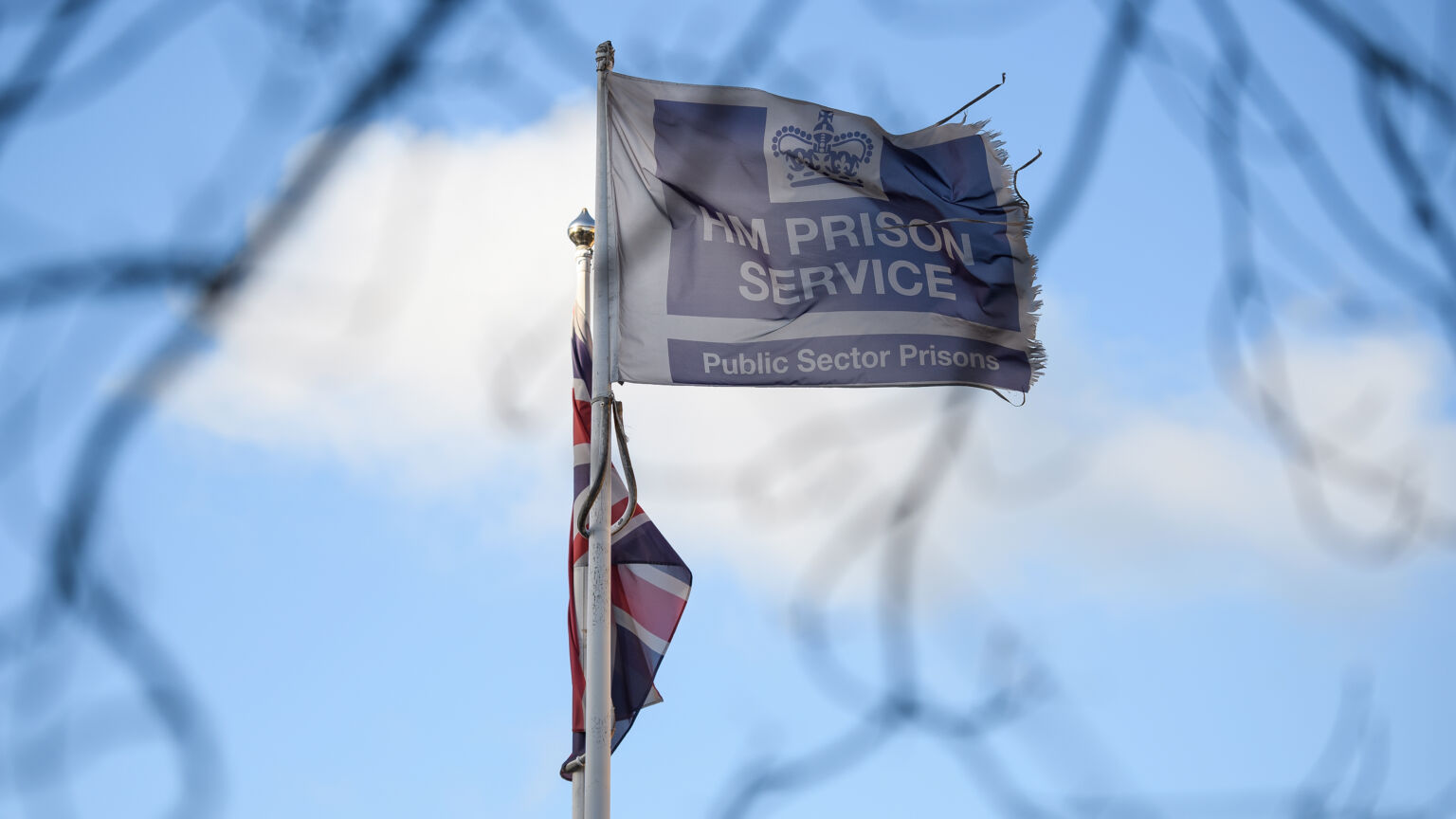 A decade after dismissing feminists as 'obnoxious bigots', UK justice secretary Dominic Raab is soon expected to come out in a pink pussy hat to 'reclaim the night'. Well, almost. According to the Mail on Sunday, Raab is planning a change of policy to ensure that women in Britain's prisons, some of the most vulnerable women in the country, will no longer be locked up with men. Tearing down the patriarchy might not be at the top of Raab's agenda, but in this one move to protect female prisoners, he has done more for vulnerable women than many self-proclaimed feminist politicians ever have.
The new rules on transgender inmates are expected to say that ministers will need to sign off any transfers of prisoners from male to female prison estates when they self-identify as women. The government will also have the power to order the removal of male prisoners who identify as women from women's jails.
This might all seem like common sense. But over the past few years prison officials have found themselves caught between defending the rights of male lags claiming to be ladies and protecting the actual women in their care – and they have mainly sided with the lags.
The policy change followed several alarming incidents involving trans inmates in women's prisons. Sources told the Mail on Sunday that Raab was persuaded to act after a convicted male murderer, who identifies as trans, was discovered having sex with a female inmate in HMP Bronzefield, a women's prison. A whistleblower said the killer had allegedly been overheard saying: 'I love pussy – why would I want to be in a man's prison?'
Dr Kate Coleman of pressure group Keep Prisons Single Sex welcomes Raab's new measures, as they acknowledge that current Ministry of Justice (MoJ) policies 'are putting women in prison at risk'. 'I very much hope that the next PM and cabinet choose to implement this proposal and indeed go further to ensure that the female prison estate is a single-sex facility', she tells me.
Shockingly, at present, the MoJ doesn't keep records of male criminals who have legally changed their sex. More striking still, the current prison policy does not require male prisoners to have had the 'chop op', or even to be in possession of a Gender Recognition Certificate (a legal acknowledgement of a person's chosen gender), for them to be transferred to a women's prison. Instead, the policy takes 'as its starting presumption a wish to respect someone in the gender in which they identify'.
Tellingly, the much smaller number of female inmates who identify as men are also housed in the women's estate – a tacit acceptance by the MoJ that being female would put them at risk of sexual assault if they were surrounded by male prisoners.
So how did we ever arrive at a situation where convicted rapists and the like were allowed to simply self-identify as women? The path here was paved by the misguided actions of activists, the cowardice of professionals and the credulity of dimwitted politicians.
Broadly speaking, it started in 2015 with a petition illustrated by a snap of a photogenic criminal called Tara Hudson. Hudson, a repeat violent offender, was given a custodial sentence after headbutting a barman's teeth out. He was described in court as having a 'worrying criminal record'. Just one month prior to his conviction Hudson was interviewed by the Mirror under a different name as he was working as a glamour model and Playboy TV chat host. 'I'm actually a bloke', he said. Meanwhile, advertisements for sexual services provided by Hudson described him as a 'shemale' boasting a 'seven-inch surprise'.
When Hudson was first sent down, he was placed in HMP Bristol, a men's category B prison. He then asked to be moved to a women's prison, though he admitted he had never legally changed gender out of 'laziness'. It was around this time that Hudson became an unlikely trans-rights pin-up and the allegedly 'harrowing reality of being a transwoman in an all-male prison' was suddenly headline news. (Though given Hudson's headbutting history, it seems likely he would've been able to hold his own in a men's prison.)
A petition was then circulated calling for the 'British judicial system, as a whole, to immediately address the dangers Ms Hudson is facing, and amend her sentence that she may spend it in an all-women's prison instead'. It quickly gained over 150,000 signatures.
Hand-wringing MPs from across the political spectrum quickly jumped on the bandwagon. The Green Party's Caroline Lucas, then Liberal Democrat leader Tim Farron and then Conservative MP Ben Howlett called for Hudson to be transferred to a women's prison. Howlett, who was on the Women and Equalities Select Committee, stated: 'We will be pressing the Ministry of Justice for a formal line following this and work to ensure there is no repeat of this situation in future.'
Their wish was granted when, a year later, the MoJ changed its guidance to allow 'transgender offenders to experience the system in the gender in which they identify'.
If there is one thing that is known about prisoners as a demographic, it is surely that they are more unscrupulous than the general population – and certainly more willing to exploit situations to their own advantage. In the years since the MoJ changed its guidance, the number of male prisoners suddenly discovering their inner Trixiebell soared. MoJ figures show a rise in trans-identifying prisoners from 70 in 2016, when the data were first collected, to 139 in 2018.
No one asked female prisoners what they thought of their new bepenised cellmates. Quite the opposite. Those who dared to refer to these male prisoners as 'he' or 'him' were told they could face additional time on their sentence.
The problem of men in women's prisons became so acute that in March 2019 a specialist facility for high-risk male offenders who identify as women – called Wing E – had to be set up. This followed the widely publicised case of convicted rapist Karen White (previously known as Stephen Wood), who was transferred to a women's prison where he went on, unsurprisingly, to assault female inmates. Despite the specialist trans facility, at present, there are still 40 self-identified transwomen prisoners locked up along with women.
Clearly, this madness has gone on for far too long. Dangerous men should never have been housed in women's prisons. With Raab's new proposal, at least a semblance of sanity looks set to be restored.
Jo Bartosch is a journalist campaigning for the rights of women and girls.
To enquire about republishing spiked's content, a right to reply or to request a correction, please contact the managing editor, Viv Regan.