The Wi Spa scandal is worse than we thought
The liberal media's branding of this incident as a 'hoax' was disgraceful.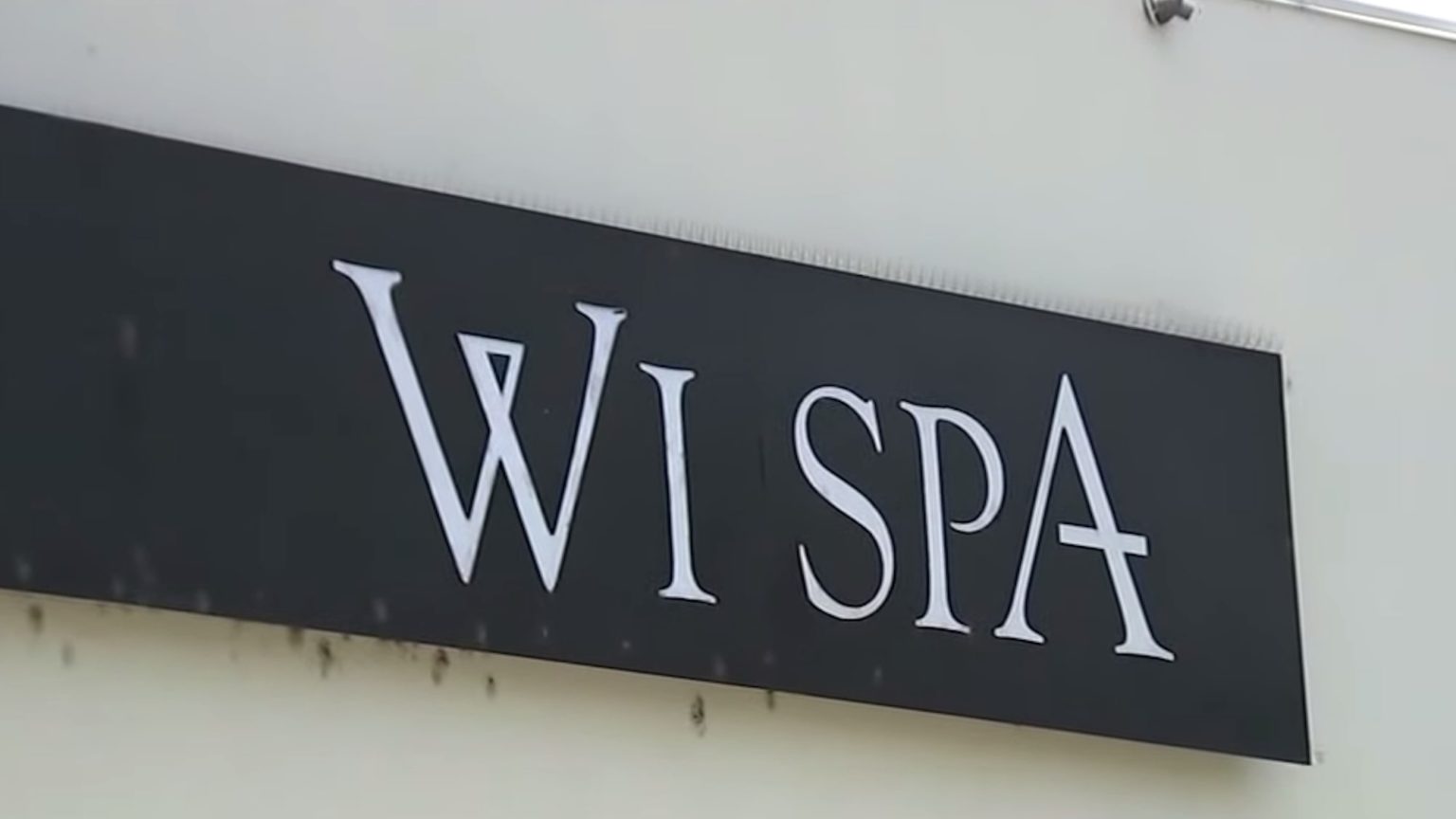 What kind of person would cast aspersions on a woman of colour in order to defend a man who had allegedly exposed his genitals to women? Surely you would need to trawl the darker, weirder regions of the internet to find such an individual, to discover people so bereft of morality that they are willing to question the reputation of a black woman in order to shield an alleged flasher from critique? Actually, no. You only need to look to the Guardian, that self-styled conscience of decent liberals, that bastion of woke rectitude. For it was there, in the pages of this chattering-class bible, that in a clash between a woman of colour who had been flashed at and the man who allegedly flashed at her, it was the former who was demonised and the latter who was treated with sympathy.
This is the return of the sordid scandal of Wi Spa, a Korean spa in Los Angeles that found itself in the eye of an online storm two months ago when a female patron complained of seeing a man in the women's area. An Instagram user who goes by the name Cubana Angel filmed herself complaining to the spa staff about someone with a 'dick' parading around in front of women and girls: 'So it's okay for a man to go into the women's section [and] show his penis around the other women, young little girls – underage – in your spa?' One of the spa workers said something about 'sexual orientation' – presumably meaning that this man was actually a trans woman – to which Cubana Angel said: 'What orientation? I see a dick! That lets me know he's a man. He's a man. He is a man.' Like a physical manifestation of men on the internet who love telling women they're wrong, a hip young white dude then interrupted Cubana Angel and told her she was 'being a dick'. Yeh, why can't these silly black women shut up and accept the odd penis in the steam room? What's their problem?
The video went viral and a storm developed. 'Spa Wars', the Sun called it. There were protests outside Wi Spa, involving both trans activists and critics of the trans ideology. Things got so heated that at one point LAPD officers fired rubber bullets. But what was possibly the most alarming aspect of this ever-so 21st-century scandal was the response of the supposedly liberal media. They failed, utterly, to investigate the events at Wi Spa in a cool, neutral, reasoned fashion, and instead leapt to the conclusion that it was a fuss over nothing or possibly even a hoax. Maybe that crazy black lady made it up. It is not an exaggeration to say that this one event, strange as it was, has exposed the moral and professional rot of the liberal media, and the extent to which some journalists have allowed their borderline religious devotion to wokeness to override their commitment to objectivity and truth.
For there has been a development in the case. A 52-year-old man has now been charged with indecent exposure. Darren Merager faces five felony charges of exposing himself to four women and a girl in Wi Spa on the date that Cubana Angel made her video. The LAPD says it 'conducted interviews of victims and witnesses, reviewed the evidence, and ultimately corroborated the allegations of indecent exposure'. It is alleged that Mr Merager was semi-erect when he was nude in front of the women and the minor. Of course it remains to be seen if the charges lead to a firm conviction, but it is worth noting that Merager has previous. He has a 'history of exposing [himself]' in women's changing rooms, as the Daily Mail reports. He has numerous criminal convictions, including two for indecent exposure, in 2002 and 2003, and one for failing to register as a sex offender.
There should be a lot of soul-searching in broadsheet newsrooms right now. For the way journalism's self-styled warriors for decency initially responded to the Wi Spa incident was genuinely disturbing. They essentially tried to rubbish the viral-video woman's claims. The incident could have been 'faked', said a headline in the Independent. It reported that LGBT activists believe 'the video may be a hoax'. The word 'hoax' was on the lips of many a woke observer. 'The Wi Spa video may have been a hoax', said Slate, but it 'inspired real anti-trans violence'. So the woman complaining of indecent exposure was essentially a liar and the real victims were trans people? Nice. '[T]here was likely no trans woman there to begin with', said Slate; rather, this was a 'hoax' used as a 'pretext' for 'outbursts from the far right'. Slate has now quietly added a note to its piece pointing out that a 'serial sex offender' has been charged with indecent exposure at Wi Spa.
The Guardian took a lead in casting doubts on the claims of indecent exposure. The headline of its feature article was 'A nightmare scenario' – though, remarkably, that was a reference not to the alleged sexual offence committed against women who just wanted to use a spa but rather to the subsequent online pushback against the trans ideology. The Guardian said it was 'unclear whether a trans woman was actually present'. It said a spa employee claimed 'there were no trans patrons with appointments that day'. So maybe, the Guardian's intrepid reporters wrote, 'the incident was staged'. There have been 'no other witnesses', they said, just Cubana Angela. We now know that isn't true.
The worst element of the Guardian's shoddy, partisan reportage was its nudge-nudge comments about Cubana Angel. Can this woman really be trusted, the Guardian essentially asked? After all, she's a Christian. 'Her social-media page frequently features Bible quotes', we were told. The horror. She has also expressed opposition to same-sex marriage and abortion. And? So what? Committed black Christians can be victims of sexual offences too, you know. The Guardian skirted perilously closely to saying Cubana Angel was not a reliable or convincing victim, like those sexist judges of old who would wonder out loud if women of 'questionable' morals could really be trusted on matters of sexual offence. What happened to 'Believe Women', the rallying cry of the #MeToo movement? It seems such belief is fully suspended when the woman is a Christian and the person she's making accusations against is a man who allegedly identifies as trans.
And so we end up in the truly bizarre situation where the Guardian and others respond to an accusation of indecent exposure by crying 'hoax'. Where so-called liberals took the side of a white man who allegedly showed his semi-erect penis to women and a girl over a black woman who raised the alarm about this alleged sexual offence. Where commentators like Owen Jones could denounce the 'campaign of lies' over Wi Spa before he knew the facts, and Laurie Penny could say to a mother worried that her daughter might see a naked man in a female changing area that her daughter should not 'stare at other people's genitals without their permission, because it's rude'. Yeh, that's the problem here – not blokes flashing their penises but rude girls looking at them. Victim-blaming on steroids.
This affair has exposed the confusions, dishonesty and moral contortionism of identity politics and of the transgender ideology in particular. It confirms that feminists are right to worry that some born males will seek to exploit self-ID loopholes to do harm to women and girls. And it confirms that the woke set's devotion to the trans cause is now so singular, so unthinking, that their instant response to an allegation of a seeming trans person victimising women is to call the women liars and to accuse them of assisting the far right. What a low approach to matters of women's safety and rights. As I say, we must wait to find out the full truth about what happened in Wi Spa. But one thing we know for certain already is that sections of the liberal media have abandoned truth-seeking for virtue-signalling, and that adherents to the cult of genderfluidity have become so dogmatic that they will respond with unforgiving intolerance to any incident or claim that challenges their holy narrative. Anyone who thinks any of this is 'progressive' is living in cloud cuckoo land.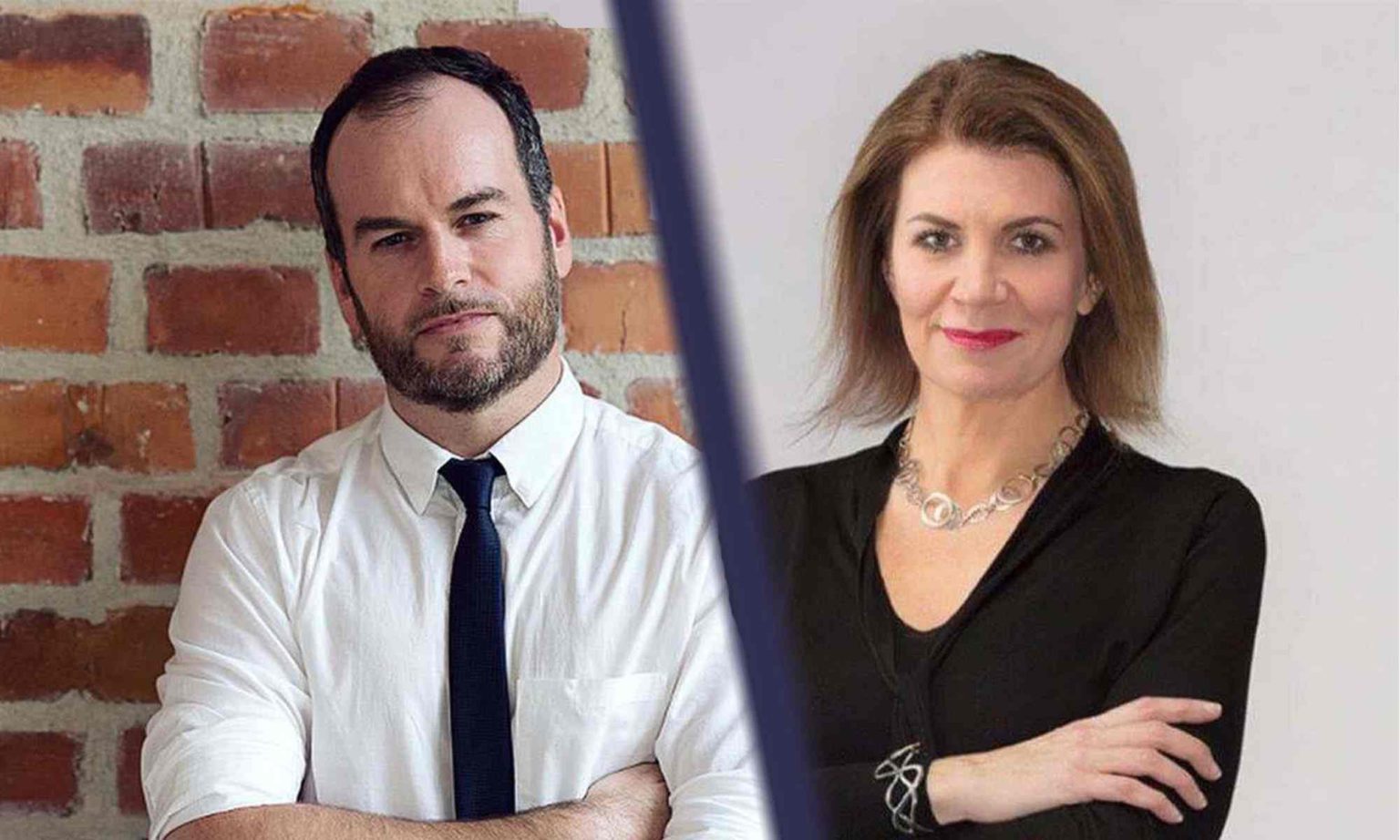 A world gone mad – with Brendan O'Neill and Julia Hartley-Brewer
ZOOM EVENT
Wednesday 22 September – 7pm to 8pm
Tickets are £5, but spiked supporters get in for free.
To enquire about republishing spiked's content, a right to reply or to request a correction, please contact the managing editor, Viv Regan.