Good riddance to Saint Jacinda
The New Zealand PM became an international poster girl for 'kindly' authoritarianism.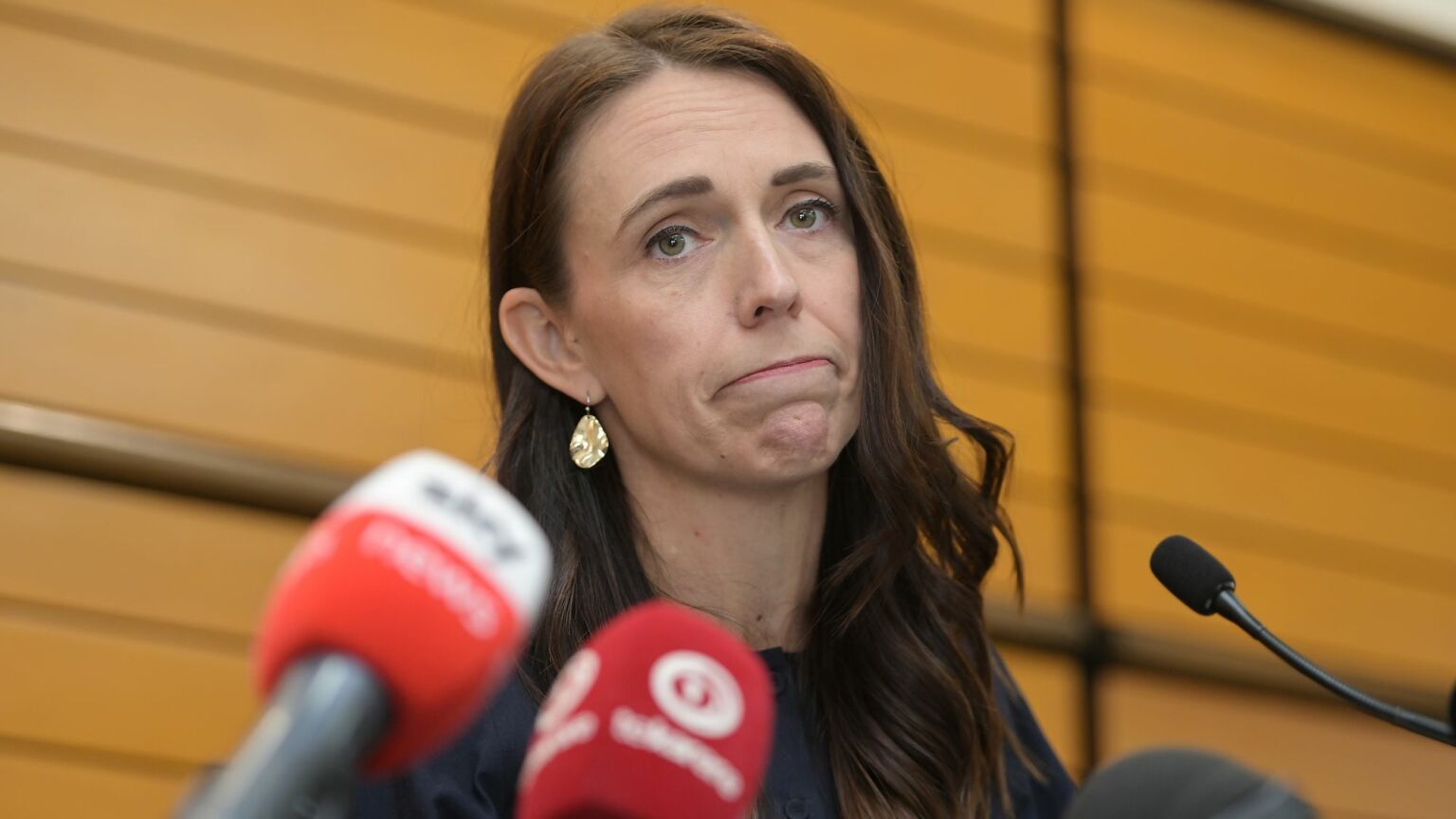 Jacinda Ardern, the New Zealand prime minister, has announced her resignation – just shy of six years since she became Labour leader and almost immediately became a darling of the international set. Today, she gave one last emotional speech, and the global corporate media performed one last collective swoon.
With elections coming up in October, in which she would have been battling for a third term, Ardern announced earlier today that she no longer has 'enough in the tank' to lead. She will step down next month. 'I am not leaving because I believe we can't win the election', she said, fighting back tears, 'but because I believe we can and will, and we need a fresh set of shoulders for that challenge'. The global commentariat seems to have bought it, blithely ignoring the polls, which put her popularity at its lowest-ever level in office.
Indeed, it's testament to the enduring power of Jacindamania – among journalists, if not the New Zealand public – that many have repeated her reasoning for stepping down totally uncritically. In the UK, Sky News' Beth Rigby might as well have been Ardern's press secretary, so gushing was her take. 'I've only ever seen political leaders forced out or voted out', she tweeted, 'but in Ardern we find a rare exception, who again shows us how to lead differently'.
Of course, an unpopular leader barrelling out to escape highly probable electoral defeat is hardly a unique political story. But Rigby and the rest of the Ardern fanclub haven't let that get in the way of one final love-in, before the NZ PM leaves office to spend more time with her family and the lucrative international-speaking circuit.
This global chorus of praise is a fitting send-off. Ardern is in many ways an archetypal leader of our age, in which politicians draw just as much legitimacy, if not more, from the warm feeling they give international elites than what it is they actually do and achieve for their domestic population. Indeed, her cheerleaders don't even bother to look into those things. If they did, they'd see why Ardern is beating a hasty retreat. She leaves office amid a painful cost-of-living crisis and spiralling crime rates.
It's also striking that so many commentators are blissfully unaware of Ardern's immigration policies, which they would surely label fascistic had a Tory PM pursued them here. Ardern first won power in 2017, pledging to reduce migration by tens of thousands. She has also been criticised for policies barring entry to disabled migrants. Last year, a 12-year-old autistic girl from the Philippines was blocked from moving to New Zealand with her parents, because of the costs her condition would impose on the health service.
Still, where Ardern is concerned, it has always been all about the feels. Her 'empathetic' handling of the barbaric Christchurch mosque massacre in the early days of her premiership secured her global status as a new kind of leader – her 'emotional intelligence' celebrated above all else. Jacindamania went global. In the wake of Brexit and Trump, Ardern-led NZ became a kind of heart in a heartless world for bruised global elites. The New York Times once hailed her as the 'progressive antithesis to right-wing strongmen like Trump, Orban and Modi'.
In some ways, Ardern's stardom reflects the triumph of political style over political substance. For all the talk of credulous Trump voters being won over by the sparkle of celebrity, Ardern has precisely that effect on a certain type of metropolitan 'liberal'. She was more of a totem than a politician, an influencer who could be relied upon to mouth all the right platitudes about climate change, wellbeing and empathy.
But that isn't to say she has no politics to speak of. Indeed, she has also become a figurehead of a 'liberal', 'respectable' authoritarianism that has essentially taken over the Western world, from Canada to Scotland to the United States.
During the pandemic, Ardern pursued a severe Zero Covid policy, locking out New Zealanders abroad, stopping many of them from returning home to say goodbye to dying relatives, before having to abandon it in the face of new, more transmissible variants. As New Zealand was forced to live with the virus, its vaccination rate lagged behind. Ardern's answer was to usher in a two-tier society, with unvaccinated citizens facing tougher restrictions. So much for that famous empathy and inclusiveness.
Beyond New Zealand's borders, Ardern became a vocal advocate for censorship. In a striking speech at the United Nations last September, she declared 'misinformation' and 'disinformation' – dissent, in elite-speak – a modern 'weapon of war', one that must be confronted by international leaders if they are to defeat 'fake news'-spreading warmongers and climate-change deniers alike. She stopped short of saying exactly how this should be done, but the message couldn't have been clearer: the easily led masses can no longer be trusted; it's time for the elites to take back control.
The rise of Saint Jacinda reflects the triumph of paternalism. Among our supposedly liberal elites it has become common sense that populations must be controlled for their own good; that a measure of how much a leader cares is how brutally she cracks down on ideas or behaviours she deems dangerous.
We almost certainly haven't seen the last of Ardern. No doubt a plum job at the United Nations, the World Health Organisation or some other ghastly supranational body beckons. Nor have we seen the last of the elitist politics that she came to represent. It's high time we had a reckoning with this 'kindly' authoritarianism.
Tom Slater is editor of spiked. Follow him on Twitter: @Tom_Slater_
To enquire about republishing spiked's content, a right to reply or to request a correction, please contact the managing editor, Viv Regan.