When did it become a crime to say 'men can't be lesbians'?
A Norwegian filmmaker could face three years in jail for telling the truth about biological sex.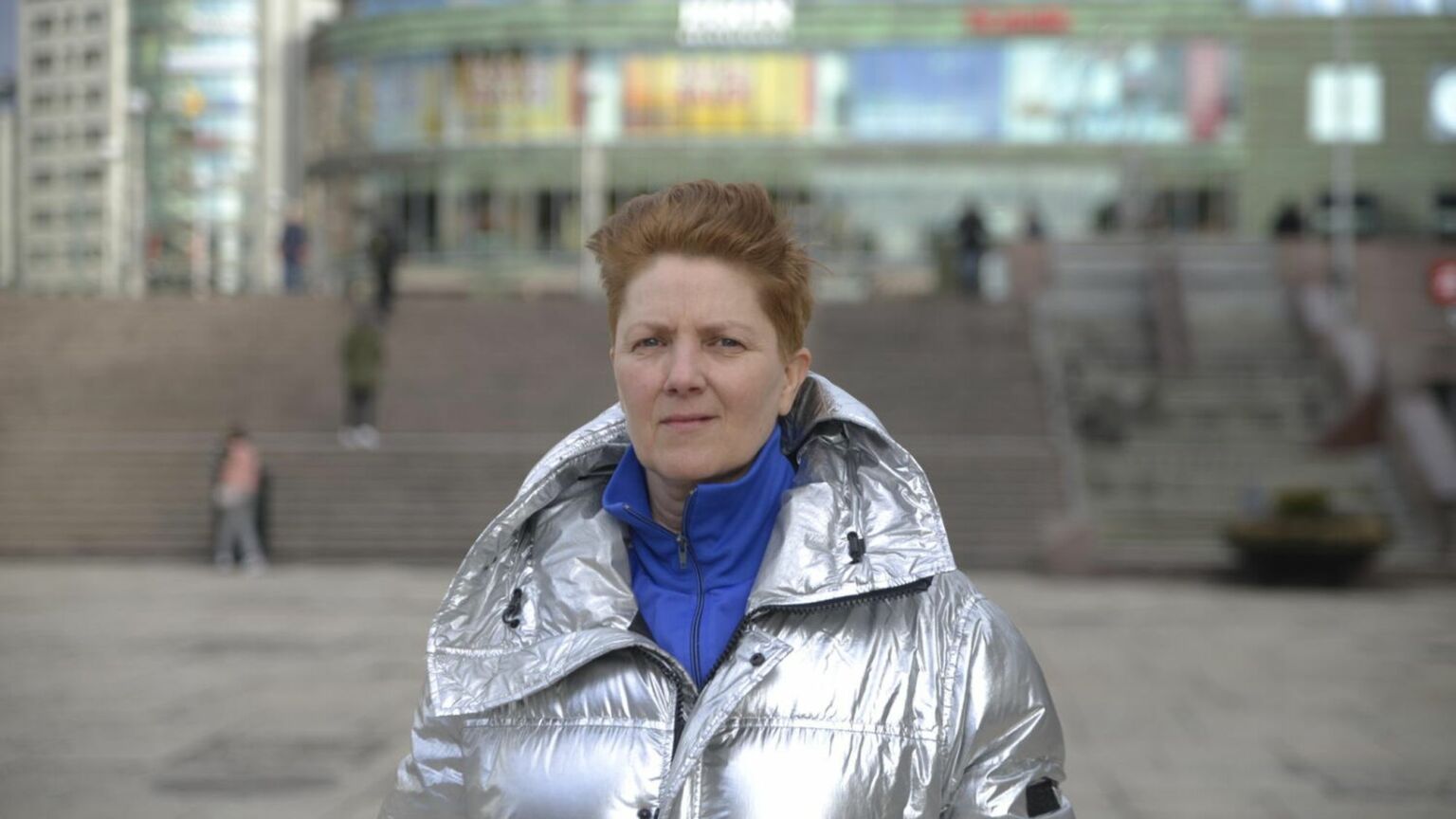 Donate to spiked this Christmas, and help keep us free, fearless and independent.
For those concerned about free speech online, it has seemed like a good few months. Twitter's new CEO, Elon Musk, has unbanned many accounts and relaxed many of the platform's content-moderation policies. But even as Twitter's rules become more liberal, many governments around the world are still looking to imprison people who express the wrong views on social media.
Take the shocking case of Norwegian filmmaker Tonje Gjevjon. In October, Gjevjon expressed an opinion on Facebook that until very recently would have been entirely uncontroversial – namely, that men cannot be women. Responding to another user who called himself a 'lesbian mother', Gjevjon, herself a lesbian, wrote: 'It is just as impossible for men to become lesbians as it is for men to become pregnant.' 'Men are men', she continued, 'regardless of their sexual fetishes'.
For this alleged crime – for stating that a biological man cannot be a lesbian mother – she is now under police investigation for a 'hate speech' charge, which could land her in jail for three years.
Gjevjon is being prosecuted under a law that criminalises speech that 'promotes hate', 'threatens' or even simply 'insults' someone on the basis of certain criteria, such as their religious beliefs or their 'gender identity or gender expression'. Needless to say, 'insult' is in the eye of the beholder. One man's fact is another man's folly. Hate-speech laws that are based on whether someone feels offended can be used to criminalise almost anything.
Sadly, Gjevjon's case isn't a one-off. For some time, there has been quite the Nordic chill on free speech. Earlier this year, I was part of the legal team defending Finnish politician Päivi Räsänen, who found herself in a position similar to Gjevjon. In 2019, Räsänen posted a tweet questioning whether her church should be sponsoring a local Pride parade. Attached to the tweet was an image of a passage from the Bible. For expressing scepticism about today's LGBT orthodoxy, she faced three 'hate speech' charges that came with a potential two-year prison sentence. Those charges, bizarrely, are found under the 'war crimes and crimes against humanity' section of the Finnish criminal code.
Following a criminal trial, Räsänen was acquitted of all charges in March this year. Nevertheless, the Finnish prosecutor, seemingly determined to silence and sanction her for what she tweeted, has appealed the verdict. Räsänen will find herself back in court next year.
Censorship cases like those of Gjevjon and Räsänen are far from unique to the Nordic world. Last year, the European Commission expressed its intention to make 'hate speech' an 'EU crime', which would put offensive speech on par with the most extreme crimes, including human trafficking and terrorism.
Further afield, things are even worse. At the extreme end of the spectrum, Nigerian musician Yahaya Sharif-Aminu was recently placed on death row. He is alleged to have shared 'blasphemous' lyrics online in 2020. The Supreme Court of Nigeria will soon hear his case, potentially overturning its draconian Sharia blasphemy laws that currently carry the death penalty.
The severity of the outcomes may differ for speech crimes across the world. But whether death or jail is the ultimate penalty, we must be clear – censorship is censorship. The West condemns blasphemy laws in the developing world, while it delights in enforcing its own secular blasphemy codes with hate-speech laws. We can hardly call out the incarceration of citizens in less free quarters of the world while doing something so similar to those who hold the 'wrong' opinions back at home.
Lamentably, the UK government seems determined to reduce the scope of free expression. The Police, Crime, Sentencing and Courts Act 2022, passed in April, severely restricts the freedom to protest. In October, hastily added amendments to the Public Order Bill will make silent prayer on the streets of Britain a criminal offence. The Online Safety Bill sought to ban 'legal but harmful' speech in its earlier iterations – a ludicrous idea that is thankfully being dropped. However, the reformed bill, currently making its way through parliament, still poses significant dangers to our freedoms. A proposed ban on so-called trans conversion therapy was thankfully dropped by the government in April, but could be resuscitated in future. This would effectively criminalise medical practitioners talking through a child's struggles with their gender identity. 2022 has been a busy year for the Whitehall censors.
So while we may take some pleasure from the opening up of Twitter, the sad truth is that in many Western countries, our freedom of speech is still limited by government censors. On this, at least, our leaders continue to trend in the wrong direction.
Paul Coleman is a British solicitor and executive director of ADF International, a human-rights organisation defending the right of people to freely live out their faith. He is the author of Censored: How European Hate Speech Laws are Threatening Freedom of Speech.
Picture by: Tonje Gjevjon.
To enquire about republishing spiked's content, a right to reply or to request a correction, please contact the managing editor, Viv Regan.