Dehenna Davison and the rise of the gap-year MP
Too many parliamentarians see public office as just another entry on their CV.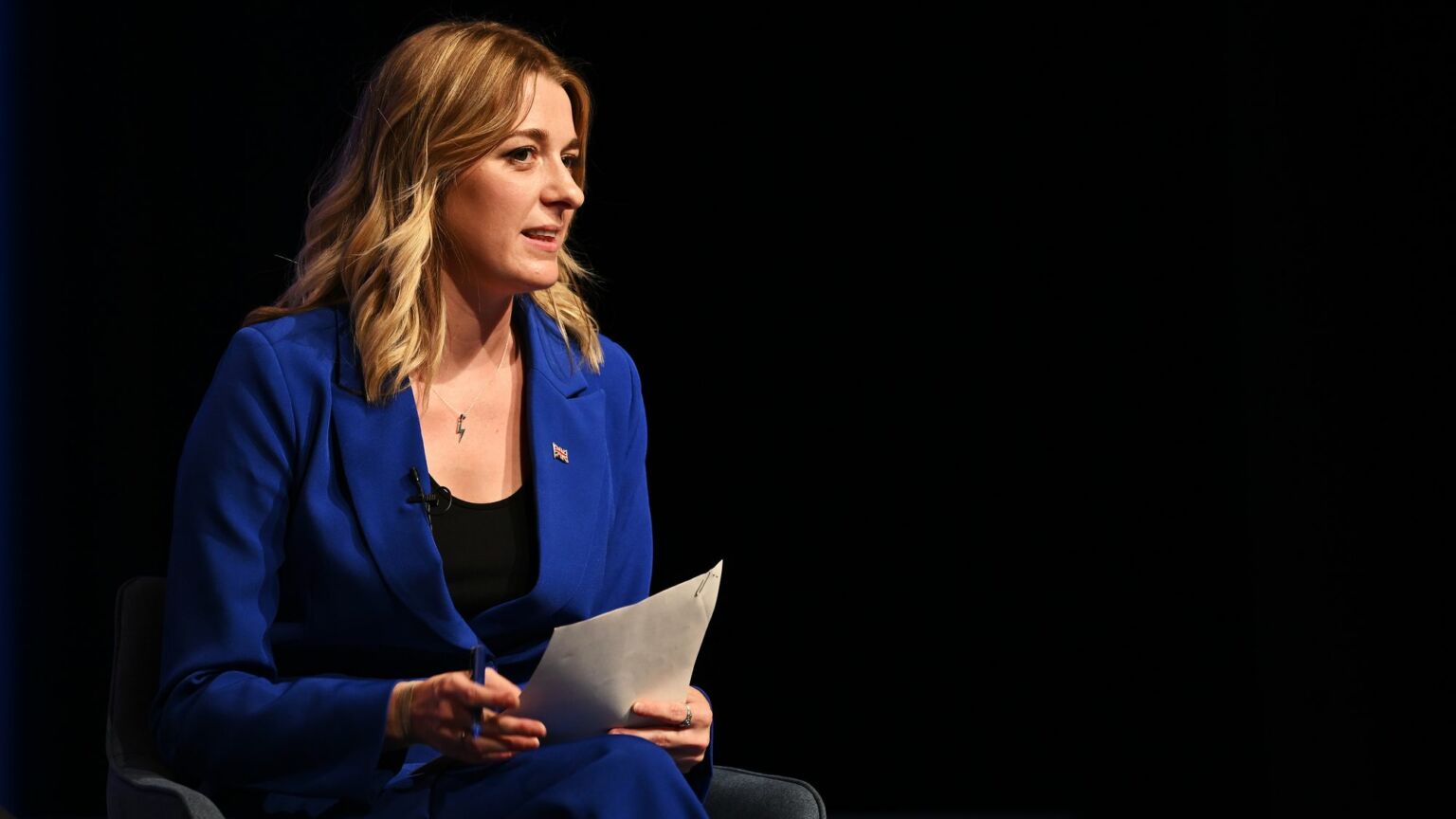 MPs seem to come and go at a whim these days. When they do quit public life, generally to have more free time or to pursue a more lucrative career, they rarely do so gracefully. Instead, they moan about the long hours, hard work and responsibility required to be a parliamentarian.
The latest to decide that a prominent public role is too much of a hassle is Dehenna Davison, the Conservative MP for Red Wall constituency Bishop Auckland. Seemingly a rising star, 29-year-old Davison had assumed the post of Levelling Up minister in September. But after scarcely three months in the job, she has now decided that being a minister is a drag.
'For my whole adult life, I've dedicated the vast majority of my time to politics, and to help make people's lives better', Davison said last week. 'But, to be frank, it has meant I haven't had anything like a normal life for a twentysomething.'
Davison's preference for a 'normal life' over a public life is shared by numerous other parliamentarians. She is one of a number of Conservative MPs to announce their departure from parliament at the next election. Parliament, it seems, is only for those willing to live an abnormal existence.
Some may argue that these Tory MPs are only retiring early because they expect to lose their seats at the next General Election. No doubt the Tories' dire polling may have influenced the decisions of some.
But this wave of parliamentary resignations is not merely motivated by electoral calculations. It is difficult to avoid the conclusion that, on both sides of the House of Commons, MPs view public office as merely another entry on their CVs. Careerism has eclipsed any notion of service and duty.
No one epitomises the vanity of using public office to promote one's own career better than Matt Hancock. This former secretary of state for health has decided that reality TV provides a greater opportunity for self-promotion than Westminster. And as a result of appearing on I'm a Celebrity… Get Me Out of Here! while parliament is sitting, he has had the Tory whip removed.
Still, Hancock didn't seem to be too concerned by the official reprimands. He was more concerned with 'raising his profile' on TV – with becoming a celebrity.
Just how seriously Hancock takes his role as a parliamentarian was demonstrated by his response to complaints that going into the jungle would affect his constituency duties. 'Whether I'm in camp for one day or three weeks', he said, 'there are very few places people will be able to see a politician as they really are and where politicians can speak candidly to the nation'.
This shows just how little the Hancocks of this world think of parliament. Constituents, it seems, can discover what their MP is really like not by how he represents them in the chamber, but by his performance on reality TV. This devalues the very concept of representative democracy.
Yet the willingness of MPs to depoliticise parliament is not confined to a handful of career-obsessed, gap-year parliamentarians. In recent years, there has been much discussion about the need to make parliament a more hospitable workplace and the need to protect MPs from 'burnout' and abuse on social media.
This is a telling development. If Westminster is just another workplace, then the role of the parliamentarian is just another job. It erases what should make political life distinct from normal worklife. MPs are there to lead and serve the nation. They ought to be ready to make sacrifices for the people.
So, when gap-year MPs, like Davison, abdicate their duty for a 'normal life', this reflects more than a personal failing. These MPs are the products of a shallow, opportunistic political culture that fails to inspire individuals to become genuine leaders. Instead, we are left with a transactional and opportunistic form of politics.
It is becoming increasingly clear that British party politics has become exhausted. Far too many MPs do not take their positions seriously. They are committed neither to ideals nor to their constituents – only to their own advancement. This is one more reason why politics needs a shake-up. Westminster needs new parties and new ideas.
Frank Furedi's The Road To Ukraine: How The West Lost Its Way has just been published by De Gruyter.
To enquire about republishing spiked's content, a right to reply or to request a correction, please contact the managing editor, Viv Regan.