A Labour victory isn't in the bag yet
Starmer needs to drop the identity politics if he wants to reconnect with voters.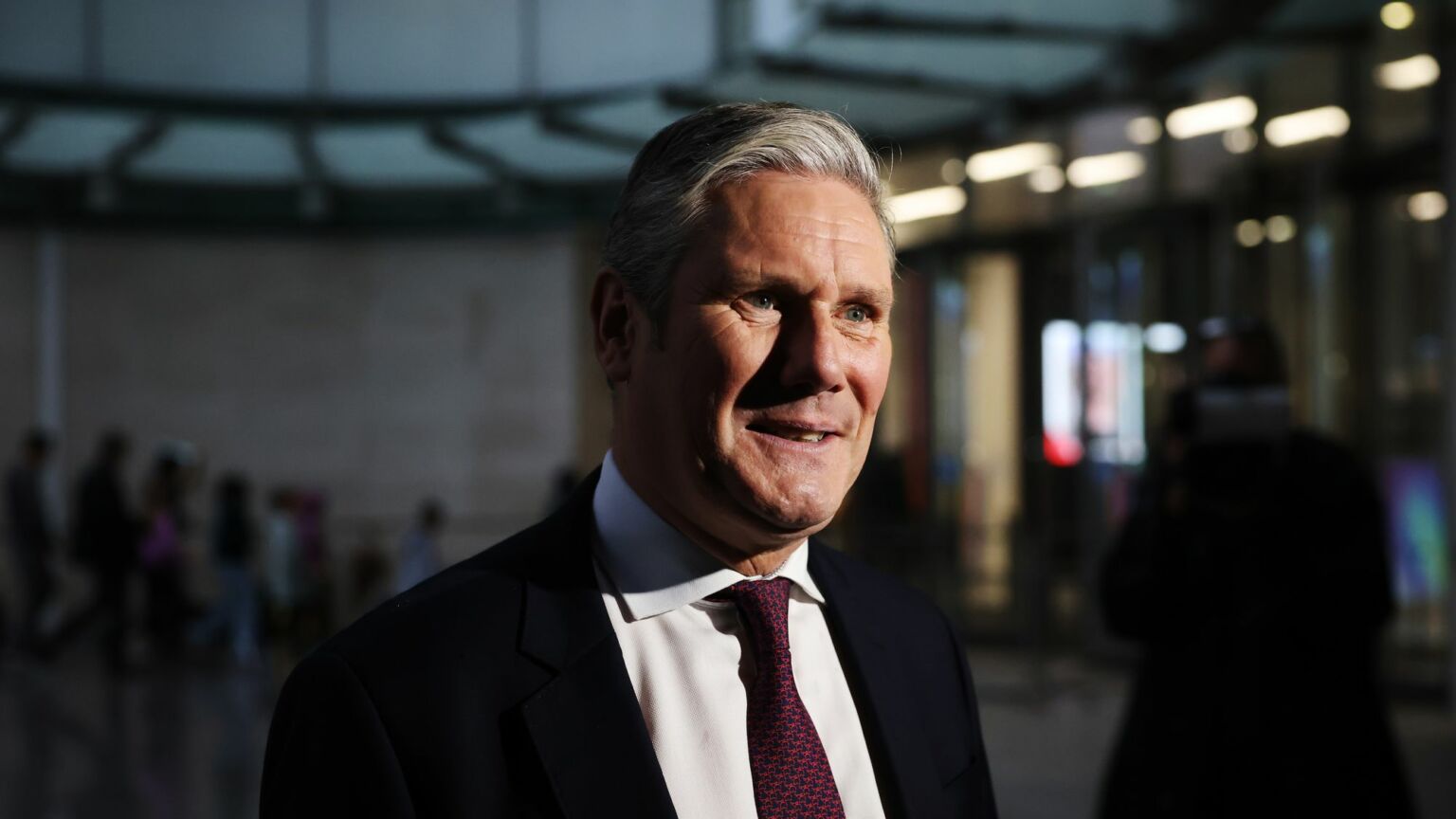 In the run-up to the UK General Election in 2019, I warned my Labour colleagues that our party was heading for electoral disaster. Back then, many dismissed me out of hand. So they might want to listen to me now when I tell them that, in spite of all the commentary to the contrary, a Labour victory at the next election is far from a done deal.
It is plain that the party's current impressive standing in the opinion polls owes more to the implosion of the Tories than to any sudden upsurge in affection for Labour. Speak to Red Wall voters – that crucial cohort without whose support Labour simply cannot win power – and you will find that any support for the party is often given grudgingly rather than enthusiastically.
As the Tories begin to get their house in order under a new leader, and as the polls inevitably narrow as the next election nears, Labour will find itself increasingly under the microscope. This means it will need to demonstrate that it understands and speaks for mainstream Britain.
And it is here that Labour continues to fall short. For Labour has still not done anything like enough to dispel the impression that it is a party for middle-class activists and student radicals. In fact, every time it looks like progress is being made on this front, Labour quickly seems to lose its nerve and retreat to its ideological comfort zone.
Take Sir Keir Starmer's speech to the Pink News awards last month. Starmer told the gathering that a Labour government would ban 'transgender conversion therapy'. Such a move may sound noble, but in practice it would criminalise doctors and counsellors who fail to affirm a patient's reported 'gender identity'. This means that young people who struggle with their gender would be placed, from the outset, on a medical pathway towards irreversible transition. Starmer also pledged to 'modernise' the Gender Recognition Act, which is code for introducing gender self-identification. And he said Labour would extend the definition of LGBT-related hate crime, which is code for extending 'hate speech' restrictions.
None of this is popular with the public. But Starmer's pledges on self-ID and conversion therapy are red meat to trans-activist organisations like Stonewall and Mermaids. And with the police already eager to clamp down on dissenting speech on trans issues, expanding the law on hate crime would surely make matters worse under a Labour government.
Some have even suggested that Starmer's hate-crime proposals would make 'misgendering' a trans person a criminal offence. Soon after Starmer's speech, Labour MP Rosie Duffield, who has been outspoken on the trans issue, was asked what her response would be to this grim prospect. Duffield said that if misgendering were made a crime, 'You might as well arrest me now'.
Duffield's response sparked bitter reprisals, with various groups associated with Labour even demanding that she have the whip withdrawn. Labour Students claimed that Duffield has 'gone out of her way to damage the trans community'.
A principled Labour Party would have defended Duffield against such unhinged demonisation. But, predictably, the silence from senior figures in the party has been deafening. It doesn't seem to bother them that her view is moderate and sensible in the eyes of mainstream voters. The radical gender ideology espoused by her denouncers is a minority position. Yet even those in the Labour movement who agree with Duffield tend to keep schtum – probably out of fear they will be called nasty names on Twitter.
Identity politics also colours Labour's critique of the Tory government. A few days after Starmer's speech, Anneliese Dodds, the shadow cabinet spokesperson for women and equalities, decided to pontificate on what she saw as a lack of female representation inside Rishi Sunak's new cabinet. Dodds spoke as though the biological sex of those about to inflict austerity measures on working-class people is more important than the effects of their policies. Besides, isn't it funny how senior Labour figures seem to know what a woman is when it suits them?
These are only some examples of how Labour remains far too fixated on the politics of identity. This identitarian ideology divides society into ever narrower groupings. This is the very opposite of Labour's founding mission – to foster unity among working people in order to advance their class interests.
A sensible Labour Party would defend the likes of Rosie Duffield. It would stop viewing every political debate through an identitarian lens. And it would be brave enough to answer the question, 'Can a woman have a penis?', with a polite but factual, 'No'.
This would make the woke fanatics howl with rage, of course. But, ultimately, these activists speak for few but themselves. They serve as nothing but a barrier to the Labour Party in the task of winning back the hearts and minds of its millions of lost voters. Unfortunately, Labour remains petrified of these activist voices. And so it is not prepared to upset them by speaking the language of mainstream Britain.
Not all is lost for Labour. Starmer's pledge to honour Brexit is welcome, as are his occasional attempts to refocus his party's messaging on the themes of family, community and nation. But this will count for little if Labour continues to espouse fringe identitarian causes.
The next election is far from in the bag for Labour. Unless it shows that it is prepared to elevate the concerns of its old working-class base over those of radical activist groups, it could lose once more. To win back its lost voters, Labour needs to be less Pink News and more blue-collar.
To enquire about republishing spiked's content, a right to reply or to request a correction, please contact the managing editor, Viv Regan.